Developer Interview: Long Zheng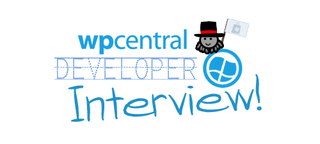 This week (it's back on baby!) we've got Long Zheng in for the weekly developer interview. The brains behind MetroTwit and part of the Chevron team, Long is known in the community as an established figure.
Tell us about yourselves and how you got into software development.
My name is Long Zheng. I was born in China and currently live in Melbourne, Australia. Most people know me from the blog I write mostly about Microsoft at istartedsomething.com.
I started getting into software development late last year when the idea of creating a software experience made sense after all my years writing about them. I felt like I learned enough by studying and researching the trends that I can create something people will enjoy using.
What do you think of Microsoft's platform (from a user perspective) and how do you compare it to competitors?
I think the Microsoft platform offers a lot of choice and flexibility to people, although it has changed in the last decade.
At the beginning of the millennium, Microsoft was a clear leader in the industry. Over the years, competitors like Google and Apple have made huge advances in market share and probably more importantly, mind share. This has also influenced the demands of users from usability to synergy.
A lot of these new influences threw Microsoft a little off track but there's a lot of traction in the future of Windows, Windows Phone, Bing and XBOX to look forward to.
What's the number one feature you love the most in Mango?
Front and back live tile support for third party applications. This is a huge differentiator for me. I look for apps that not are only beautiful and functional on the inside, but also relevant and useful even if it's not launched.
What path(s) led you to develop for Windows Phone?
Since I don't have much programming experience, I wanted to create an application that I could design and code myself. Because mobile apps are simple in nature, I decided to take a shot at making one. The XAML and .NET stack seemed very easy to get into so I took a stab at it.
What's your take on the Windows Phone development process?
Developer tools and support has always been a strong factor in the popularity and success of Microsoft platforms. This is true for Windows Phone too.
Since Mango, the platform and its APIs have matured to a degree that it should accommodate a majority of developer scenarios. And as for the missing pieces, Microsoft has demonstrated that it's listening and is invested to win the hearts of developers.
Have you developed for other platforms and if so how does the development process compare?
No I have not.
Speedo Plus is a fairly popular app, tell us about the development?
Speedo Plus came from the idea of looking at new concept cars and their dashboards. Luxury brands like BMW have been experimenting with heads-up-displays in their cars that project the car's speed onto the windscreen inside the vision of the driver. I thought this would be a good idea to have in a mobile app.
Since the app should also be usable under daylight where the reflective projection is not strong enough from a mobile screen, I decided to make a general-purpose speedometer with a heavy dose of Metro that any Windows Phone user would be proud to use in their car.
I designed the app to reflect the simplistic and chrome-less theme of Metro. For every feature I implemented, I thought how I could display the information in the simplest and clearest way possible.
For example, when designing the speed alarm feature, I knew that setting the alarm trigger speed would be a chore if the user were to either type of scroll through speeds by increments of one. As such, I designed the picker to split the number into two so users could pick in increments of 10 which is much more common for speed limits.
Being behind MetroTwit, you're obviously a fan of the Metro UI, what's your view of Microsoft's "three screens" vision?
I think Microsoft's three screen vision is an important step in building stronger synergy between their products.
A familiar user interface across the entire product range will not only help with usability and reduce the learning curve but brand recognition and marketing cross-sell.
With three major product groups behind it already, it's obvious we'll only see more of Metro but we'll have to see if it stands the test of time and scalability.
What other Windows Phone projects are you working on?
None at the moment.
What advice would you give to other aspiring developers?
Start with a small project, preferably something you and your friends can all use and enjoy. Naturally you'll strive to improve it and not before long you'll have an app that others could probably find useful too and even pay for too.
Thank you for your time. Any closing words about WP7's future?
Microsoft is up against some tough competition but they're full steam ahead and in the right direction. They've built a solid foundation and demonstrated the product group can keep up with the rapid releases cycles. It'll be worth watching the next release to see if they've got what it takes to pull ahead.
There you have it folks, you can follow Long on Twitter and be sure to check out his personal website.
Windows Central Newsletter
Get the best of Windows Central in in your inbox, every day!
Rich Edmonds was formerly a Senior Editor of PC hardware at Windows Central, covering everything related to PC components and NAS. He's been involved in technology for more than a decade and knows a thing or two about the magic inside a PC chassis. You can follow him on Twitter at @RichEdmonds.
That was a nice Long article. ;-)
Windows Central Newsletter
Thank you for signing up to Windows Central. You will receive a verification email shortly.
There was a problem. Please refresh the page and try again.