EA's E3 2013 Press Conference Wrap-up: Everything coming to Xbox One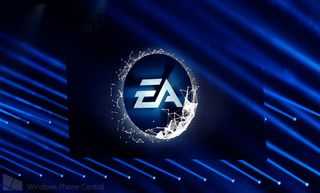 After attending Microsoft's knock-out Media briefing this morning, Sam Sabri and I enjoyed a quick lunch at Freebird's with a Windows Phone developer. Then we were off to EA's E3 2013 Press Conference at the Shrine Auditorium. Now that the conference has wrapped, we follow up with a summary of the conference and the games EA announced – all of them for Xbox One!
The EA press conference was bookended by Peter Moore, the company's chief operating officer. Moore previously worked for Microsoft on the Xbox and Xbox 360 consoles from 2003-2007. Many consider him one of several talented people who were instrumental for the 360's success. He left in 2007 to head EA Sports but eventually ascended to his current position overseeing multiple EA gaming divisions.
Classy start
EA explained that all games they highlighted during the show will arrive on both Xbox One and Playstation 4. We can safely assume that several will show up on the current gen consoles as well. Because the Xbox One and Playstation 4 are not backwards compatible, plenty of publishers will choose to publish both current and next gen versions in order to reach the widest possible audience.
All of EA's next gen games will be built with one of the publisher's two new proprietary game engines: EA Sports Ignite and Frostbite 3. The sports engine speaks for itself. Frostbite 3 comes from Stockholm, Sweden based developer DICE. Many gamers know them best as the creators of the Battlefield series as well as Mirror's Edge. All I can say about Frostbite 3 is: what a powerful engine!
Now let's talk about the individual games…
Plants vs. Zombies: Garden Warfare
Rumors spread of a shooting-based spin-off of Plants vs. Zombies early last year, and those rumors were right on the money. Garden Warfare comes from series creator PopCap Games, a subsidiary of Electronic Arts since 2011. It features a grittier and more textured art style than the original PvZ, and of course switches from a 2D perspective to 3D.
I feared that this new direction and art style would hurt the PvZ brand, but after watching the gameplay presented on stage, my fears died away as if sprinkled with weed killer. Garden Warfare actually retains all of the series' humor and charm, it just transplants them into a different kind of game. Think of it like how Mario and friends pop up in a variety of spin-off games, but those games are fun and so nobody really minds.
Garden Warfare is a 4-player cooperative 3rd-person shooter. Each squad member chooses a signature PvZ plant to control, all of which have their own character-appropriate abilities. The Sunflower, for instance can heal other plants with sunlight. She still whoops up on enemies too. And while your team can move around, shoot, and jump at will, stationary plants also fight on your side. Fail to protect them and they'll get eaten by zombies, a nice touch reminiscent of the original tower defense game.
Peggle 2
We didn't get to see Peggle 2 in action, but EA did at least announce it for a 2013 release. For anyone who's played Peggle, the name Peggle 2 is probably all you need to know. Let's hope EA and Nokia finally port the original game to Windows Phone before the sequel arrives on consoles…
Titanfall
Microsoft already wowed us with Titanfall gameplay footage during their Media briefing this morning, but we were glad to see EA present more of the game. The publisher described Titanfall as a multiplayer game that feels like a single-player game. Developer Respawn Entertainment has taken great pains to create a living, breathing world instead of lifeless multiplayer maps.
Traditionally single-player elements like a story populated with fully voice acted characters also bring the game to life. As you wait for other players to join and the game to begin, the story actually plays out and creates a context for the chaos that follows. The best comparison I can make is Valve's Left 4 Dead series since those games also develop a light story while delivering multiplayer-focused gameplay.
Star Wars Battlefront
While some gamers winced at the thought of EA holding exclusive control over the beloved Star Wars gaming license, they needn't have worried. A brief teaser video revealed that a new Star Wars Battlefront sequel is being developed by DICE, makers of the Battlefield games. Both series thrive on large scale combat and controllable vehicles, and the battlefield games get lots of love. We don't know any real details about this new Battlefront yet, but I expect great things from DICE.
Need for Speed Rivals
The new Need for Speed comes from Criterion, makers of the Burnout racing series. Once again, this entry involves racers racing while cops chase them down. When will racers and cops learn to live in harmony?
The Need for Speed series has lots of fans, even on Windows Phone where we've received two titles of mixed quality. Rivals looks like it will blend single-player and multiplayer racing in an interesting way. You can drive around the open world on your own and the game will automatically throw other players in when a race starts. Matchmaking can also be disabled for lonely types, so everybody wins.
Rivals' graphics are the only negative I saw during the presentation. It has some great rain effects, but other than that it pretty much looks like an Xbox 360 game. Of course developers haven't had tons of time to work on Xbox One titles, and this is almost certainly one of those games that will come to current gen systems too. We can forgive the relative lack of flashiness because Rivals is a launch title, but it will probably be eclipsed by next year's sequel.
Dragon Age Inquisition
The Dragon Age series comes from Bioware, a developer known for Mass Effect and the struggling MMO Star Wars: The Old Republic. The first Dragon Age really hit home with gamers wanting a more fantasy-oriented Bioware RPG. Part 2 sadly missed the mark, with many considering it a hastily-created step back from its predecessor.
EA didn't show any gameplay footage of Inquisition, but we did see an enjoyable cinematic trailer. Let's hope the extra time taken with Inquisition results in a title that washes away the blandness of the second game.
Battlefield 4
Even though I've held out on trying the Battlefield series throughout the years, I don't think I'll be able to avoid Battlefield 4. It easily qualifies the graphical powerhouse of EA's lineup. The amount of detail in characters and environments is truly staggering, to say nothing of the realistic physics.
Even more importantly than its looks, Battlefield 4 looks like tons of fun to play. 64 players can participate in multiplayer matches that involve land, sea, and air battles. You can hop into any vehicle you come across and start blasting enemies with it. One guy even drove a jet ski out of the water and onto the steps of a half-submerged building, a dynamic display.
The best part of the gameplay presentation involved a team of players jumping out of a skyscraper and parachuting to the ground. Once they landed, the entire building collapsed behind them. You don't see such magnificent environmental destruction in other games.
Mirror's Edge 2
We loved Mirror's Edge on the Xbox 360 and Windows Phone, so it's great news that Mirror's Edge 2 is finally coming to next gen consoles. The video that ended the press conference seemed to mix cinematic footage with just a hint of gameplay. Faith, the runner dedicated to fighting an evil government returns with some new tattoos for good measure. We can't tell much more about this sequel, but DICE is back at the helm so it probably won't disappoint.
Stay tuned for more E3 2013 coverage throughout the week!
Windows Central Newsletter
Get the best of Windows Central in in your inbox, every day!
Paul Acevedo is the Games Editor at Windows Central. A lifelong gamer, he has written about videogames for over 15 years and reviewed over 350 games for our site. Follow him on Twitter @PaulRAcevedo. Don't hate. Appreciate!
Awesome gimme gimme gimme !!!!

Titanfall is interesting me more and more...

Right? The more I see of Titanfall, the more I want it.

Titanfall impressed me this morning.. Can't wait!!

Yea I thought titanfall was going to seem like an ok game, but it looked real good.

Dice is bringing Battlefield 4, Mirror's Edge 2, Star Wars: Battlefront and they build the Frostbite engine. Dice fvcking owned tonight.

I was expecting Dance Central 4 with some ULTRA AWESOME Kinect 2 features :/

And they said there are no games for the Xbox One. Looking forward to the new Dragon Age.

I think Titanfall is a Xbox One/PC exclusive. Not a PS4 title...

That's what I thought, too.

Is the 64-player count from Battlefield 4 only for PC or was that next gen also?

+1, if console is 32 v 32... Holy %#@ that's awesome!

I guess I was the only person who liked the fast paced game play of DA2. Although in fairness my time with DA:O was tainted by EA's miserable DRM scheme on the PC.

Titanfall looks terrific!

I never thought I'd see a Mirror's Edge sequel. I'm glad I was wrong.

Patiently waiting for Peggle on WP.

Absolutely excited about Titanfall, the new BattleFront, & Mirrors Edge 2!

These fucking tech fucks, beside wpc, is all about PS4 and iOS7. Nothing on MS Xbox 1 or even the highly awaited KI!

Thought when it was all over, Sony just said PS4 is $100 cheaper. Didnt see that coming.

Yeah that shocked me too. Looks like I might pick it up sooner then later. My Xbone comes first though.

I hoped you guys attended the Sony conference. I would love to see an article for the hell of it.

Oh my good God, I cannot wait for ME2!

How do u hold out on any battlefield game nothing els compares lol

Do everyone a favor and avoid EA.

OMG Titanfall / Starwars Battlefront and a new Dragon Age i'm in gaming nirvana! Lol

OMFG the PS4 looks ugly. DAMN

Sony murdered Microsoft at this year E3. give me a good reason on why its better to own xbox one instead of PS4. preordered PS4 already. Now iOS7 probably gonna murder WP. Cause you can see some similaritys to WP, but i bet that Apple will get it right , not like MS. WP still seems the same after 4 months of using their phones.

mirrors edge 2 is were its at

All I'm happy for is Mirrors edge 2. Waited forever! Feels like a century! Even though it was 2008!!!!

The two things I wanted the most yesterday I got: Mirrors Edge 2 and Killer Instinct.

I didn't care much for Battlefield 3, but I'm actually pretty excited about the new one because it reminds me so much of Battlefield 2142, which is one of the only FPS games I'm willing to play online.
Windows Central Newsletter
Thank you for signing up to Windows Central. You will receive a verification email shortly.
There was a problem. Please refresh the page and try again.