EA Sports UFC reveals 4 new legendary fighters in upcoming update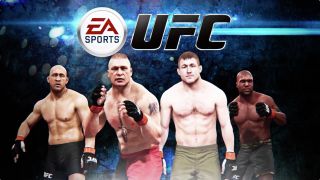 I can't remember the last time I watched a boxing match with someone getting knocked out. I find it boring. UFC matches, on the other hand, seem to be more entertaining to watch. If you have an Xbox One and like mixed martial arts, then you've probably played or heard of EA Sports UFC. The game has been out for a while, but it's going to receive a legendary update on December 10th.
EA SPORTS UFC's sixth free content update is going to feature UFC Legends Brock Lesnar, Rampage Jackson, Matt Hughes and Mark Coleman. EA has released a trailer for the update, which you can watch below.
The trailer does not mention any other changes or new features to the gameplay. Do you play EA Sports UFC on your Xbox One? Are you looking forward to December 10th for this update? Let us know in the comments!
Just like WWE w/ Brock Lesnar

Wasn't aware of any "Free" content to-date.

If you are watching boxing just to see knockouts, then you are missing out on a lot. I would rather watch Gatti vs Ward type of fight than a Mike Tyson in his prime type of fight.
I remember when MMA was actually mixed martial arts as in you'd get a Kung fu fighter against a Jeet Kun Do fighter. That was way more interesting to me than the boxing/wrestling/Ju-jitsu mix that is the current style.

Brock lesnar was legendarily awful

He had incredible athleticism for a man his size, and his progress in actually learning other disciplines was really quite remarkable considering the brevity of his training. If he'd started training younger and had more time to develop his skills--perhaps gone straight into MMA from college wrestling instead of spending time in WWE first--he could've been a legitimately legendary mixed martial artist. The arm triangle he finished Shane Carwin off with was absolutely textbook-perfect technique.

You wouldn't want a take down from Brrrroooock! Lesnar!
Windows Central Newsletter
Thank you for signing up to Windows Central. You will receive a verification email shortly.
There was a problem. Please refresh the page and try again.