EA won't be at E3 2016, holding public events in LA and London instead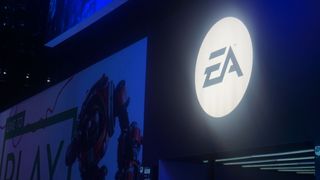 Electronic Arts is making some changes to its plans for the 2016 edition of the Electronic Entertainment Expo. The publisher won't have a booth on the Los Angeles Convention Center exhibit floor during E3 2016, which will be held on June 14-16. Instead, EA will hold a public event called E3 Play that will be held in the nearby Club Nokia venue at LA Live from June 12-14.
This will be the first time in E3 history that EA won't have a exhibit space on the show floor. In past years EA has had one of the biggest booth on the South Floor of the LA Convention Center. EA will still hold a pre-E3 press conference in LA, but it will be held on Sunday, June 12 at Club Nokia, rather than on the company's traditional Monday date. It has also confirmed that it will still have meeting rooms at the convention center during E3 2016, but no booth.
According to what an EA PR rep told VG247:
While the new EA Play event in LA will be free, attendees will have to reserve tickets beforehand. A similar event will be held in London on June 12. EA also plans to live stream its press conference and some of its EA Play events.
Sign up to learn more about EA Play
Source: VG247.com
Windows Central Newsletter
Get the best of Windows Central in in your inbox, every day!
EA, the two time winner of Worst Company in America.
Since they had so few games to showcase last year you'd think they would've had much more to show this year.

This is positive news. The one presentation I got REALLY bored of at E3 last year was EA's. The games had little to no charm with the exception of Unravel.

I've decided to boycott EA now. The CEO apparently made $15 million in salary last year. Why so much when the company is a shambles when it comes to customer service? Origin does not have a Family Share plan and/or "gifting" in place ( like Steam does) which is a very important aspect if you're like me with kids who love the Sims series of games. And EA/Origins latest updates break any conceivable method of legitimately playing Sims within a household without ludicrous CD-checks or Origin account sign ins. Don't care if I ever see them again at any type of entertainment expo. (mic drop)

I guess...if you want it that way. However, that's a rather odd series of logic.

Then boycott Ubisoft and Activision too. Boycott everything that its company's CEO earns more than you.

Lol add ms to the list seeing as their xbl strategy to a reverse turn since w8

Good idea. I WILL boycott everyone! Thanks, guys!

MVP Baseball 2016, please.

Yes we need a baseball game badly. Posted via the Windows Central App for Nexus 5x

EA please come to windows phone

That's simple. Just open your browser (Edge or IE, whichever OS you are using), then carefully type - www.ea.com in the search bar, then hit enter. Voila! EA on your windows phone! Sorry :P I feel you, but couldn't stop myself bring a jerk this time. No hard feelings though :) Posted via the Windows Central App for Android

They've been bringing alot of wp7 titles so far to pretty much all capable mw10 compatible handsets

It's not bad at all, they offer mostly crappy games but their idea of doing this, to me, is brilliant. An example is Nintendo, with their Nintendo Direct Digital Event! Posted from my awesome BlackBerry Passport

No, they'll be busy counting the fools who buy the latest Star Wars DLC, while laughing their ass off.
Windows Central Newsletter
Thank you for signing up to Windows Central. You will receive a verification email shortly.
There was a problem. Please refresh the page and try again.