The Edge HD is a decent sounding Windows tablet for the Philippines
Beyond the big, global brands that we see releasing products with Microsoft's Windows software on, there are a bunch of more regional brands doing good work, too.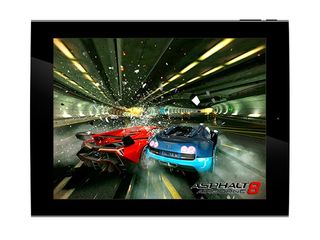 Take this, for example. It's the Edge HD, a Windows 8.1 tablet destined for the Philippines that doesn't look half bad.
Specs wise it's largely pretty impressive with some stand-out features for what's presumably a relatively affordable tablet:
9.7" IPS High Definition screen - 2048 x 1536 resolution
Intel Atom Z3735F Quad Core processor
Wifi & 3G
2GB memory & 16GB internal storage
2MP front & 5MP back camera
Expandable external storage through MicroSD (up to 128GB)
Long battery life at 8400mAh capacity
Aside from the poor internal storage everything else adds up to a very decent sounding tablet. Add in a free one-year subscription to Office 365 and you've got a proper, portable productivity machine. There's no word on price it seems, but if it's a tempting one for you, find out more at the link below.
Thanks Kenneth for the tip!
Richard Devine is an Editor at Windows Central. A former Project Manager and long-term tech addict, he joined Mobile Nations in 2011 and has been found on Android Central and iMore as well as Windows Central. Currently you'll find him covering all manner of PC hardware and gaming, and you can follow him on Twitter and Instagram.
No pictures of the tablet?

The one in the post is all we have.

Well, it sound a good enough tablet from the specs. It would have been good to see at least one picture of it. Anyways, it wont be available outside the country. Thanks Richard.

I see the issue. You're looking in the app, aren't you? I doctored the image a little to add some white space so it should show up better in the app.

Yes, in the app. And I saw this article on the website and there is an additional picture of I think,of its brochure which is not available in the app.

https://www.facebook.com/EdgeHD.ph?fref=ts

Why is it called hd? When the resolution is 2048x1536!!

720 is HD 1020 is Full HD, 1536 is higher than full HD O.O

So according to your reasoning, kt should be what? HD+?

Bigger storage and a stylus and this is the tablet to end tablets

U forgot to point out the weak processor when compared to the screen resolution. They could have put one a little bit better

I see someone down-voted your comment for no reason. Its true, processor could have been better.

Actually, 1080p is full HD. Either way it is a high definition display.

What brand is this?, better not be a Cherry Mobile :-S

Is it me or are things getting really edgy round here

Lol. I see what you did there.

If this had an ARM processor and Windows phone OS then the 16GB storage is perfect

Rubbish. 32gb of storage is not nearly enough. 16gb is practically useless on Win8.1 and that is the truth.

If it had an ARM processor, it'd run RT and 16GB still wouldn't be enough.

Not with windows 10 rt went r.i.p windows 10 mobile is for smartphones and small tablets

Sounds horrible...
Z3735 powering that screen resolution will be awful. 16GB of storage is woeful.
Move along - nothing to see here!

I just would like to be able to install apps on the micro SD card, because those 16gb could not be enough

...a long wait... Yes, an endless month or two.

That 16gb Is a joke because you can't install apps to external. My 32gb has constantly less than 2gb left and can't even install apps and games I paid for. It's a joke. This causes losses to developers and frustration to users.

With Windows 10, you can easily install Apps to the SD card. Also on your 32gb device, there is about 8gb of space reserved for the recovery partition that you will also gain back with Windows 10 - in addtion to Windows 10 having a slightly smaller install footprint than 8.1. Win10 is the answer to your problems and it is only a month or two away.

The OS is too big for tablets. It's like a 12GB+ OS so a 32 GB Windows tablet is like an 16GB Android Tablet. Also the OS basically needs 2GB Ram to perform decently when multitasking anything decently complex. Windows doesnt have have the app ecosystem to depend on Modern apps at this point. Not even close to close to being there yet.

Wow! This one is way better than the Nextbook that I ghot for my niece. I just sent the nextbook in a sea freight to the Philippines. But this one is better for her college. Well, I got the Nextbook (10") for only 165$.

There's a price. 11,990 Php ($270) https://www.facebook.com/EdgeHD.ph/photos/a.1418189235156538.1073741828....

I've seen one in SM Cebu and I was like "WTH is that?" Didn't ask for the price but their facebook page says its at P11,990 (around 270 USD).

BTW this website just ripped off your article. http://www.compsmag.com/edge-acceptable-sounding-windows-tablet/

I'm assuming this article came first, which would mean you've been pretty much ripped off by a site called Compsmag: http://www.compsmag.com/edge-acceptable-sounding-windows-tablet/ Just FYI.

i want surface pro 3 and microsoft band to be availabl here in the phils! i don't care about tablets. :(

As of now only US and UK have the band. Don't expect it to be released first in your country. The bands might not be ready for all regions for now.

I hate when things have HD tracked onto their name.

To square for my taste. 3/4 ratio like the surface 3 n pro 3 are best for a tablet in my opinion.

That kinda looks like it is 4:3 ratio.

The specs sound suspiciously like the tablet I bought from China - Teclast X98 Air 3G - except the Teclast has either 32GB or 64GB with Dual boot Android and Windows 8.1 - http://s.click.aliexpress.com/e/6IEIMjYrN?af=710479752 Hopefully the link works, if not, check out Aliexpress.com (ebay of Chinese cheap goods without the middleman :-) )

There are two versions to that device...one is dual boot and one is just Windows 8.1. I would suggest anyone interested to avoid the dual boot thing unless you really need Android crap on a beautiful Windows tab. Android just messes the internal memory space. The only little drawback with that is that the 64GB version seems to come only in Dual boot variant. I know its a bit dumb, but havent seen Windows only tab with 64GB on board on any website My favourite though is https://www.windowscentral.com/e?link=https2F2...

Well the Teclast Air X98 3G is already the undisputed leader in that space and it comes with 32 GB space !! Oh btw it costs just 210 USD ...

I had a quick demo of one of these units two weekends ago at the techbox warehouse sale on Pasong Tamo. Very nice looking unit. I wanted to buy one for my daughter but they had none. Just the demo unit. Their price posted was p10,999. They referred me to a store in Cyberzone in SM Megamall (can't remember the name) but the sales staff had never heard of it, despite having that same brochure from the article in their store.
Given the rudimentary website and lack of links (fyi, note that techbox is listed as coming soon), my guess is that we may not see it available in stores for awhile.
Though if I do see it, I plan to snag one.
Windows Central Newsletter
Thank you for signing up to Windows Central. You will receive a verification email shortly.
There was a problem. Please refresh the page and try again.