Everyone but U.S. (read: us) gets Xperia Sept. 30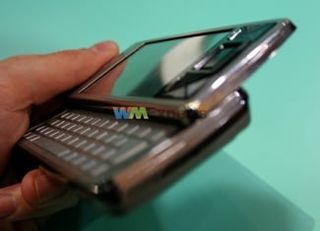 Sony Ericsson has announced that Sept. 30 is when the Xperia X1 finally will see the light of day [via (opens in new tab)].
Just not in the United States.
According to a news release, the following countries will get their hot little hands on one of the year's most anticipated phones:
APAC: Indonesia, Singapore, Bangladesh, Cambodia, India, Malaysia, Philippines, Taiwan, Thailand and Vietnam
Western Europe: Spain, France, Italy, Switzerland, Netherlands, Austria, Norway, Denmark, Belgium, Portugal
Central Europe: Poland, Hungary, Czech Republic
Middle East: UAE, Saudi Arabia, Kuwait
Africa: South Africa
Latin America: Argentina, Chile, Uruguay, Paraguay and Bolivia
Also in the works is a webcast demo on Sept. 15, and more launch events as part of London fashion week starting on Monday.
Check out the full release here (opens in new tab).
Edit: True, the UK, Germany and Sweden get the X1 on Sept. 30. Everyone else has to wait a little longer. Curse these early morning press releases! Thanks Lovsten for straightening us out!
I'm in UK. I am using a Touch Pro at the moment, and I find the keyboard pretty stiff, and the keys quite small. Maybe the keyboard deficit the Xperia has is not such a big deal after all.
Surur

If you read the press release it's actually only Germany, UK and Sweden that will get the X1 at Sept. 30.
The rest listed will get it during Q4 2008.
Lucky me. I live in Sweden :)
Windows Central Newsletter
Get the best of Windows Central in in your inbox, every day!
Thank you for signing up to Windows Central. You will receive a verification email shortly.
There was a problem. Please refresh the page and try again.