Evil Dead: The Game looks better than it has any right to
Not enough people are talking about this.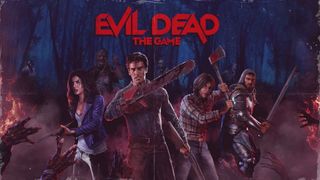 (Image credit: Saber Interactive)
Let me start by saying that Evil Dead is one of my favorite horror franchises of all time, so I understand the extreme bias I have when it comes to my levels of excitement for the upcoming release of Evil Dead: The Game. That being said, I was only half-joking when I proclaimed that its reveal at the Game Awards in 2020 was one of the most hype announcements of the entire event, and the gameplay breakdown we were treated to at Summer Game Fest this year somehow managed to exceed my wildest expectations. Whether you're a fan of the series or not, Evil Dead: The Game is looking so much better than it really has any right to.
Why fans should be excited for Evil Dead: The Game
I'll be quite frank with myself here; chances are I would have been pretty happy with a mediocre showing of Evil Dead: The Game. Despite my anticipation for what will be the first Evil Dead game in over 15 years, I certainly wasn't expecting the biggest budget or highest quality from this title. The developers, Boss Team Games, are a newer studio without a long track record of amazing releases, either, so my expectations at the jump were low.
Thankfully, the latest gameplay overview, starring the one and only Bruce Campbell, painted a gorgeous picture of what players can look forward to from this asymmetric multiplayer horror game.
As a fan, I could not be happier with the character models or environments on display during this gameplay trailer. The attention to detail for iconic characters from Evil Dead, Army of Darkness, and even Ash vs. Evil Dead was stunning. The second this trailer began it was crystal clear that every person working on Evil Dead: The Game is a super fan of this franchise and that has me thrilled to get my hands on it.
Subtle nods to iconic set pieces from the films like the nightmarish cabin from the original Evil Dead to Ash's legendary Oldsmobile portray this world in a way I've never experienced before. If you love Evil Dead, you can definitely take solace in the fact that Boss Team Games also loves Evil Dead — or at least is very good at pretending it does.
Evil Dead: The Game was a standout at Summer Game Fest and E3 2021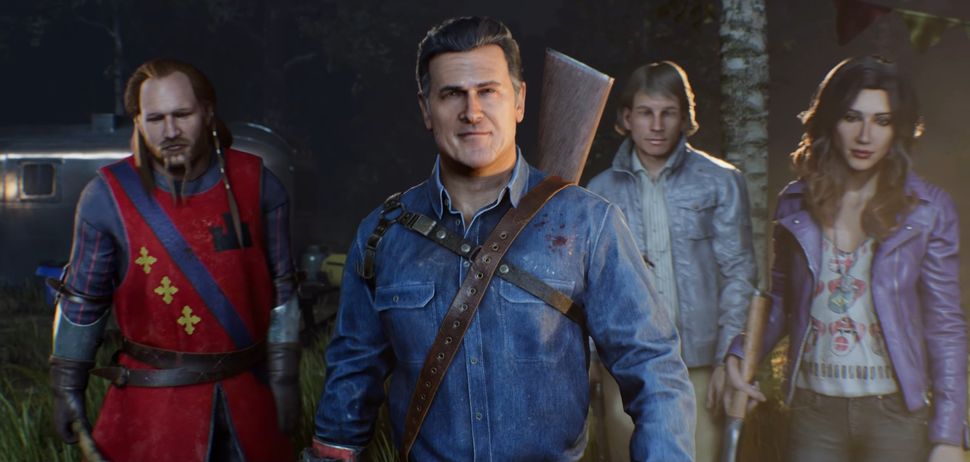 For players who aren't familiar with Evil Dead, which if my Twitter mentions are any indication of this is a shockingly large number, I also felt that the showing of Evil Dead: The Game did a fantastic job giving folks a reason to keep this horror title on their radar. There was a focus on PVPvE gameplay that uniquely combines the key elements of games like Friday the 13th and Hunt: Showdown so players who prefer compelling multiplayer experiences will certainly find something to enjoy here. It's also worth noting how gruesomely fantastic the combat and over-the-top executions were showcased in this trailer as well. From a gameplay and presentation standpoint, I was thoroughly and genuinely impressed by what this team showed with Evil Dead: The Game.
Now with all of this being said, I totally understand people's reservations when it comes to licensed video game adaptations, especially when they are based on fairly niche horror franchises. It's easy to hear the words "Evil Dead: The Game" and completely write it off as a budget-bin throwaway title, but everything we've seen so far suggests that this will be a standout multiplayer title in 2021.
I encourage folks who are lukewarm on this game to back and revisit the latest trailer. Really soak up the level of visual fidelity on display in these meticulously crafted environments and impressively modeled characters. While I am more than aware of my bias here, I was thrilled to see Evil Dead: The Game stand toe-to-toe with many of the biggest announcements from Summer Game Fest and E3 2021.
What is the release date for Evil Dead: The Game?
As it stands, we don't currently have a firm release date for Evil Dead: The Game. However, the latest gameplay trailer confirms a 2021 release window. I imagine with its roots in horror, October would be the ideal target, but for now I'll just wait patiently. If you're looking for something to play in the meantime, be sure to check out our list of the best horror games on Xbox.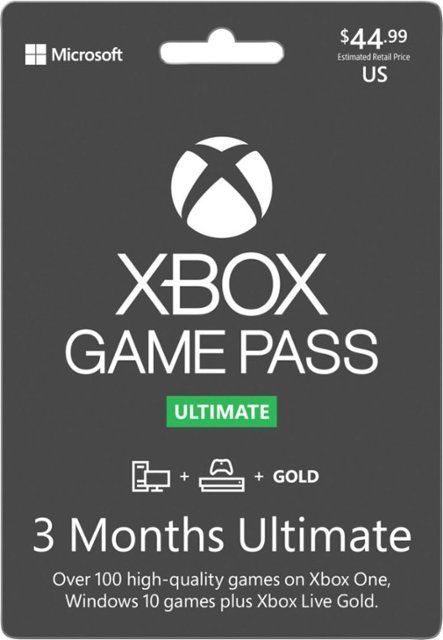 The best deal in gaming
Hundreds of great games for one low monthly price.

With an ever-growing catalogue of impressive first and third-party tiles, Xbox Game Pass is a hard deal to ignore if you play on Xbox and PC. If you haven't tried the service so far, there's never been a better time.
Get the Windows Central Newsletter
All the latest news, reviews, and guides for Windows and Xbox diehards.
Miles Dompier is a Freelance Video Producer for Windows Central, focusing on video content for Windows Central Gaming. In addition to writing or producing news, reviews, and gaming guides, Miles delivers fun, community-focused videos for the Windows Central Gaming YouTube channel. Miles also hosts Xbox Chaturdays every Saturday, which serves as the Windows Central Gaming weekly podcast.