Facebook Messenger, Facebook, Instagram, and WhatsApp down (Update)
The situation is ongoing, and it's unclear what the issue is.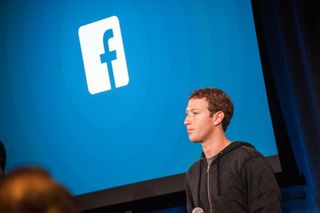 (Image credit: Windows Central)
Update, December 12 (10:15 am ET): Facebook services appear to be up and running again based off reports from Downdetector.
What you need to know
Several major Facebook services including Messenger, Instagram, and WhatsApp are down right now.
Reports all over the internet indicate that there is a large outage affecting major Facebook services including Messenger, Instagram, and WhatsApp this morning.
Huge spikes on Downdetector indicate that users are experiencing connection issues on WhatsApp, Facebook Messenger, Facebook, and Instagram. The latter is showing issues with news feeds, stories, and posting.
Maps of the respective outages indicate that the UK and Europe are the most heavily affected at this stage, however, this may simply be because US users are only just waking up for the day. Facebook at the time of publication has not issued any notice or update about the problem.
Reports on Downdetector indicate that whilst the highest concentration of issues is being reported in Europe, there are reports of issues on all services worldwide, including in Asia, Australia, and North America.
Facebook has reportedly confirmed that it is aware of issues. A Facebook spokesperson told Mashable:
More to follow
FTC hackers testing options.
Windows Central Newsletter
Get the best of Windows Central in in your inbox, every day!
Thank you for signing up to Windows Central. You will receive a verification email shortly.
There was a problem. Please refresh the page and try again.