FCC chairman recommends approval of AT&T's pending DirecTV acquisition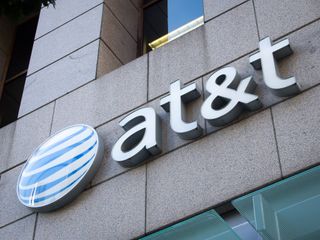 FCC Chairman Tom Wheeler has officially come out in support of AT&T's proposed $49 billion acquisition of DirecTV, recommending that the regulatory commission approve the deal. However, in order for the deal to go through, Wheeler is asking AT&T to agree to some conditions, including stricter net neutrality requirements. From CNET:
For its part, AT&T has provided the following brief statement on the pending FCC approval:
The FCC still has to vote on the acquisition, which has been in the works since May of 2014, but with Wheeler's recommendation, final approval looks to be promising. If approved, the massive deal would not only give AT&T access to DirecTV's sizable customer base, but it would also open up the door to delivering television and video to a wide array of mobile devices, in addition to providing an avenue of expansion for AT&T's current television service offerings.
Dan Thorp-Lancaster is the Editor in Chief for Windows Central. He began working with Windows Central as a news writer in 2014 and is obsessed with tech of all sorts. You can follow Dan on Twitter @DthorpL and Instagram @heyitsdtl. Got a hot tip? Send it to daniel.thorp-lancaster@futurenet.com.
"Do you have a TV/cable/dish?" ... in all communications with AT&T.

Two expensive companies about to get even more expensive

Well makes sense now that the gonna be charging more for upgrades and activations. Gotta start to recoup that money.

I can really appreciate my Lumia Cortana hits me with all the news Windows central reports.

As a customer of AT&T for my "high speed" internet (max speed offered is DSL line at 2.2 Mps), I wish that Tommy boy had tried to use his leverage to get AT&T to deliver on ANY of their long promised investments in their EXISTING customer base.
Interestingly, I have found out that if I had just moved into my house now, and were trying to get the same DSL service as a new service, that AT&T would only offer me a max of 896Kps, FOR THE SAME PRICE!
I guess there is nothing quite like America's version of "free market".

That is absolutely mental....

As a long time customer of Comcast cable because ATT's internet is a god damn joke, I can say that even though Comcast has terrible customer service it pales compared to that ATT AOL dial up internet. The only thing ATT is good at is call phone service but their customer service is 10x worse than Comcast.

doubleodon Honestly, just curious, what version of "free market" do you prefer? To me, I don't feel we really have one in the US, and that's a shame (to me at least).

I contrast modern "free market" to the historical "free market" that so many argue was the foundation of the USA:
- mail- every citizen got access to mail delivery of approximately equal quality, for a somewhat equal fee, because it was considered a right of citizenship.
- electricity- companies and coops and government worked together to deliver approximately equal electric service to everyone.
- voice phone- companies and coops and government worked together to deliver approximately equal voice service to everyone. If we had done those actions like we now do Internet access:
Only those in big cities would have gotten daily mail delivery. Remote farmers would have gotten delivery only once per week, and only a limited number of letters for each delivery.
Only those in big towns would have been able to get enough electricity to power more than a few light bulbs, if any at all.
Only those in large towns would have gotten access to phone service.

There are several great history and economic books written by professors, scholars, and Nobel Prize winners that I would be happy to tecommend if you're open to it. I believe they would challenge your views on history, economics, and the term "free market". It can be dry reading, but leave you more informed, if not convinced.

Hope they finally update their DirecTV app!!!

Gotta jack prices up to cover the cost of acquisition... Then we'll just keep them there... Posted via the Windows Central App for Android

I've had Directv for years and have been mostly happy with their service and especially the Genie DVR. But they really need to step it up with adding some new HD channels and SOON! And not having a Windows app by now is pathetic! Hope this helps. If not I'm moving back to the New England area soon and will give Verizon FIOS a chance. Looking forward to leaving AT&T soon too due to this no DENIM BS!!!!!

Could have gotten more out of AT&T

Lol, that's one empire that doesn't need expanding

Great more shitty internet and bad tv

I hope this deal fails. AT&T will wreck DirecTV...

FCC shut down other acquisitions /mergers previously. T-mobile for sprint and Comcast for Time Warner. Let's hope this is the case too.

These big mergers never work well for customers, nor employees. Huge corporations are great at firing people by the thousands, too, every time deals like these go through: they complain about being too big and not being able to afford having all those people employed. Why even BUY in the first place? Just license the right to sell a triple-play service with that last third service (TV). Even better: compete with DirecTV to get their customers to choose your service instead. No, really: innovate, do something breathtaking. I guess you cannot, considering your monopoly history. I thought they had IPTV in place already? Not that I care personally, though, not being in the US whatsoever, but I think these huge takeovers usually end up being scams where the motive is getting hold of patents, customer base of subscribers and trying to please shareholders. No person alone will benefit from this, I think, except a few businessmen.

That is great news, even more people can hate at&t now.

planted establishment stooge endorses government-pandering corporate entity to get even bigger - news at 11!!!
Windows Central Newsletter
Get the best of Windows Central in in your inbox, every day!
Thank you for signing up to Windows Central. You will receive a verification email shortly.
There was a problem. Please refresh the page and try again.