Fhotoroom's creators launch Reduce image compression app for Windows 10 PC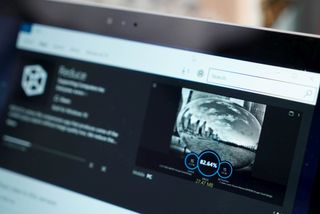 Supporting Computers, the developmentt team behind the photo editing app Fhotoroom, recently launched the Windows 10 PC version of Reduce. The app is an image compression tool that is supposed to help save storage space with little effect on the image itself.
Here's what users can expect from the app:
The app supports a number of image formats, including PNG, JPEG, WDP, JXR, BMP, CRW, CR2, RW2, RAW, PEF, ARW, SR2, DCR, DNG, SRF, SRW, and TIF. Be aware that Reduce is currently just for Windows 10 PC users. There's no word when it will be launched for Windows 10 Mobile.
Download Reduce from the Windows Store (opens in new tab)
Nice, it would be really useful on mobile to prepare photos for sending via Facebook messenger, now when I send jpeg image taken with Microsoft Lumia 950 XL, it looses quality.

You're using an ad blocker. Link is in the article. Disable or modify EasyList who are blocking affiliate linking for now.

Or, a slightly saner advice: Use the app. Sent from Bikini Bottom via my Shell iVenue Pro 8"

That must be what my company firewall is blocking. Those links appear, but always fail when I'm at work.

I've been looking for a Windows app to replace the win32 application Picture Resizer. Unfortunately this one isn't there yet. The speed of this app is much too slow for my needs. It seems to only utilize between .4 and 1.7 percent of the CPU so it takes around 4 seconds per photo. This is much slower than the 7 photos per second that it takes Picture Resizer to output. This would take way too long when trying to process 30,000 photos. It also doesn't seem to support folder structure. This would be great of they would allow you to select a folder and output all the photos in that folder plus any sub-folders to a new folder keeping the folder structure intact.

The guys from Fhotoroom always come up with cool stuff. Nice.
Windows Central Newsletter
Thank you for signing up to Windows Central. You will receive a verification email shortly.
There was a problem. Please refresh the page and try again.