Firefox Mobile coming sooner than reported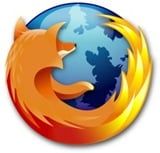 The Internets have been a bit atwitter (opens in new tab) over what in most cases would be considered a major delay for Mozilla's Firefox Mobile browser, with 2010 reported to be the latest launch target.
But The Unwired has received some clarification - an Alpha pre-version is possible by the end of 2008, and a final product "well before" 2010.
From Mozilla's Mitchell Baker (opens in new tab) at blog.lizardwrangler.com (opens in new tab):
That's obviously good news if you're waiting for browsing alternative. It will be interesting to how the final product (check out an early look here) stands up to the likes of Skyfire, Opera 9.5, and Google's Chrome, which are all quickly distancing themselves from the standard IE mobile browser.
Windows Central Newsletter
Get the best of Windows Central in in your inbox, every day!
Windows Central Newsletter
Thank you for signing up to Windows Central. You will receive a verification email shortly.
There was a problem. Please refresh the page and try again.