Fitbit now owns Vector as it scoops up another smartwatch maker
Say goodbye to another small smartwatch company gobbled up by the Fitbit machine.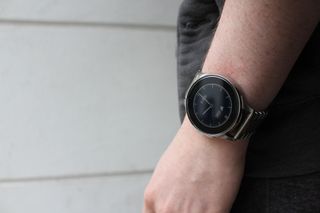 Fitbit continues to grow its portfolio, with the fitness tech company now acquiring Vector, our favorite smartwatch maker. This comes a short time after the acquisition of Pebble, though with Vector offering full support for Windows Mobile we're a little more despondent this time around.
From Vector's blog post:
It all sounds like the usual PR spiel from such an acquisition, but Vector is also answering a few questions. Mostly you can still buy a watch and it will still work and be supported, but it looks like the end of the road for new features:
As for what Fitbit intends to do with all this smartwatch software it's purchasing, only time will tell. But at least Fitbit is a good partner of Microsoft and continues to support the Windows platform, so we'd expect to be included whatever it ends up being.
Richard Devine is an Editor at Windows Central. A former Project Manager and long-term tech addict, he joined Mobile Nations in 2011 and has been found on Android Central and iMore as well as Windows Central. Currently you'll find him covering all manner of PC hardware and gaming, and you can follow him on Twitter and Instagram.
I bought my Luna in brushed black in the Black Friday sale, I've just raised a return with Microsoft's Store to send it back. Despite Vector saying (to me) on Facebook that they'd continue to support the device on Windows, you just know that a short time lately they'll be a review and they'll drop to offering support on "core platforms" going forward.

I wouldn't be so worried. Fitbit is one of those rare companies with strong support for Windows. I have a Fitbit Blaze and, as much as the APIs allow, it has feature parity with iOS and Android. They tried with Microsoft to work around the API issues but now they are waiting for Microsoft to update WinMo with GATT support this year to improve support further. Their app even works on my XBox. They also have had great support when I have had problems or questions and people there actually seem to know about Windows Mobile unlike others. If I were to choose a company to buy out Vector, it would be Fitbit. They even have a voting process to request features as well.

I was nearly at a point of purchasing this to replace my original band. Back to the full list of possibilities AGAIN.

We'll see what comes out of Pebble and Vector as Fitbit, I dont want a fitness device and want a device that looks like a WATCH.... Just like Microsoft's bands...

Microsoft Band looks nothing like a watch especially with it's vertical screen. It looks more like a fitness band.

The Microsoft Band is, by definition, a fitness device.

Buy a Garmin Fenix 3. Very nice watch works with Windows phone, battery lasts for at least a week.

Interestingly, as I was reading this story, I also found that the Vector app was being updated on my Lumia 950. According to the change log, they fixed some bugs and added some new features. Based on this news story though, I am wondering if that will be the final update they release. I like my Luna enough that I am not sure that this news makes me really want to return it, especially since Fitbit does seem to support Windows fairly well.

True, fitbit does support Windows well but Vector will probably be dropped by the side of the road in the long run. Sadly I believe FitBit will not update this watch but use it to focus on their watches. That is why I question keeping it! Why keep a watch that the app does have many problems when those problems will now no longer be fixed. It's coming down to a hard choice!

I got that update this morning as well and I assume it is the last. Wonderful thing is that I'm sitting here at work after it updated and my watch gives me 30 alerts to all my unread emails, text and a few other notifications from the entire morning even after I dismissed them on my phone. I have the feeling it's going to be a long day and at the end of it I will be cursing fitbit and Vector. Edit: My bad for the double reply with two seperate topics. My brain is scattered and I'm agrivated that my new watch is going to become worthless lol.

Yeah this is a bummer. I feel apprehensive about this.

I have a Fitbit Blaze and used to have one of their trackers during the Windows Phone 7 days. Fitbit had been one of those companies that has been loyal to Windows through thick and thin.

Nooooooooooo I just got mine. Well hopefully Fitbit makes a smartwatch that looks like a watch and has the long battery life like the vector. If not this is a truly sad day.

Or even the battery of the Pebble (7-10 days)

Vector has 30 (!) days. In reallity i manage between 25 and 32.

Yea but, no color display like the Pebble Time Steel and still lasts 7-10 days...

Fitbit supports Windows 10 pretty well compared to most companies. Their universal app is pretty good and it gets regular updates.

If they would bring in notifiation support then I would be on their bandwagon!

They tried before with MS but it was too much of a pain. Latest reports say they are waiting for Windows Mobile to have GATT support which is due to be released for Windows Mobile in early 2017 last I read.

After much debate I just got one of these for christmas. Now I'm going to hurry and see what the cut off for the return is. Not going to risk no future updates when the current version is less than out of this world and needs those updates badly. Any "app" not from vector doesn't work on windows... most of the watch faces fail to load correctly and when they do it shuffles around your entire line up. Alarm is hit and miss by the seems of it. Great battery and great look, love the clasp even but not going to settle with the bugs for the rest of the watches life for $200. Good luck with this Vector.

Sigh.... they will kill the reasonable, affordable smartwatch market. More and More I hear these I am hating fitbit more and more... So now your choice will be Apple, Google Wear, or Fitbit....sigh...

Samsung. Their watches are superb. Wish they'd care about Windows. But we all know they don't. At least on phones, anyway.

I suggest the Gear S2, or if you want the larger screen, the S3.

Yea but, 2 day batter life if your lucky.... that is unacceptable to me. I have had a Pebble, then a Pebble Steel, and currently a Pebble Time Steel. So getting used to a week of battery life is the norm. I did have the Band and Band 2 but, 2 1/2 day battery tops, I gave my band and Band 2 to my wife...

Why exactly is it unacceptable? You take it off at night and place it on the charger cradle... easy.

To each their own... I leave it on at night and DONT have a bunch of chargers on the side of my bed. I had to do that with the band and HATED it. WIth the pebble, on the weekends, I drop it on the charger, I dont need to even think about it during the week. It's a watch, not a phone...

Ok well if you leave it on at night, then yes that's a problem. I would never be able to sleep with a watch on.... OR ANYTHING ELSE . PS my name is also david and I'm from new milford, lol

I'm from Ledyard..but, I work at a MAJOR TV station in CT... .anyway, does it offer sleep tracking (like my Pebble does or even the band 2 did), as I use that feature and need to wear the watch to see the results of that.

A lot of these smart watches now have sleep tracking, which you'll lose if you do that. I usually charge mine at work while I'm sitting down at my desk.

Not sure where you get your information from. Earlier you claim the Band is better because it looks like a watch (it doesn't, and it's listed as a fitness band). Now you're claiming the gear has less than 2 day battery life. I have a S3 and my Fiancee has an S2, we each get 3 days out of them no problem unless we have the screen always on.

Right...2-3 days (I know a few people who have them, yea, the S2 is a nice watch, not always on but, it's nice) most of them said they are lucky if they get 2 1/2 days out of it. One person said they get 3 days, every once and a while. So to me that means I have to charge it evey 2 days, so I can be sure I make it through the next day. TO each their own, after owning a Band 1 and 2, and needing to charge it every other day and then using a Pebble Time steel where it's once a week (and I can let it go beyond that). I could not go back to that. I guess if I got one cheap, I would try it but, I am going to spend $300+ on a watch (it needs to be atractive to wear, not a white one or anything) if the basics on battery life would not even fit what I am looking for.

Garmin. Huge battery life, great watches.

I don't own a Vector or a Fitbit, but I'm in the market for a new watch to replace my Band 1. So, I'm not sure how to take this news. I miss having a watch that actually looks like a watch, not a band. Points for Vector. However, I'd also like something with smartwatch capabilities to include notifications as well as fitness tracking capabilities (more than just a step and calorie counter) with excellent battery life. Neither Vector or Fitbit currently offer anything close to all of that. So this acquisition seems like a really good one. Vector makes watches that look like watches with notifications and excellent battery life, and Fitbit has excellent fitness tracking capabilities. Put those together and you'd have a fantastic product. However, I'm worried that Fitbit will just buy this up and then never do anything with the tech, which happens all too often. The other wrinkle is the current lack of GATT support for Windows Phone though. Vector doesn't use GATT servers, but Fitbit does. There are just a lot of unknowns. Some more info on just what Fitbit plans to do with the tech and what Microsoft is doing about GATT servers would go a long way to reduce the uncertainty.

I'd suggest a FitBit Blaze, love mine

Problem is it's way too ugly to even come within consideration...

Agreed, not a fan of the Blaze. Doesn't look enough like a watch to me. That and, as I said in my original comment, you can't currently get notifications on FitBit's with Windows. So I'm biding my time. I really have my eye on the Garmin fenix 5. I doubt FitBit will do anything in the next couple of months before that is released, but it at least looks promising and has all the capabilities I'm looking for and actually looks like a watch.

Amazon has bands to change the look some. Even ones that get rid of the odd gap.

Have a FitBit Surge, and it is very bulky.
Not compatible with business shirts.


I can see how that would be a big detractor if you had to wear shirt and tie or at least a longsleeve, button down shirt everyday. Not a huge concern as I wear polos to work pretty much everyday. If it were too bulky, on the odd occasion I had to dress up and wear a shirt and tie, I'd probably either leave it off, move it up my wrist enough so it's not under the buttoned sleeve, or just wear my Citizen dress watch.

​I am wearing a long sleeve shirt sleeve shirt most of the time ...
It's also freezing cold around here, so I have to put on a pullover as well. ​I did not consider this before I bought the Surge online.
​The Surge also has GPS which proably add to the thickness quite a bit. ​I do not really need GPS, so a lesser model would have done it for me. I stopped wearing a watch a long time ago.
​If I need the time I just have a look at my Lumia 950.
​
​Fitness / health gadgets and smartwatches / bands still need several technological breakthoughs before they can become less of a nuisance and become a real widespread and practical everyday gadget like smartphones..

Am I the only one that find the charging mechanism of the Blaze extremely cumbersome?

The apis became available for developers with the 14965 build. https://blogs.windows.com/buildingapps/2016/11/21/windows-10-sdk-preview-build-14965-released/#vkGeOoyUmEpStRlM.97

Just got one and will return it. Will be looking for the article on what options exist for windows phone compatible watch, if any.

Might be waiting a while on that one.

If they don't need an app anything...But If they need Fitbit Vector(Nope) and Garmin(I think)
P.S.
I love the Fitbit app but I don't like the design of their Trackers.I have a swatch for 10 years and I like the style.If they release a smartwatch like Vector under Fitbit brand i will take it but I think.they bought Vector to shut it down .
Let's see.

Why? Fitbit has been a strong supporter of Windows Mobile even to this day. I just got an update for my app this morning for my Blaze.

Sounds like fitbit wants to monopolize fitness wrist watch industry. They are threatened by Apple watch and smsungs smartwatch. As a winmo user, the band 2 Oz s still a good option. If it ain't broke and still usable, it's fine.

They aren't threatened. I'm pretty sure hey sell more of their Fitness devices than Smartwatches from Samsung and Apple together.

They probably knew about this before Christmas. Lowered the price for the holidays so they could sell off the rest of their inventory. They could at least fix the current software issues.

Disappointing news. If (when?) fitbit decides to kill of anything Vector related (hence bricking my Vector Luna), I'll be done with smartwatches as quickly as I entered. Vector might be my first and last smartwatch, and I won't touch fitbits with a ten-foot pole if they decide to be asshats.

Whatever FitBit does it will result in that they try to force customers into a subscription scheme
so that one can use the basic features that were advertised as features of the product. I just hope a truely competitve company (from China) enters the game
and gives FitBit a run for their money.

sitting here with a pebble og paired to my 950.

Now I'm happy I chose the Fitbit Blaze and not the Vector watch 😸

fitbit growing into a monster they want to be the top player

FitBit appears as an anti-social company to me.
They withhold the data collected by their devices from the customer.
Their download-"feature" is a cynical joke.

I am pretty much tired of FitBit. I hope there company will introduce a "Band 3"-like device
and does allow their customers to download their very own data
and does not try to force customers in an annual subscription scheme
just to use the basic features that are promised in the FitBit ads. -


When Microsoft announced they will discontinue the Band Line and end support of the Band 2, I shopped around for a suitable replacement, even read the articles on Windows Central, While I settled on Fitbit Charge 2 +HR , it pales in comparison with the Microsoft Band 2, for me it has no real stand out good points, but it's 2nd best to the Band, if it were me, I would have bought the Band Technology from Microsoft and continued the line. I'm not impressed by acquisitions made by companies just to expand their foothold in the market, what new and different features will their new product bring, I'm still hoping Microsoft reconsider their bonehead decision and continue making new Bands even if they rename them "Surface Bands" just keep making them, follow through for once on a product, cause what they do, they do better than anyone else in the market.

Fitbit a "loyal" supporter of Windows? They can't even get any of their devices to receive notifications from a Windows Phone. Yes, I know about the GATT server drama blah blah blah but if Garmin and Vector can get notifications going WITHOUT GATT support, Fitbit's developers can get off their lazy asses and programatically add support without waiting for the damn GATT API's to be baked in by Microsoft. Seriously, Windows Central is so politically correct sometimes it's maddening. Fitbit, get your **** together. And Microsoft, give us a decent smart watch where the strap doesn't break every six months. Geez.

I'm not convinced a company who wants to maintain code across iOS, Android and Windows should have to kowtow to Microsoft's inability to add basic features like Bluetooth GATT. You're literally telling a company "Do it our way, because as Microsoft we're too lazy to get you GATT now". Oh, and by having to redo all your code you will be able to claim that 1% mobile market share that is Windows 10 Mobile right now. Really? I blame Microsoft here, not Fitbit. It's not "politically correct" just common sense. How dare Fitbit ask Microsoft to support a basic Bluetooth standard...crazy.

I was eyeing the Vector watches. Now my dilemma is resolved,I won't be buying any in the near future.

I personally wish microsoft or other companies to buy fitbit.

This comes a short time after the acquisition of Pebble, though with Vector offering full support for Windows Mobile we're a little more despondent this time around.

Why is this a reason to be despondent about this acquisition, when shortly after, the article states the following?:

Fitbit is a good partner of Microsoft and continues to support the Windows platform

I just purchased a Garmin Vivoactive HR to replace my Band 2 that died recently, so I have no personal investment in the future of Fitbit at the moment. It seems, with these recent acquisitions, that Fitbit is planning to add more smart watches to their portfolio as opposed to just developing fitness accessories. Am I being too optomistic to think that this will eventually lead to more options in the wearables market for Windows mobile users?

Not so sure. ​"Watches" (smartwatches) are not in high demand.
​Many people I know who had bought smartwatches do not wear them any more. FitBit just may consolidate the market and simply annihilates potential rivals
​that plan to move from fruitless smartwatches to fitness/activity gadgets that inherently offer more value. By taking potential rivals out of the market FitBit solidifies their own competitive position. If FitBit wanted to get into smartwatches they would not need to buy other companies,
​they simply would need to hire some more engineers.

I've owned a collection of wearables. My favorite was the Band 2. Microsoft was happy to exchange it for a new Fitbit Blaze. I also acquired a Charge 2 since you can swap them seamlessly depending on your daily needs. Fitbit has the best organized fitness tracking but I was not pleased with the notifications system, so I finally moved to a Watch 2. It lags on the fitness items I'm used to, but is great as a smart device and very comfortable watch. I think Fitbit is buying up the other talent to meld their ideas and skills into expanding their offerings. I see them with band options, and watch options. The Blaze technically is a good start, but the casings are pretty sharp, and it's styling can use improvement. I expect to see a new offering, a hybrid in what you like about the two acquisistions, once these teams are working together. As for Windows phone apps ... well it's up to Microsoft to either revitalize the product, or let it fade away. Fitbit did more than the others to work with the OS.

Well, my solution to this debacle is to send the watch back to Amazon. I bought it because of support for Windows Mobile and it was nice looking. Now it supports nothing.:frowning: Fortunately, I could still return it. Rest assured, I will not ever need a Fitbit. It has been fun.
Windows Central Newsletter
Get the best of Windows Central in in your inbox, every day!
Thank you for signing up to Windows Central. You will receive a verification email shortly.
There was a problem. Please refresh the page and try again.