Flipkart is looking for beta testers as they evolve their Windows Phone app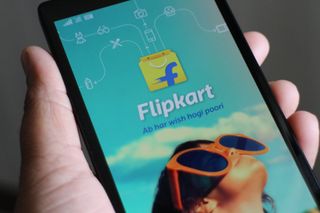 The leading Indian online retailer Flipkart has a pretty good Windows Phone app since a while, and the company has placed big bets on mobile.
In the next few week, Flipkart would be rolling out a huge update porting the application to the WinRT framework. This is a huge departure from the existing codebase and, therefore, the company wants to start out public beta rollouts. Users should see a significant increase in performance and a launch almost twice as fast.
Flipkart would roll out new features in the beta app before the production one, and people signing up will experience new features from Flipkart on Windows, in most cases, before others. The port is mostly about performance and the promise of delivering features to beta first.
Click here and fill in your details to sign up as a beta tester for Flipkart. How do you like the existing Flipkart app (download links below) and what new features would you like the app to have? Tell us in the comments!
Download Flipkart for Windows Phone
The app should be smoother. The "my orders" page is not well designed and categories in general should be listed properly. We should be able to remove the search history and a Cortana integration for voice search would be just brilliant. Overall, all I care right now is the speed and the category listing. Else, the app is OK. At least a lot better than amazon or ebay or shopclues.

The article said to leave thoughts in comments. Stop being a nutbag.

Do we get the free Rewards???

Yeah.... It's lot better and ready to sort and navigate through UI unlike Amazon or Snapdeal or Yepme or Jabong or Myntra

Flipkart isn't a retailer. It's a marketplace for them.

Well they kinda own WS Retail, and most of the products sold there are their own.

Why don't they make a Windows 10 app ?

Love the support. Looking forward to the big update! Anyone signed up yet?

The worst online retailer who does not even provide accessing their website via mobile and force them to download app.

Your ignorance does not make them the worst online retailer. You just have to change to desktop mode in your browser and you can access the website without being forced to download the app.

Does not work.i commented after trying all other available hacks.

To the author, don't mean to offend, only assist, and probably would not have bothered, had it not been in the first sentence.
If no one points these things out, you'll never know.
Correct grammar (ignoring all punctuation that should or should not be there) would be - The leading Indian online retailer Flipkart has "had" a pretty good Windows phone app "for" (delete since) a while. One more time...no offence intended.

English is a second language here in India. Give us a break.

It is in Italy too, and we italians speak english awfully, but those are a bit embarassing errors for a writer and most of all he didn't offend the writer and was very polite, no need for your "Give us a break", accept corrections and improve.

They are doing this cause they are gonna kill their Website soon and allow orders via the Apps only.

Yeah, the decision to me sounds horrible. I cant shop for products looking at a small mobile screen. On pc it is easy to keep multiple tabs of products open a compare and zoom and stuff. Flipkart, if decides to kill the website, make sure you have a windows 10 universal app so that it can be used on a desktop.

I really don't get why anyone would close a website for an app.
Anyways I love apps having public beta testers.

Happy flipkart wants to evolves in WP but killing the website purchases after september is a very bad move.

Won't matter if they roll out a desktop app for Windows 10.

What about Windpws 10 apps. You don't have one!

This is your chance India! This post is just for you guys! :)
Windows Central Newsletter
Get the best of Windows Central in in your inbox, every day!
Thank you for signing up to Windows Central. You will receive a verification email shortly.
There was a problem. Please refresh the page and try again.