Public beta of Flipkart's Windows 10 PCs and Mobile app now available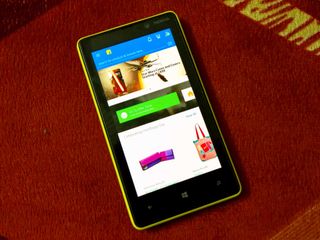 Last week we reported that Flipkart, the leading online retailer from India, is working on the next version of their Windows app based on the Universal Windows Platform for Windows 10 devices, and shared details about the beta app.
It looks like the beta version of the app has hit the Windows Store, and is available for anyone to download on Windows 10 devices, whether your on a PC or mobile.
On the first look, the app looks intuitive and offers a seamless user experience. It's also snappy in comparison to the old Windows Phone 8.1 app. It's a beta at the moment, so we'd hope for more improvements and stability, but you can check it out for yourself in the meantime.
It wont cz its pvt.. The app is awesome though a lil slow pn my 720

Article says its public beta.. Anyway I joined private beta program, and they asked for email confirmation. But they didn't get back to me. Looks like private beta tokes are over.

are you sure its a public beta? its showing not available

Off topic, but is Windows Central's W10 app close to a public beta?

In short it means"Jay Bennet" developer of WC app will join his team again in Q2.

It's almost ready. Only thing they are working to fix is the forums.
The app will be free and ad-free. Source: Daniel told us on reddit.

Free and ad-free? Don't think so

They're just implementing "Wen in India" and "First" filters and off-topic detection algorithms.

And the ones with a name DJCBS on it. Lol

Lol man epic! Posted via the Windows Central App for Android

You forgot 'seems faster'. Lol.

Not available for mobile!

Not available on Mobile at least

Will give it a try. Downloading it now

Not available for mobile...!

Windows central app, Its been almost a full month and some weeks saying its coming, i hope they aren't following MS slogan "coming soon"

I know, those programmers should be working through the holidays to make sure I have a better app now.

I hope you're being sarcastic....

Not available to download

For a second I thought it was the Windows Central public beta. What was I thinking.

The question, my friend is, what were you smoking. :D

Does it have the products comparison feature?

"Flipkart (Beta) is currently not available."

Dude, it's happening.. The world moves over to windows 10... And there's no stopping..!!!

Waiting for the Myntra UWP app!!

Lol still not available to download on mobile

Why are you not giving Download App link when I am opening Windows Central App in Windows 10 Mobile?

Yes .. That's why we all want new windows central app. Have to adopt to the new windows 10 store

i couldn't install from win 10 p.c

Nice to see Lumia 820 in WC article after a long time :)

I got email from flipkart that I am selected and I was too late to reply so they replied that they ran out of give away codes :"(.

Maybe this is why I never got a text message when I entered my phone number. Oh well, I'll wait. Its what we do better than most.
Windows Central Newsletter
Thank you for signing up to Windows Central. You will receive a verification email shortly.
There was a problem. Please refresh the page and try again.