Football Manager is a little bit like the Eurovision Song Contest. It's a yearly affair of deploying whacky tactics, managing expectations, and hopefully bringing a trophy home. We're now on Football Manager 2022, which has been updated for the upcoming year. Sports Interactive has been on a mission to make this game as real as it can be, and this installment is set to be yet another leap forward.
If you've never played the series before, it's essentially FIFA but without the direct player control and with a far more in-depth system for managing a football team. It all started with the vastly more streamlined (and basic) Championship Manager before we hit the new century, and now we're approaching a management simulator that even actual managers may learn a thing or two from.
It hasn't been a smooth sailing journey for Sports Interactive (SI) and Football Manager. Many fans have complained about changes that have been applied to make the game appear more realistic at the expense of creating unnecessary bloat to the experience. I'm actually making a return with Football Manager 2022, having left the series in 2016 with less than 20 hours played on that version.
Has SI finally perfected the balance between gameplay and simulation or is this just another annual installment you can probably pass on?
Bottom line: Football Manager may be an annual release, but Sports Interactive continues to find ways to improve the best footy management sim out there. This is the installment to get back into the swing of things.
For
Incredible levels of depth
Excellent match engine
Gorgeous, easy-to-use interface
Incredibly addictive
New Data Hub
Against
Press and player interactions
Can be overwhelming to new players
Disclaimer: This review was made possible by a review code provided by Sports Interactive. The company did not see the contents of the review before publishing.
Football Manager 2022: What's good
Swipe to scroll horizontally
Category
Football Manager 2022
Title
Football Manager 2022
Developer
Sports Interactive
Publisher
Sega
Genre
Sports/simulation
Minimum requirements
Windows 7, 64-bit
Intel Core 2 or AMD Athlon 64 1.8GHz+
4GB RAM
Game size
7GB
Play time
∞
Players
Single/multiplayer
Launch price
$55
This series may be almost 30 years old, but the very essence of Football Manager (previously Championship Manager) is still the same. Upon starting a new game with your chosen team, you're able to set up tactics, arrange training schedules, engage in talks for staff and players, ask for a few pre-season friendlies, and imagine yourself sitting in the dugout.
If that all was too much to wrap your mind around, don't worry as there's plenty more to Football Manager than those initial observations. Thankfully, unlike previous entries, everything seems to be far easier to access in FM2022, and it doesn't take long to pass through hundreds of menus and screens to work out where everything is located.
It's true what they say about Football Manager. It's very much a spreadsheet interface, much like EVE Online. You're going to spend the majority of your time in this game on player profiles, search results, and various squad sections to manage the daily tasks set out by your club's board. It truly is a non-interactive FIFA game.
But even after selecting Torquay United to take them out of the National League, I never felt lost in the data. Everything is laid out precisely where I'd expect it to be. Links are everywhere, making the whole game feel more like a fantasy football website. Even the social updates use hashtags for the teams and leagues.
The game almost rewards you for treating it more like a realistic strategy game, however. You'll see dividends by investing time in fine-tuning your tactics, making sure what you're asking of the team matches their capabilities and familiarities. Gone are the days of switching formation without a penalty. It's all about striking a balance in Football Manager 2022.
What truly makes this one of the best PC games for football fans is the sheer scope of the game. Want to start off small in a minor league over in Spain? No problem. Want to tackle the German Bundesliga? It's right here. So too are all the official names, some photos, and all the colors to make this one immersive spreadsheet.
Image 1 of 4
From starting at the home screen for the first time, the game tries to teach you all the basics before the season kicks off. After hiring a few members of staff to fill out the remaining vacancies, I scouted a handful of youths to see whether we could locate a diamond in the rough — that and the board really wants me to hire young to prepare for a potential league promotion.
It's easy to get lost in Football Manager, and each game becomes the classic Civilization "just one more turn." Popping on for what should have been 10 minutes turned into a few hours after witnessing some losses and throwing many bottles of water. Still, the sense of pride when you get everything just right is incredible, and you suddenly start winning more than not.
Unfortunately, My Torquay squad didn't make the cut to jump up a league, but we only just missed out. I blame Southend United, which just so happened to beat us 2-1 while two of our star players (Connor Lemonheigh-Evans and Joe Lewis) were out due to injuries. The season was a wild ride and that was only the beginning. The club board was impressed, and I was on for another go at the title.
That's Football Manager in a nutshell. You're going to lose, more often than not when you're building your team and attempting to form something special. But once it all comes together, that's when your hard work in the spreadsheets truly pays off. The new features are excellent, including the Data Hub, which offers me way more information than I know what to do with.
It's also good to see the community is alive and kicking with plenty of fan-made content available for download. You can install accurate kits, logos, player faces, and much more. It's good to see SI and Sega continue to foster this creativity and allow fans of the game to address areas that aren't covered by licensing.
Football Manager 2022: What's not good
You really need to be nitpicking to point out anything seriously wrong with FM2022. It runs well, even on Linux using Steam Proton, and no issues or crashes were experienced. The game engine is great and matches feel smooth through replay transitions. You could say there's quite a steep learning curve, but that's also a good thing since it rewards those who put in the extra effort.
The player and press interactions were new when I left the series half a decade ago. Even with five further iterations of Football Manager, it's still a little janky. There's so much text that's repeated throughout available conversations. This is a shame as it would be good to flesh out this system to have it truly reflect your current position.
I guess you could also bring up the fact there's absolutely zero competition in this space. At least with FIFA, there's Pro Evolution Soccer, which helps keep EA at least on a path to make some kind of improvement. For football management fans, it's all on Sports Interactive.
Luckily, we're seeing good progress being made with Football Manager, but one has to wonder if it would be even better for a little competition. As a counter to that train of thought, FM2022 does everything almost perfectly.
Football Manager 2022: Should you play it?
I'm not a fan of annual releases like Call of Duty and FIFA. We've seen some notable degrade in performance, enjoyment, and value for gamers, and I can't recall the last time I purchased a copy from either franchise — though we've seen EA at least make some changes to FIFA 2022. While I left Football Manager a few years ago through being burnt out, Football Manager 2022 brings to the table some notable improvements to last year's release.
Even though Sports Interactive and Sega can get a few things wrong with parts of the game, the developers are making strides in taking the game much further. I can look back to the early 2000s and would never have thought we'd have such depth in the same game I was playing back then. That's a testament to the yearly improvements made to the experience.
If you're new to the franchise, Football Manager 2022 is probably the best place to start. It's overwhelming the first time you start the game, but the UI is incredibly intuitive, and everything is laid out in such a manner that it doesn't take long to get accustomed. Should you be on the sideline and have skipped a few generations, I recommend you at least try the demo to see what's new (and improved).
And now, if you'll excuse me, I'm going to take to UEFA Europa.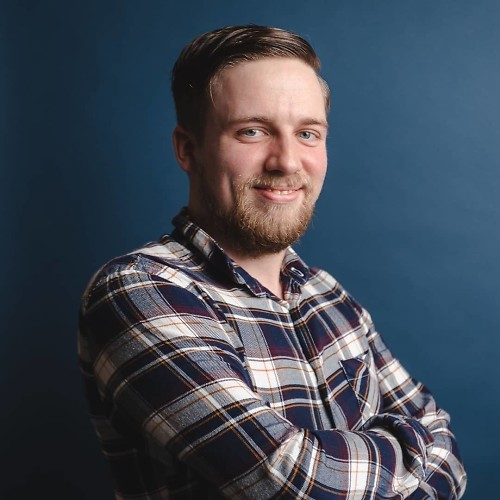 Rich Edmonds was formerly a Senior Editor of PC hardware at Windows Central, covering everything related to PC components and NAS. He's been involved in technology for more than a decade and knows a thing or two about the magic inside a PC chassis. You can follow him on Twitter at @RichEdmonds.