Free Flickr accounts will be limited to 1,000 photos and videos next year
There are also more perks coming to Flickr Pro.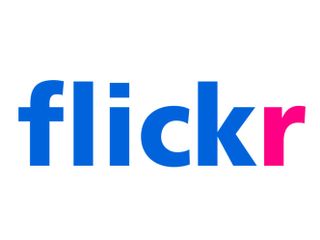 For years now, Flickr has been the go-to destination for people that want to share their photography skills with like-minded individuals. Today, the company announced a few big changes in an effort to make sure Flickr is around to thrive for many more years to come.
The biggest announcement is that people that use Flickr for free will be limited to just 1,000 photos and videos starting on January 8, 2019. This change comes as part of Flickr's recent acquisition by SmugMug that's correcting Yahoo's decision to give everyone 1TB of storage at no cost.
Per Flickr's blog post:
Flickr Pro will continue to cost $49.99, and in addition to unlimited storage, ad-free browsing, and advanced stats, you'll also now also get priority support, up to 10-minute video uploads, 5K photo uploads, increased exposure for your pictures, more detailed stats on mobile, and extra partner discounts.
If you're a free user and currently have more than 1,000 uploads on Flickr, you can upgrade to Pro for 30% off your first year.
Lastly, Flickr also says it's making its log-in process easier and removing the requirement to have a Yahoo account.
Yea. Not even an option worth considering with these changes. Just use Google or iCloud Photos and share on Instagram. This B.S. about community doesn't matter. The average people looking to buy photos (for framing, decoration, etc.) Aren't going to be looking there, anyways. Mind as well should have shut it down and migrated Pro users over to Smugmug, IMO.

No worries. Google Photos is the way to go anyway.

What the **** Flickr is still alive?

And this is as much as one can trust and rely on online services. When changes are coming, one is forced to align or move on. I never think, people keeping their TByte worth of songs, images offline are any more unreliable than online services. I always think, if MS would one day make me move my stuff elsewhere, it would not even be able to provide bandwidth for me to do so. It takes ages to download stuff from OneDrive.

Goodbye Flickr Hello Google Photos.
Windows Central Newsletter
Thank you for signing up to Windows Central. You will receive a verification email shortly.
There was a problem. Please refresh the page and try again.