Free MS ebooks now offered in reader formats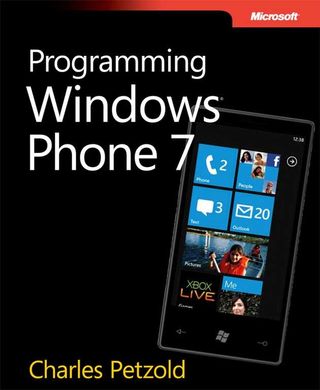 Back in October, we told you about Microsoft's emphasis on getting developers to check out WP7 and their posting of free ebooks including Programming Windows Phone 7 by author/developer Charles Petzold. Until recently, you could only get them in the PDF or XPS format, which was inconvenient for those with ebook readers. However, Microsoft is now offering Petzold's book, along with a few others, in MOBI and EPUB format.
While Programming Windows Phone 7 is currently the only WP7-related title out there, multi-faceted techies may find interest in the other ebooks (opens in new tab) on Visual Studio 2010, Windows Server 2008, SQL Server 2008, etc.
You can click the links to get Petzold's book in EPUB (opens in new tab) and MOBI (opens in new tab).
Source: Microsoft (opens in new tab); Via: Softpedia
Windows Central Newsletter
Get the best of Windows Central in in your inbox, every day!
Someone has to say it, what no .LIT format?

.LIT (aka Microsoft Reader) is long time dead.

So how come it still costs $22 on amazon (http://www.amazon.com/Microsoft®-Silverlight®-Programming-Windows®-ebook/dp/B004GTLFJG/ref=sr_1_6?s=digital-text&ie=UTF8&qid=1312575886&sr=1-6&tag=wpcentralb-20&m1k=d_wp)? If they want to give it away they should drop the prize on amazon.

@futurix, I was joking. Microsoft still has the reader sites up and various stores still use the format. It is too bad, the Reader program presaged a number of the innovations that Kindles and Nooks use now.
Windows Central Newsletter
Thank you for signing up to Windows Central. You will receive a verification email shortly.
There was a problem. Please refresh the page and try again.