Freescale tech promises wireless turbo charging for tablets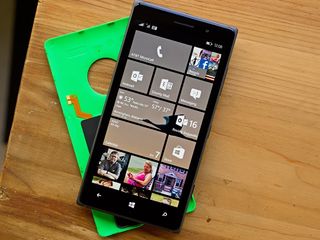 Though wireless charging has been available on a few Lumia smartphones for some time now, Freescale is rolling out a new fast wireless charging technology that will charge up your Qi- or Powermat-enabled tablets three times more quickly than before. The new technology works with both popular wireless charging standards and can deliver three times the power output that is present in today's devices, making it faster to charge high-powered devices like Windows tablets.
Freescale says its tech could deliver 15 W of power output, up from the 5 W found today, and that means that a slate with a 4,000 mAh battery could fully charge wirelessly in just a few hours rather than requiring a full 8 hours to power up.
The new 15 W wireless charging solution will be available in the first quarter of 2015 and it will be up to device manufacturers to include or support Freescale solutions in their products.
Source: Freescale
Get the Windows Central Newsletter
All the latest news, reviews, and guides for Windows and Xbox diehards.
Chuong's passion for gadgets began with the humble PDA. Since then, he has covered a range of consumer and enterprise devices, raning from smartphones to tablets, laptops to desktops and everything in between for publications like Pocketnow, Digital Trends, Wareable, Paste Magazine, and TechRadar in the past before joining the awesome team at Windows Central. Based in the San Francisco Bay Area, when not working, he likes exploring the diverse and eclectic food scene, taking short jaunts to wine country, soaking in the sun along California's coast, consuming news, and finding new hiking trails.
Can it charge my Lumia 635? And who would make a Qi tablet?

I have a 2520, it doesn't have wireless charging and given the weight that goes with Qi devices, I'm happy with it as it is

Read the last paragraph of the article...

It's not clear from the last paragraph whether the device needs specific hardware or if an existing device can be made compatible by a software update. Nice try though. ;)

The 2013 Nexus 7 has qi-charging. And it's not a heavy tablet at all.

Can it charge my lumia 925 how long would it take

Read the last paragraph of the article....

I understand that it will work with the devices that come with it but i wonder if there's another way ?

I expect that it will charge today's devices but at a slower rate. To get the fast speeds you will need a device the supports the new 15w spec.

Freescale is a semiconductor manufacturer.

Loving my week old Surface 2 tablet so far but there are several things I wish it had that my Lumia 920 has. Wireless charging, Glance, Double Tap to Wake, and WP apps would be nice additions!

Why do you need double tap to wake? Just open your cover and the screen autonatically turns on ;)

Just spoiled by the many great features of my Lumia I guess. It could work great when the type cover is not attached or folded over. Just tap the screen. Love my Surface though!

it says it has two 15w ICs in the quoted text, so it means it outpaces microsoft's surface charger by 6w, maybe they include this in their surface 3?

What if it had two 100w ICs?

Didn't intel give up developing mobile chipsets?

Why would they do that? With the performance numbers they achieved in the Baytrail processors I'd say they are still in the run of making something awesome. Just a few tweaks here and there and they may have a viable option to Qualcomm. Not to mention the sector of laptops/tablets are becoming blurred lately and have been sort of 'blending' together. Intel was even bold enough to merge their PC/mobile departments if that's what you mean? So they may have no choice if they still want to be competitive with the likes of Qualcomm, Samsung, TI, NVIDIA, etc. Qualcomm is easily the king of mobile chipsets because they have made nearly all the right calls so to speak and very few mistakes. EDIT how is this related to the article? Lol

Snapdragon 808 and 810 come with wireless charging without needing of a Qi charger.. It's called WiPower..

HP Touchpad charges preetty quick on a Touchstone How long does it take with Qi/Powermat tablets?

Pretty sure my 1020 doesn't take 8 hours on my Tylt.

I would love me a copy of that background....