Pinball FX2 Windows 10 Edition: Become a Pinball Wizard from your PC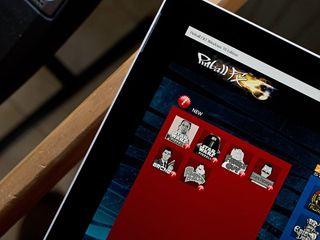 The Windows 10 Store has its fair share of pinball games and Pinball FX2 Windows 10 Edition easily ranks amongst the best the Store has to offer. The Xbox gaming title offers you a wide selection of themed pinball tables ranging from Star Wars to the Family Guy.
While these tables do require an in-app purchase, there is one free table to try out and from there you pick only the tables that you find appealing. Regardless of the choice, Pinball FX2 Windows 10 Edition has colorful and detailed graphics and the table layouts are full of challenges.
In playing Pinball FX2, it won't take long before you are sold on the free game and will face the daunting task of deciding which pinball table will be your next.
Your opening menu for Pinball FX2 Windows 10 Edition offers the full selection of tables available for purchase. The first panel will highlight the new tables available with additional panels breaking down the tables by developer or category. You will also find panels on Pinball FX2 Windows 10 Edition's main page to highlight your Xbox Achievements and your scoring achievements.
Tables include a large collection of Star Wars themed tables such as a Boba Fett table, a Clone Wars table and tables themed after each movie. Along with the Star Wars tables, you can find a series of themes based on Marvel Superheroes and Fox Television Series (Family Guy, Archer, etc.).
The tables available for purchase run in the neighborhood of $2.99 each, but before you get into those you can get a feel for the game with the free (and ad-supported) The Sorcerer's Lair table. I am a big Star Wars fan, and while I found the graphics and gameplay appealing, all that was left was trying to decide which Star Wars table I was going to buy first.
Along with all the table choices, the main menu for Pinball FX2 has your Xbox player profile listed at the top of the screen and access to the Help and Options menu. The Help and Options menu has the following menu choices:
Controls: Here you can customize keyboard, Xbox controller and Touch controls
Audio Settings: Sound Effects, Music and Physics volume settings
Video Settings: Options for any video inserts that may appear in the game
Graphics Settings: Options for the overall graphic quality of the game
Gaming Statistics
Operators Menu: Options to customize your table
Table Guide: This is a detailed overview of your current gaming table that will highlight bumpers, gates and special gaming features.
How to Play Guide: The basic rules to the game of pinball
Help Section
You will also find the gaming credits, about page, and legal resource information from this menu.
Along with Xbox Achievements, you will be able to compete for the highest scores against your Xbox Friends who also play Pinball FX2 Windows 10 Edition. As you browse the selection of tables, you will see tabs that will display the overall scoring leaders and any scores your Xbox friends have achieved. As you play a game of pinball, you will be updated on how many points you will need to surpass their score.
Games can be single player or you can choose the Hot Seat option to play a multiplayer pass-and-play game. The Hot Seat supports up to four local players.
Gameplay is very enjoyable and challenging regardless of your device. I enjoyed playing Pinball FX2 from the larger display of a laptop that pulls out the finer details of each table. It is equally enjoyable playing the Windows 10 PC game from a Surface tablet for portability.
You will need an internet connection to access your Xbox gaming profile, buy new tables and have your gameplay credited to your account. If you do not have an internet connection, you can still play Pinball FX2 Windows 10 Edition using any tables you have already purchased and installed.
Paddles or flippers were responsive when using keyboard or touch controls and the physics engine offers a realistic element to the game as your pinball bounces around the table. The only issue I had with gaming controls was that on occasion, the paddles (controlled by the Shift Keys) would stick in the up position while using keyboard controls. It was an easy issue to resolve by tapping the left or right Shift Key to unstick the paddle.
Additional observations on gameplay include a camera button that sits in the upper right corner of the gaming screen that will let you adjust your table view. There are eight basic views and holding down the camera button will activate a Free View mode. The Free View will allow you to look around the table by moving your mouse, the right stick of your game controller or tilting your touch device.
You also can enable a nudge feature to simulate tapping the table with your hip (just be careful not to tilt the game). And if you're playing on a tablet, you should definitely rotate into portrait orientation to play Pinball FX2 with the table filling the full screen.
So Many Wonderful Tables, So Little Time
Pinball FX2 Windows 10 Edition is easily one of the best pinball games available in the Windows 10 Store. The table selections are appealing, the graphics are greatly detailed, and it represents the themes well with tale layouts that are full of challenges.
My only gripe with Pinball FX2 Windows 10 Edition is that none of the tables will let you try things out before purchase. For the quality of a pinball game you will get, $2.99 is a reasonable price, but you won't know if the style of the table is what you are looking for until you pony up to the table.
While Pinball FX2 is also available for Xbox One, I would like to see a Windows 10 Mobile version return to the Store. It made a brief appearance last fall but was pulled. It would be a great gaming option for Windows 10 Mobile, but I fear the smaller screen will diminish the graphics quality. Still, here's hoping the developer can iron things out and re-introduce the mobile version.
All in all, Pinball FX2 Windows 10 Edition is a great gaming title to have tucked away in your gaming library. If you have given Pinball FX2 Windows 10 Edition a try, let us know what you think about the game and what your favorite table is.
Pinball FX2 Windows 10 Edition is a free game that is available from the Windows 10 PC Store with plenty of in-app purchase opportunities.
Download Pinball FX2 Windows 10 Edition for Windows 10 PC (Free)
Get the Windows Central Newsletter
All the latest news, reviews, and guides for Windows and Xbox diehards.
George is the Reviews Editor at Windows Central, concentrating on Windows 10 PC and Mobile apps. He's been a supporter of the platform since the days of Windows CE and uses his current Windows 10 Mobile phone daily to keep up with life and enjoy a game during down time.