Game Troopers updates Tiny Troopers 1 and 2 to fix some pesky bugs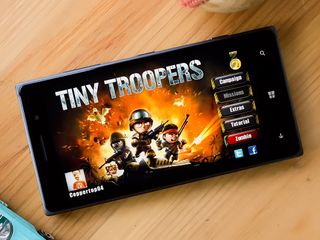 Publisher Game Troopers has released updates to both Tiny Troopers and its sequel Tiny Troopers 2: Special Ops for Windows Phone and Windows 10. The updates fix some bugs found in each game in the action-strategy series.
Tiny Troopers happens to be the very first game published by Game Troopers (it was first released for the platform in late 2014), and it has not received an update in over a year. The company states the update deals with issues like "corrupted saved games, erase of achievements, and other minor errors" that have been discovered. Tiny Troopers 2 also had several minor errors that have been fixed as well with its own update.
Will you be checking out or rediscovering the Tiny Troopers games with these new updates? Let us know in the comments.
Download Tiny Troopers from the Windows Store (opens in new tab)
Download Tiny Troopers 2: Special Ops from the Windows Store (opens in new tab)
Windows Central Newsletter
Get the best of Windows Central in in your inbox, every day!
Thank you for signing up to Windows Central. You will receive a verification email shortly.
There was a problem. Please refresh the page and try again.