GameStop won't close stores because they are 'essential' during coronavirus pandemic
As if GameStop couldn't get any scummier, it's now risking the health and lives of its customers and employees for profit.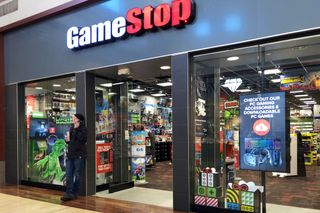 (Image credit: Shutterstock)
What you need to know
The COVID-19 (coronavirus) global pandemic has shut down stores across the country.
GameStop is remaining open because it considers itself an 'essential' business.
Employees are told to turn away law enforcement attempting to close down the stores.
And the award for "Worst Company During a Global Pandemic" goes to.... GameStop. The video game retailer is keeping its stores open during lockdowns and quarantines despite the health risks because it considers itself an "essential" business. Kotaku reports that employees have been instructed to turn away any law enforcement attempting to shut down the stores and direct them to GameStop's corporate office number.
The document mentioned above is a list of GameStop's policies and contact information for its corporate office.
The "essential" products that it's carrying? Well, GameStop considers items like webcams, microphones, mice, keyboard, monitors, chargers, and audio equipment to be essential for people working from home during this pandemic. It's a flimsy excuse at best, and downright shameful at worst. We all know no one goes to GameStop for those items. They're going to buy video games.
Many people see this as a last ditch effort to save a sinking ship, but it's incredibly dangerous. Even after local governments urged GameStop to close and the company received criticism online over its decision, it actually doubled down on calling itself an essential business.
Maintaining its position that it's an essential business like that of grocery stores, pharmacies, and medical centers is deplorable. Unfortunately, it looks like GameStop is willing to risk its customers' and employees' safety for money.
Just so we're all clear, you probably shouldn't shop at GameStop again. Ever. I know I won't.
Get the Windows Central Newsletter
All the latest news, reviews, and guides for Windows and Xbox diehards.
Jennifer Locke has been playing video games nearly her entire life, and is very happy Xbox is growing a stronger first-party portfolio. You can find her obsessing over Star Wars and other geeky things on Twitter @JenLocke95.