Age of Wonders 4 is the first entry in the mainline series I've ever played, and I had little to no idea what to expect. Age of Wonders 4's stunning high-fantasy tapestry immediately captured my imagination, and it wasn't long before I was creating my own personal undead army and marching across the land, leaving chaos and decay in my wake. Despite the game's complexity and depth, the biggest hurdle for me was its performance on Xbox Series X. However, it's by no means unplayable, and I suspect I'll find myself playing it for many dozens more hours before I get tired. This is a stunning 4X game that Civilization fans will most likely adore.
Pros
+

Rich and vibrant fantasy world with gorgeous art

+

Large variety of civics, units, and playstyle customization

+

Events and mini-bosses add depth and diversity

+

Tutorial and tooltips make it easy to pick up and learn
Cons
-

Very poor performance on Xbox Series X

-

Rough with a controller

-

UI could be clearer
Why you can trust Windows Central Our expert reviewers spend hours testing and comparing products and services so you can choose the best for you. Find out more about how we test.
Age of Wonders 4
Developer: Triumph Studios
Publisher: Paradox Interactive
Genre: Turn-based 4X strategy
Platforms: PC, Xbox Series X|S, PlayStation 5
Multiplayer: 2-8 players online
Price: $50


Age of Wonders 4 is the next entry in the long-running series from Triumph Studios, also known for the excellent (and underrated) Overlord franchise.
Age of Wonders at its core is a 4X strategy game, analogous to titles like Civilization. The games revolve around turn-based play, where careful management of your empire's expansion, its resources, and its population goes hand-in-hand with military tactics and careful diplomacy.
Where Age of Wonders diverges a bit from Civilization and other similar games, though, is with its XCOM-like combat gameplay options, and its high-fantasy setting. Instead of progressing through real-world ages of humanity, Age of Wonders allows you to become the overlord of an undead army, an industrious architect king of a dwarven subterranean megalopolis, or a high priestess over a magical elven empire.
Age of Wonders 4 aggressively leans into its magical setting to produce a truly wild range of complexity and depth that I found initially daunting, before eventually getting thoroughly addicted.
This review was conducted on Xbox Series X, using a code provided by Paradox.
Age of Wonders 4 Review: The Good Stuff
Age of Wonders 4 is an ambitious fusion of several genres, incorporating XCOM-style turn-based strategic battles, with Civ-like empire management. There's also an impressive effort to bring some authentic RPG depth to proceedings too, with a lore-heavy campaign with surprisingly high-quality narration, a-top mini boss battle events and light dungeoneering. It's unusual that a game can dive into several genres simultaneously and hope to emerge with something coherent, but Triumph Studios have lived up to their namesake here. Age of Wonders 4 is, indeed, pretty triumphant.
I should preface this by saying I'm by no means a hardcore 4X player, so if you're looking for something that goes super in-depth perhaps you'd be better served elsewhere. However, if you're a casual strategy enjoyer who has played games like Gears Tactics or XCOM and feel as though you might like to branch out, do read on. That's essentially the boat I'm here, as someone who has enjoyed games like Stellaris and Civilization in offline play, Age of Wonders 4 felt incredibly welcoming as a newcomer to the franchise. Tutorial panels in the game's introductory campaign scenario made it easy to get to grips with the gameplay loop, while view button tooltips gave me access to more in-depth explanations.
It's difficult to overlook the comparisons to Civilization, because it does sport many of the same ideas. It's hexagonal grid serves as the game's primary overlay for developing your empire. Your cities and associated provinces with grow in complexity dynamically over the course of the game as you build new facilities, growing towering arcane spires and thematically-consistent gothic ramparts, depending on the way you design your starting race. Indeed, you can pick from a decent selection of races, from rat people to regular old' humans, and then customize their color themes, alignments, and gameplay style to fit within a range of typical fantasy tropes.
For my initial attempt, I figured I'd try to recreate my undead warlock from World of Warcraft and build him up as an evil overlord of a massive undead goblin army. As part of the game's research tree, you can add deep customization to your empire's gameplay and thematic style. I found myself investing in all sorts of "evil" knowledge tomes for my library, developing a variety of necrotic magic powers to deploy both on the world map and during active combat scenarios. Some of the spells can even be maintained permanently, provided you've set up sufficient resource income to maintain them.
The gorgeous world map design is dotted with events, ancient wonders that need to be captured (often guarded by bosses), and all sorts of resource nodes and features. It delivers that RPG-style fantasy incredibly well as a result. Exploration goes beyond simply being a strategic necessity, and often offers rewards like magical weapons and gear that you can equip directly onto your special hero unit characters. These more powerful soldiers gain access to a variety of spells and passive bonuses you can choose as your empire grows. My main overlord grew from simple magi to necromantic shadow lord by the end of my first game, with the ability to resurrect the dead to add infinite units to my immortal armies. I barely dabbled with the other gameplay styles as of writing, but faced many of them in combat. Magical elves, nature-wielding barbarians, rogueish goblins — if there's a fantasy civilization stereotype you can think of, you can most likely build your own in Age of Wonders 4.
I initially did find myself overwhelmed with the sheer volume of gameplay features at my disposal, but Age of Wonders 4 offers an array of options to reduce the pressure. You can set your towns and cities to automatically develop and expand, based on criteria you set. You can also complete combat phases instantly based on random chance vs. your combat rating, or even watch them play out in real-time in auto-battle mode. You can also, of course, take control at any time you so desire.
The combat phases are especially fun as you get into the mid and end-game, given that you'll have some truly insane magical powers to leverage, complete with giant summonable creatures that can completely turn the tide of battle. It can be incredibly daunting to try to figure out the strengths and weaknesses of every unit and monster on a battlefield, where dozens of units can swarm the field all at once. The auto-battle mode can help offset some of the cognitive load, while also informing you on strategies you may not have thought of. Auto-battle made me realize how important buffs and debuffs are in combat, for example. Empowered armies through spell enchantments become incredibly dangerous. Everything costs resources, of course. Mana conduits, ancient wonders, and specifically constructed arcane towers can boost your spell potency while negating those of your enemies.
Much like Civ, Age of Wonders also allows for various types of victory conditions. Whether it's through the pursuit of magical arcane knowledge, winning via expansionism and sheer dominance, or simply destroying every other empire on the board. Whichever victory condition you pursue, the path toward that goal is incredibly rewarding. The volume of unique biomes, locations, and randomized events keeps the game from feeling repetitive.
It's proving difficult to keep the review succinct while also impressing how much breadth there is to be found in Age of Wonders 4. I've played for almost a couple dozen hours and I feel as though I've barely scratched the surface, with each turn offering fresh angles and perspectives. It's a game that isn't ashamed to go hard on complexity, but it respects your time while doing so, offering heaps of explanations and automation features to allow you to focus on the parts of the game you find to be more enjoyable if the busy work isn't your bag.
As much fun as I'm having with Age of Wonders 4, there are some pretty stark downsides to the game on Xbox Series X, that make me feel inclined to recommend that you should opt for the PC version if you're able to do so.
Age of Wonders 4 Review: The Bad Stuff
The biggest issue I have with the game on Xbox Series X is the performance. This is a complex game, with lots of moving parts, calculations taking place, and so on, but it's hard not to be disappointed with the performance. The game comes with a "performance mode" and "resolution mode" presets. Naturally resolution mode presents a sharper image, which radiates the game's gorgeous, colorful art style in all of its Warcraftian glory. However, you will tank the frame rate for the privilege. To make matters worse, the "performance mode" is only performant for the early to mid-game. Once you and your opponents have built up your cities and your armies, you can expect the frame rate to drop dramatically. Upon occasion, my game got stuck to the point of simply crashing too, because it was having so much trouble maintaining the simulation. It's hard to tell whether it's an optimization issue or if the Xbox Series X has already hit its processing limit this early into the gen. Either way, Age of Wonders 4 doesn't run particularly well on it.
Another gripe I have is with the gamepad controls. They're by no means awful, but the cursor snapping could be a little clearer. You cannot play Age of Wonders 4 on Xbox with a mouse and keyboard, leaving you forced to use a controller. For the most part, the controller controls are decent, but when there are multiple objects and tooltips occupying the same hex on the grid, it can be unclear what you've got selected.
The combat menu is also a little unclear at times. Age of Wonders 4 sports XCOM-style action points for its combat turns, but I was unable to figure out how to undertake attacks on different units with my remaining action points. I've seen the computer perform such actions, but I couldn't for the life of me figure out how to solve it. The UI often suffers from a lack of information. Sometimes the game tells me I can annex a new region for my empire, for example, but when I try to build on said region, it often won't let me, while also not offering an explanation.
Some of these gripes will be solved by online guides after the fact, but while we wait for those to crop up, you may find yourself frustrated more than once playing on Xbox over PC, most likely.
Age of Wonders 4 Review: Should you buy?
Age of Wonders 4 is an excellent 4X strategy game that really captures that "just one more turn..." addictive gameplay loop Civilization and other games in the genre do so well. Age of Wonders 4 takes it a step further, incorporating its own brand of immersive lore and overworld diversity that injects a genuine air of "RPG" into proceedings.
While the performance leaves a lot to be desired on Xbox Series X|S consoles, there's nothing here that can't potentially be solved with a few update patches. As I was writing this article, initiating combat with two large armies caused my game to crash once again. The instability of the client is a frustrating hindrance on what is otherwise a truly, bewilderingly coherent game, despite the vast array of elements Triumph has sought to incorporate here.
If you're a long-time 4X strategy game fan, Age of Wonders 4 absolutely has to be on your radar. Even if you're not a typical turn-based strategy game fan, the fantasy elements may be enough to suck you in and turn you into a convert. My only suggestion would be to await those performance patches on Xbox Series X|S because right now, the frequency of problems is far too high to gloss over.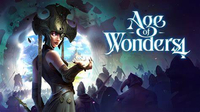 Age of Wonders 4
Age of Wonders 4 is a tremendous turn-based 4X strategy game from Triumph and Paradox Interactive. While many games fail to marry so many different elements, Triumph emerges victorious with a combat-heavy empire builder that deserves to be on your radar. If you're planning to play on Xbox, you may want to wait for some performance upgrades before diving in.
Jez Corden a Managing Editor at Windows Central, focusing primarily on all things Xbox and gaming. Jez is known for breaking exclusive news and analysis as relates to the Microsoft ecosystem while being powered by caffeine. Follow on Twitter @JezCorden and listen to his Xbox Two podcast, all about, you guessed it, Xbox!