Get creative and print your own 3D cases for the Lumia 820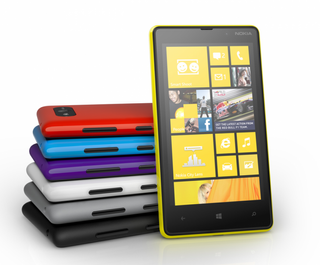 Nokia is attempting to get the Windows Phone community involved in making new Lumia 820 cases. The company has released a 3D-printing Development Kit (3DK), which not only comes with the required raw files for 3D printers, but also guidance on what materials could be utilised, tips on what to look out for in creating a unique case, and other advice.
Should you have access to a 3D printer of some sort, you'll be able to use the 3DK files released by the manufacturer to craft new shells for the Lumia 820. But if you don't happen to own a 3D printer, there are a number of services online that can produce results from submitted designs for a fee. It'll provide an avenue for consumers to head down to create unique cases.
So what's currently available from Nokia for 3D printing? The following will help one get started:
Mechanical drawings
Back shell printing parts (in separated form)
If you're not into the whole 3D printing thing, then be sure to be on the look for available cases that offer further protection and / or wireless charging. It'll be interesting to see if Nokia releases a similar 3DK for the Lumia 620, another Windows Phone that supports interchangeable shells. For further information on the Nokia 3D printing kit, be sure to check out this lengthy blog post (and interview with John Kneeland, a Nokia Community & Developer Marketing Manager) over on Nokia Conversations.
We previously looked at 3D printing back in September where we recommended looking at the manufacturing process if you're unable to get your hands on some unique Windows Phone accessories. It's great to see Nokia attempting to motivate the community into creating their own shells and accessories. It'll be interesting to see how much interest is shown in the 3DK and printing Lumia 820 cases.
Are you thinking of creating your own? Share your results with us!
Source: Nokia, via: SlashGear
Windows Central Newsletter
Get the best of Windows Central in in your inbox, every day!
Rich Edmonds was formerly a Senior Editor of PC hardware at Windows Central, covering everything related to PC components and NAS. He's been involved in technology for more than a decade and knows a thing or two about the magic inside a PC chassis. You can follow him on Twitter at @RichEdmonds.
If only 3D printing was available to us lowly non business citizens...

Tell me more about shapeways.

www.shapeways.com and look. Send them the 3D file, they send you the part. The price is very reasonable!

About a year or so ago I built my own 3d printer (Printrbot) for about 400 bucks with new and used parts. eBay my friend, eBay. Google RepRap or Printrbot or Makerbot.

I am going to give it a shot. One of our prototype suppliers can do 3D printing.

Can you name that business by chance and their rates?

This would be relative to your location. If you are a university/college student, you may want to talk to some of your Engineering friends, as they may have access to a 3D pritner (just pay for materials).


If your in Idaho, talk to me, in one of those engineering students.

Sorry, but I live in Indiana, but ten minutes from KY.

thats called a true sport! nokia FTW! :D


When 3D printers come down to pricess the masses can afford then I would try it.... Still cool tho...

Sorry but, even $2000 is not affordable for a home printer, 3-D or not.

Well the printers are not exactly meant for home use and even the $2000 are too cheap to make such a fine job that you would ever wanna replace these default covers with the made one.

The idea here is more that you have access to proper 3D printer. Be it corporate or university.

This is a freakin sweet idea! Wish I had access to a 3d printer... And had an 820

According to the EULA you can't use it for commercial use. Could anybody confirm this and if there is a way to go around this. I am sure some designers would offer their services for a fee to create unique designs for people.

Apple would never do this and other companys can't lol

exactly, one orthodox appleist collague called it a desperate move! Desperate!! LOL

You can tell your appleist colleague that making cheaper iphones is a desperate move.

I hope this will lead to 3rd party back cases. I would like to see a case in the booklet style. Having the screen protected without adding additional thickness.

I'm waiting for 4D. Or better yet 36DD.

I think 3D printing is the wave of the future. Consider the price of making a phone case in the past could range in the THOUSANDS just for the molds, and you would need to do a minimum production run. With 3D printing, you can make 1 case at a time, and each case can be customized to the buyer with things like logo's and names. Thats why I started to create a custom case for my HTC 8X and I plan on letting people buy there own from Shapeways for $20-$30. The price is extreamly affordable! I also plan on offering a 920 case soon. You can get more info at http://www.gibbageart.com/case/
I currently have review sample cases being printed for WP Central! ;)
Windows Central Newsletter
Thank you for signing up to Windows Central. You will receive a verification email shortly.
There was a problem. Please refresh the page and try again.