God of War's Chris O'Neill joins Microsoft's The Initiative studio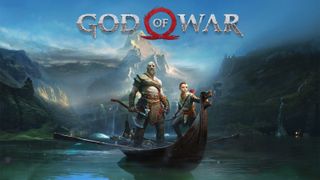 (Image credit: Sony)
Recently, Darrell Gallagher, the Studio Head of The Initiative, revealed that acclaimed developers like Brian Westergaard, Annie Lohr, Blake Fischer, Christian Cantamessa, Daniel Neuburger, and Lindsey McQueeney were now a part of the team. Microsoft founded The Initiative last year so that it could build quality Microsoft exclusives like God of War or Uncharted. It seems like the company has the team to do just that because individuals like Westergaard have worked on such games before.
However, it seems like the hiring spree isn't over yet. Today, many gamers noticed that God of War's Chris O'Neill LinkedIn (opens in new tab) page was updated to reflect that he was now working with The Initiative. O'Neill has previously worked at Sony Santa Monica and Kojima Productions. He was the Senior Staff Level Designer on 2018's God of War, a position he retained for four years.
It's great to see Microsoft hire such individuals. Hopefully this will address the concerns many gamers had that Microsoft wasn't producing enough quality first-party exclusives which rivaled those found on the competition. Games like God of War, Spider-Man, The Legend of Zelda: Breath of The Wild, Super Mario Odyssey, and Horizon Zero Dawn garner a lot of press attention and this is noticed by many gamers who own an Xbox One. Not everyone has the means to purchase all the consoles in order to play all of these games. People crave comparable games on the platform they own.
We'll keep you posted as soon as we know more about what The Initiative is working on. Hopefully the title will be an open-world game which pushes the boundaries of storytelling.
See Xbox One at Amazon (opens in new tab)
Asher Madan handles gaming news for Windows Central. Before joining Windows Central in 2017, Asher worked for a number of different gaming outlets. He has a background in medical science and is passionate about all forms of entertainment, cooking, and antiquing.
Im expecting more peoples to swap sides from Sony to join the initiative this year. I mean who wouldn't want a fresh studio that is open to new ideas for games.

You do know that Sony gives their studios complete creative control, right?

No he doesn't. iso is a well known MS "fan".

I guess it'll depend on what they do. If this studios doesn't just makes sequels after sequels. Just like Halo 4,5, 6... Gears 4,5,6... Forza 4,6,7,... FH 2,3,4... SoD 1,2,3...
Zero new ideas or creativity of new games.

Oh, do you mean like, God of war 1, 2, 3, 4 and 5? Or Uncharted, 1, 2 3, 4, and 5? Or how about The last of us 1, 2, and? Oh yeah, and then there is Grand Turismo, 1, 2, and 3. Stfu, dude...

Quit pretending like what he said isn't true. Sony has created more original AAA IPs this gen than Microsoft has. Microsoft has relied heavily upon their franchises that they have had going the last decade or more, where as Sony has created new ones as well as created successful new games that could become franchises. There have been 3 Forza Motorsport games, 3 Forza Horizon games, 2 (coming up on 3) Gear of War games, 2 (coming up on 3, or 4 if you count Halo Wars 2) Halo games. All through the last 5 years of this gen on Xbox.

Are you dumb, marsh2?
I'm talking about the studios only making sequels of games. Turn 10, i343, coalition. Now Undead Labs and Playground Games.
GoW 5? Uncharted 5 What are you talking about?
Naughty dog doesn't only do uncharted. Guerilla went from making Killzone to Horizon ZD. Sucker punch from InFamous to Ghost of Tsushima...
SIE Santa Monica Studio does a lot more things than just God of war. And even the latest GoW is VERY different from previous versions.
That's creative for you. Now if you stfu & think before posting rubbish it'll be better for you, dude...

State of Decay 3? What the **** are you talking about? I said Uncharted 4 and God of war 5 because I wanted to see how you responded to your own logic. Also, Halo and Halo wars are two different genres all together. So, you just come across as an idiot...

It will be the same story for both sides. Microsoft studio employees will go to Sony's and vice versa. Has been that way forever.

It's the future, Gamepass/Xcloud. MS are just now 17 years after entering the market starting to turn the financial screw.

LOL Richard Loveridge and his predictions.
I wonder when will you get a prediction right...

Yes, this is good news. Hopefully Microsoft can delivered great quality games. I love a great story in a game.

Get ready! Fanboys FIGHT now! lol About time though.... looking forward to seeing what this team can do.
Windows Central Newsletter
Get the best of Windows Central in in your inbox, every day!
Thank you for signing up to Windows Central. You will receive a verification email shortly.
There was a problem. Please refresh the page and try again.