Xbox One S review: Smaller and better than ever
The Xbox One S is a significant refinement to Microsoft's gaming and media ambitions. While gamers won't find much new, those who love to watch movies are in for a treat.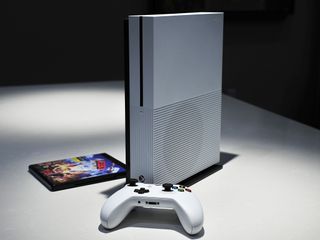 Back in 2013, Microsoft announced the Xbox One. Billed as an 'all in one' media and gaming console the $499 successor the Xbox 360 already started on the wrong foot by deprioritizing gamers. Combined with that higher price point and Microsoft had a small disaster in the face of Sony's cheaper PlayStation 4.
Since then Microsoft has done a fantastic job in righting their wrongs. They are now prioritizing gaming and they decoupled the Kinect as a requirement. In 2016, you can now buy a 500GB Xbox for just $249.
Starting on August 2, Microsoft continues this strategy with the Xbox One S. While it is not a next-gen console , the One S is an evolution of the Xbox One product line that gets a lot right. Ironically, the new iteration does little for the core gamer demographic, but for those looking to start a 4K theater, the One S is tempting.
About this review
I tested the Microsoft-provided Xbox One S over the weekend leading up to the public release of the console. The version I review here is the Xbox One S Launch Edition ($399) with 2TB of storage.
Since the benefits to the One S rely so heavily on 4K environments, I connected it up to a 2016 Samsung (UN65KS8000) 65-inch 4K Ultra HD TV with High Dynamic Range (HDR10).
I also tested numerous 4K HDR Blu-ray DVDs including Star Trek (2009), Mad Max: Fury Road (2015), and The LEGO Movie (2015). For streaming, I used Netflix 4K UHD, which is now available on the Xbox One S.
Xbox One S unboxing
Want to see the box the Xbox One S Launch Edition comes in? How about me tearing it open to show the new console? This video is for you.
Xbox One S video review
New Xbox, New OS
Xbox One Summer Update is here
The original Xbox One and new Xbox One S will both benefit from the new Xbox One Summer Update (aka 'August Update').
Since there are so many improvements, new features, and changes with this OS refresh we have a separate review done by Jez Corden.
Xbox One Summer Update review: Apps and Cortana come to the big screen
Read that to get an idea of how Windows Store apps, background audio, and Cortana will continue to evolve the Xbox experience in exciting ways.
The best — and cheapest — you can buy
Xbox One S 4K Blu-ray
The biggest draw with the Xbox One S is not for gamers, but movie aficionados. That is because the One S features a 4K Blu-ray player making it one of the few options available to consumers in the summer of 2016. Samsung has a standalone native 4K Blu-ray player, but it costs $319 (a drop from its $399 introductory price). When you compare it to the starting price of the One S ($299 for 500GB version), the Xbox is a steal. Not only do you get a 4K Blu-ray player, but you are getting an entire gaming console for less money.
The 4K Blu-ray player works well on the One S. It is a relatively no-frills experience leveraging the existing free Blu-ray app available on the Store. Menus are all accessible, and it can even resume where you left off if you power down the One S.
Of course, you will need a 4K TV to see any benefit. Does it make a difference? It does especially with the HDR-enabled titles (more on that below). Still, the difference in going from HD to 4K is less than going from standard definition to HD. It is only on TVs 60 inches or higher that you can appreciate the difference with 4K. However, the technological wizardry fades the more you watch it, just how we came to accept HD as a standard rather quickly — at least until you ended up having to go back to a standard definition screen.
If you plan to use the One S with a non-4K TV, good luck on perceiving differences when comparing it to the current Xbox One.
All the colors
HDR and the Xbox One S
The Xbox One S features HDR media playback and gaming. Here is why it matters.
HDR for video is different than HDR for photography. Both stand for High Dynamic Range — in photography it means combining multiple varied exposures of the same photo to bring out details in the murky shadows and blown-out brights to create a photo that more accurately portrays what the human eye can see. Once the province of high-end photography, you can find HDR on practically ever smartphone these days.
Today, HDR is now on TVs. But instead of combining multiple exposures, HDR essentially boils down to more data being piped through to the display, allowing for finer detail — brights may be brighter and darks darker, but there'll be more detail there, too. The Samsung TV used for this review has a peak brightness of 1000 nits but can also do 'Ultra Black' to replicate the absence of light all at the same time (they call this HDR 1000 for marketing.
TVs with 4K HDR support can stream content from Netflix or display 4K Blu-ray DVDs giving extreme levels of image contrast. The Xbox One S can not only play video in 4K, but it can also leverage HDR10 – the industry standard for HDR streaming and DVDs (the competing Dolby Vision standard is not included here).
Moreover, for the first time, the Xbox One can do HDR gaming. Forthcoming titles like Gears of War 4, Forza Horizon 3 and Scalebound will all feature this technology. The One S, thanks to its new AMD hardware, can handle the extra processing required for this feature. As of our review, however, there were no HDR-enabled games to test.
The downside with HDR is simple: it's cost. Here is what you need to make it all come together in your living room:
Xbox One S
HDR-enabled TV (2016 and newer models only)
HDR-enabled media content (4K DVDs, Netflix, Amazon Prime)
At least a 25Mbps internet connection for 4K streaming
You need an HDR-capable TV ("Best 4K HDR TVs for the Xbox One S"), and that is a hardware-level feature, not something that can be turned on via a software update. TVs with HDR10 support only started hitting the shelves in March 2016. Samsung, LG, and Vizio are a few of the brands that support HDR10 and already have TVs on the market (I used the Samsung UN65KS8000 for this review). Vizio has a few models that support both standards, but Samsung only embraces HDR10.
Netflix features HDR10 and 4K streaming, but you need to bump your monthly subscription from $9.99 to $11.99. Luckily, all of Netflix's original content like Orange is the New Black, House of Cards, documentaries, and more stream in 4K HDR.
In other words, if you want 4K HDR for movies, gaming, and media, prepare to not only get the Xbox One S but a new TV as well. You'll also want to bump up your Netflix subscription and have a fast and reliable internet connection. None of that is cheap, but if you wanted a reason to get into 4K, the One S might be it.
The Xbox One S does a great job with 4K HDR playback, and it is something to witness if you are a movie buff. Mad Max: Fury Road (2015) is already a visually stunning movie, but it takes on a whole new dimension with 4K HDR.
For gaming, it remains to be seen just how much of a difference it makes.
Moar pixels
Xbox One S 4K scaling and gaming
The Xbox One S does not do native 4K gaming. That feature will come with Project Scorpio in late 2017. What it can do is upscale your games to 4K from 1080p. In fact, the entire Xbox experience can upscale to 4K under settings.
Does it matter? I played Doom on the Xbox One and Xbox One S and kept the same scene on while changing between HDMI outputs to the 4K TV. The TV recognized the One S as sending out a 4K picture and the One at 1080p. Nonetheless, even at 65 inches, I would be hard pressed to tell you I saw a difference. After all, Doom is 1080p game, and the One S does not upscale the game's assets, just the output resolution.
Overall there was nothing better with the One S and scaled 4K gaming except for maybe reduced lag since the TV is not doing the scaling. Contrast may be slightly better, but at this point, I am willing to attribute that more to the TV than the Xbox One S. A lot of this comes down to how good your TV is at scaling 4K content. Some TVs have excellent scaling algorithms, so the difference between it and how the One S scales may be minimal. Other TVs may have poor scalers so that the One S may do a better job. Either way, it is not likely something you will be able to perceive on a regular basis.
In the end, the 4K scaling feature is nice in theory, but the reality is it should not be a consideration when buying the One S if you expect an improved gaming experience.
Smaller is better
Xbox One S Design
You cannot start a conversation about the Xbox One S without commenting about its size. The 'S' likely stands for slim and with good reason. The One S is 40% leaner than the original Xbox One, and it makes a massive difference. Where before the Xbox One took up a shelf in an entertainment center it can now share the space with a cable box or another peripheral. Even better, users can go vertical by placing the One S on an included stand (Note: The vertical stand comes with the 2TB Launch Edition Xbox One S, but is a $20 add-on for the 1TB and 500GB models).
The color has changed too with a matte white offering instead of glossy black. It makes a difference. The old Xbox was prone to visible dust and fingerprints, none of which happen with the One S.
There is also now a USB plug in the front instead of the side, which makes it much easier to use a USB thumb drive or attach a peripheral. The sync button to pair a controller is also much more accessible.
I'd also be remiss to not mention that the Xbox button on the front is thankfully not capacitive. Instead, it is a physical button that you press lightly — the Blu-ray disc slot also has a physical eject button.
On the back you can find the usual assortment of ports, including HDMI In and HDMI Out for TV/Cable, Ethernet, two USB ports, IR out, and S/PDIF for optical audio output. The IR blaster is superb on the One S, and you can now use the Xbox One Media Remote without having to point it directly at the console. As someone who uses that remote often, it is almost worth the upgrade just for the relief! There is still no built-in Bluetooth wth the One S, which is slightly disappointing.
Finally, the giant power brick is gone, swallowed into the console. Everything is internal to the Xbox One S leaving just a single, two-prong AC cord and no clutter. For those with big AV centers or those that desire a clean and uncluttered set-up, the One S makes it a breeze.
Overall, the Xbox One S's design is unique and it almost has a retro vibe. It lacks the ostentatious elements that usually afflict gaming PCs with hard angles and glowing lights. Instead, the One S is subtle, muted, and it reminds me of the work by German industrial designer Dieter Rams. Indeed, less is more.
Image 1 of 12
Motion tracking let-down
Xbox One S and Kinect
Is the absence of any Kinect hardware a negative with the One S? Well, that all depends on your feelings about the 3D camera and microphone array. In 2016, you won't be missing many games that leverage the sidelined technology. You can still add your existing Kinect to the One S, but you need an adapter that Microsoft will give you for free (once you prove you own everything).
While I can understand not including the Kinect and even leaving out any port for it to save space and reduce costs, I think not including any microphone array for voice commands is a wrong decision — especially with the addition of the Cortana voice assistant in the Summer Update . If there is one use for Kinect, it is the voice commands to tell Xbox to turn on, off, pause, play video and jump around to apps and games. Even changing the channel on cable is very easy with 'Hey Cortana, watch Comedy Central'.
Microsoft's "Hey, Cortana" (which replaces "Xbox…command") can be used with a headset and microphone it becomes useless without it. Was adding a microphone array just not technically feasible? Cost prohibitive? I am not sure, but it makes using voice commands on the Xbox One S a hurdle to be crossed and seals the fate of Kinect going forward.
Maybe not the Xbox for you
Xbox One S: Should you upgrade?
The Xbox One S has a lot going for it, but not necessarily for current Xbox One gamers who are looking for something new. The benefits for the One S are really for those who do not own a current-generation gaming console.
If you are a gamer I find it hard to recommend upgrading to the One S. The console is stellar, make no mistake. Everything about it is better than One, but only at the superficial level of design, looks, and some minor functionality. Scaling to 4K sounds impressive, but the experience is virtually the same as it is today on 1080p. HDR gaming could be exciting, but it is unlikely going to be a revolution. It's just something nice to have to go with an expensive TV.
For those who use the Xbox primarily for watching movies with some gaming, the decision is different. If this is the year you want a 4K TV and you already have high-speed Internet, the One S could be the linchpin to getting you to switch. That is how I am using it having upgraded from a previous 55-inch 1080p TV from 2013. With the One S, I now have 4K Netflix, the ability to watch 4K HDR Blu-ray movies, and I even get to try Forza Horizons 3 in HDR later in September.
Consumers who have no immediate plans to get a 4K HDR TV anytime soon would be better to stick with their current Xbox One until later in 2017. Saving space and having a prettier console is admirable, but probably not worth a the investment.
4K, HDR, and a chic design
The Bottom Line: Xbox One S
The Xbox One S as a standalone product is really well done. The design is clean and minimalist, but also modern. The value is huge if you are into 4K Blu-Ray or still using an old Xbox 360. For streaming 4K content, the One S is sufficient, but since most 4K TVs come with Netflix, Amazon, and HBO Now built in it makes streaming on the One S a matter of convenience, not a necessity.
There is also value in owning an Xbox One S with 2 TB of internal storage for $399. Not having to use an external hard drive is a benefit as you do not have to worry about transfer speeds, cost, and using one of three USB ports.
The new Xbox One S controller is also fantastic. The range is improved, build quality is improved, and you get Bluetooth for pairing to a PC for an expanded gaming environment (sadly, the One S itself does not have Bluetooth). But the controller you can buy separately and use on an existing Xbox One setup if you really want just it.
Microsoft already announced their real successor to the Xbox One with Project Scorpio for late 2017. That console will do native 4K gaming and supports virtual reality hardware as well. By contrast, the One S seems like it is all that Microsoft could do with today's technology and still have it be relatively affordable. HDR is extremely new to home theater setups, and Microsoft is already there with the One S.
While the One S does not offer a reason for hardcore gamers to upgrade, it's not supposed to either. It is, however, a product that new gamers or those coming from an Xbox 360 would be proud to own. For those looking for a cost-effective 4K Blu-ray player, just grab the One S and get a free gaming console as a bonus.
The Xbox One S is a outstanding mid-stream release from Microsoft. It adds some excellent bonus features that are really impressive for movie fans, but they are not must-haves for current gamers. What really makes the One S shine though is not one specific feature, but the culmination of many smaller improvements over the original Xbox One.
Pros:
Beautfiful design
4K HDR DVD and streaming
Great value
Many smaller improvements
Cons:
Expensive to get full HDR experience
4K upscale for gaming does little
Not much new for gamers
Need more?
Check out our other articles for more info on the Xbox One Summer Update.
Best 4K HDR TVs for the Xbox One S
Xbox Discussion Forums
Get the Windows Central Newsletter
All the latest news, reviews, and guides for Windows and Xbox diehards.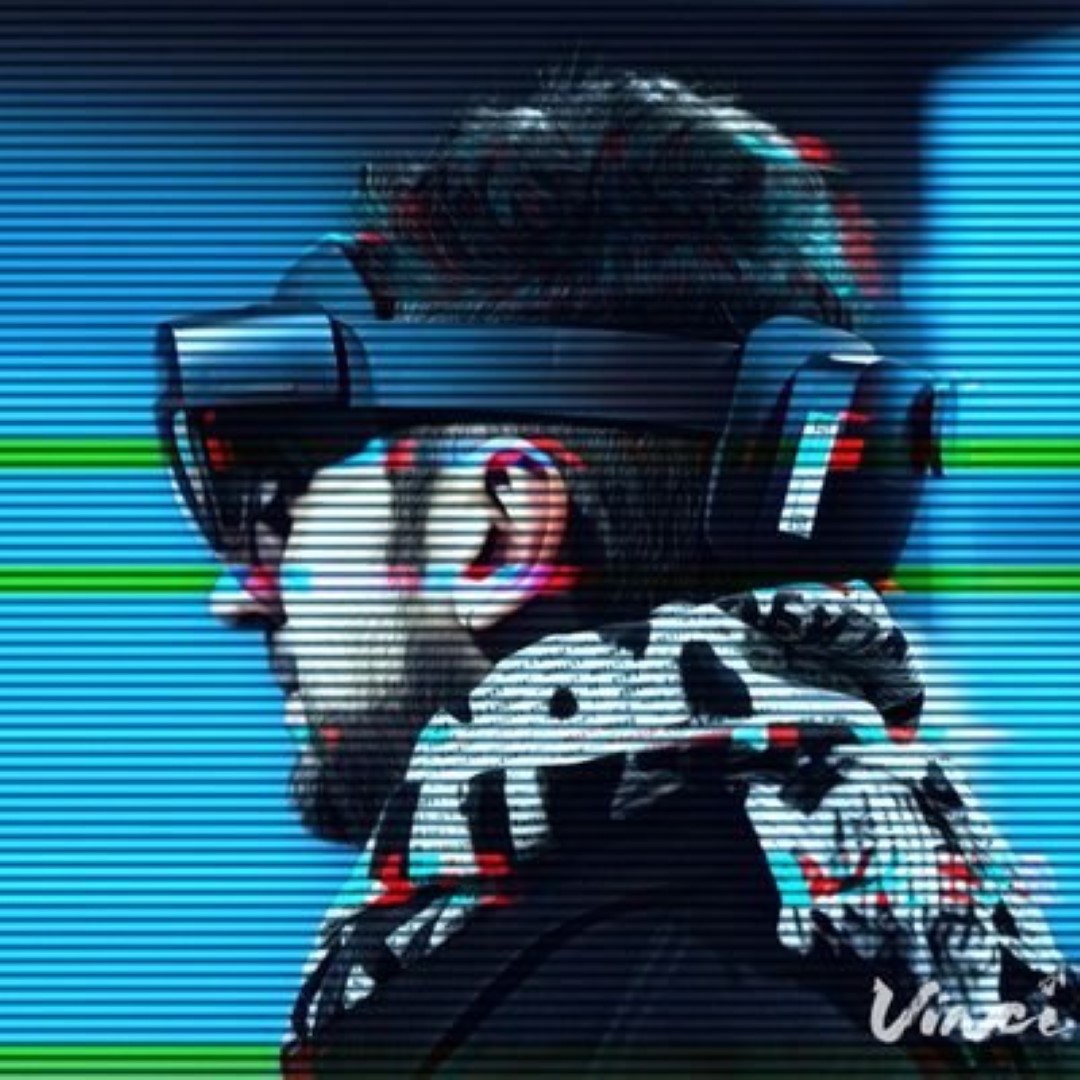 Daniel Rubino is the Editor-in-chief of Windows Central, head reviewer, podcast co-host, and analyst. He has been covering Microsoft since 2007 when this site was called WMExperts (and later Windows Phone Central). His interests include Windows, laptops, next-gen computing, and for some reason, watches. Before all this tech stuff, he worked on a Ph.D. in linguistics, watched people sleep (for medical purposes!), and ran the projectors at movie theaters because it was fun.