GOG walks back decision to sell Taiwanese horror game Devotion
The game hasn't been available to purchase since it was removed from Steam last year.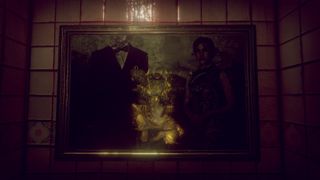 (Image credit: Red Candle Games)
What you need to know
GOG, the PC gaming store, walked back selling Taiwanese horror game Devotion hours after announcing it.
In a tweet, a spokesperson said that it was after "receiging many messages from gamers."
The game has been unavailable to buy almost anywhere after a 2019 controversy involving an easter egg.
Just hours after announcing that it would be selling the impossible-to-find Taiwanese horror game Devotion, PC gaming store GOG stepped back, saying it wouldn't be listing the game in its store.
"Earlier today, it was announced that the game Devotion is coming to GOG. After receiving many messages from gamers, we have decided not to list the game in our store," the tweet read.
Earlier today, it was announced that the game Devotion is coming to GOG. After receiving many messages from gamers, we have decided not to list the game in our store.Earlier today, it was announced that the game Devotion is coming to GOG. After receiving many messages from gamers, we have decided not to list the game in our store.— GOG.COM (@GOGcom) December 16, 2020December 16, 2020
You might not have heard about Devotion, but you might've heard about the controversy surrounding it. The game was released in Feb. 2019 on Steam, seemingly without incident at first. It was also garnering positive reviews from both critics and players. However, just days after release, players discovered an easter egg — a poster of a cursed talisman that read "Xi Jinping Winnie-the-Pooh moron."
Xi Jinping is the president of the People's Republic of China, and a popular internet meme has people comparing him to Winnie the Pooh. The imagery is still used to this day to mock the leader. Considering China's history with censorship, you can see why this might've been perceived as a problem. Taiwan is an independent country (on paper at least. It's not recognized as such by a lot of other nations) but because of its declaring independence from China, it's often viewed poorly by the mainland.
Soon, the Steam page was bombarded with negative reviews from players and it was taken down. The developers wrote that it was removed to do a QA check and wrote the following:
"At the same time we'd like to take this opportunity to ease the heightened pressure in our community resulted from our previous Art Material Incident, our team would also review our game material once again making sure no other unintended materials was inserted in."
The developers later said the poster made it into the game due to a technical issue, calling it a placeholder that wasn't replaced. The co-founder of Red Candle Games said in a Facebook statement that it was a "mistake." iIn June 2019, the studio announced it wouldn't be rereleasing the game.
With all of this history behind the game, GOG's decision to walk back its decision isn't being taken lightly. Many of the responses to the tweet are calling the company cowards or linking to Red Candle Games' other title, Detention, to support them. We've reached out to CD Projekt Red, which owns GOG, for comment.
Currently, the only place you can find Devotion in the U.S. is archived at the Harvard-Yenching Library at Harvard University. There was also a physical release earlier this year, but only in Taiwan.
In the meantime, you can still buy Red Candle Games' other horror title Detention, which is available on Steam, PS4, Nintendo Switch, iOS, and Google Play.
Tragic horror
Taiwanese horror at its finest

Detention is an atmospheric horror game that not only touches upon societal trauma, but it creates a terrifying world steeped in Taiwanese and East Asian culture and art. It's a beautiful game, and definitely worth playing until Devotion becomes available again.
Windows Central Newsletter
Get the best of Windows Central in in your inbox, every day!
Carli is the Gaming Editor and Copy Chief across Windows Central, Android Central, and iMore. Her last name also will remind you of a dinosaur. Follow her on Twitter or email her at carli.velocci@futurenet.com.
Is this another form of censorship?

Wait, it is censorship to choose to not allow something on a PRIVATE platform? You sound like the Orange Whiner right now.

Technically, yes. Censorship can be conducted by private institutions, just as much as it can by Governments or public institutions. I am personally against any form of censorship and although I believe the content that caused the removal is childish and stupid I still don't believe people should be restricted from experiencing it. But I do understand that many people disagree and believe some things should not be accessible at all.

If you believe that "gamers" told them to pull this, you'd be foolish. Nobody agrees with China. But everyone wants Chinese money. So they fall in line.

Just a heads up it's CD Projekt, not CD Projekt Red. Red is their development studio

Taiwan never 'declared independence'. Rather, it claims to be the legitimate government of the whole of China, but effectively only controls the island.
There'd be a massive war if it ever did try to break away fully. If there's one thing Winnie The Pooh hates more than sharing his honey, it's splittist animals trying to leave the woods
Windows Central Newsletter
Thank you for signing up to Windows Central. You will receive a verification email shortly.
There was a problem. Please refresh the page and try again.