Google Location-Based Search hits WinMo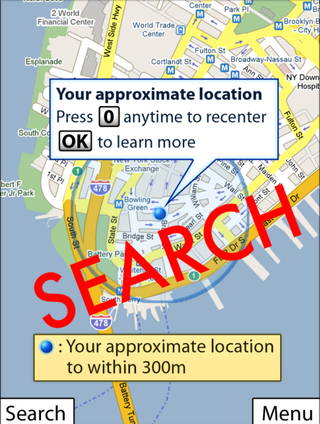 We have to admit that Google is one step ahead of the curve when it comes to mobile applications. They brought us everything from Google Maps, to Google Reader and even Google Search. What good is search if you always have to type in a zip code or grab an address to enter? Google understands our laziness and as Mobile Burn reports, is bringing us automatic localized search capabilities.
From any mobile browser head over to Google.com and below you should see a new
Windows Central Newsletter
Get the best of Windows Central in your inbox, every day!
Not giving me the correct Location on my Sprint Mogul. Wish it worked with GPS. Soon I hope. Would really like Brightkite to utilize this.

Doesn't work on my Samsung SCH-i760

Anyone got it working on 800w?

Hmm, well first of all, I'm surprised there's a Google Gears for WM Standard. But anyway, on my Sprint Q9c (which does have GPS, but just testing this), it's telling me "New York, 10001". My phone number is a New Jersey number, and I'm in Massachusetts, so I'm thinking that's just its default or maybe its that horrible of a guess.

According to Google Maps website, Google Map's primary location method is uses the GPS. It is only when your phone doesn't have GPS, or it isn't active that the My Location feature reverts back to triangulation.

Looks promising, but I'm getting the "Your handset does not seem to be compatible with My Location (beta) feature" when I attempt to launch it.