H1Z1 on PC is still an intense battle royale experience
H1Z1 has been around since 2015 but the game feels fresh as ever thanks to numerous improvements and a new Auto Royale game mode.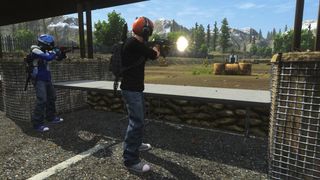 H1Z1 is a game that has been around for what feels like an eternity. The title was originally developed by Sony Online Entertainment, released into early access in 2015. Since then, the game has been split into two separate titles (H1Z1: King of the Kill, H1Z1: Just Survive), received further updates, went free-to-play, and was recently re-launched as simply H1Z1. In this competitive sub-genre, is the game still any good?
Dropping in
Whether you hated or loved the H1Z1 of old, it's an important game since it paved way for PlayerUnknown's Battlegrounds. Brendan Greene actually worked with Daybreak Games on the battle royale game mode. Even after Greene left for PUBG Corp and Bluehole to release PUBG, the gameplay in H1Z1 was still favored by those who wanted fast-paced action. H1Z1 was the big game that attracted hundreds of thousands of players to this new experience.
After three years, the gameplay still holds up today. It's not quite to everyone's tastes, which is reflected in the substantial player drop H1Z1 experienced when PUBG and Fortnite came along, but it's still addictive and rather well refined. It's commendable that the game continues to stand out with its own style, mechanics, and approach to detail. It's a different ball game here with up to 150 players landing on a single map together to battle it out and see who's the best. If you feel like obtaining even harder bragging rights, why not take the 100 players on PUBG and try adding a further 50 for good measure?
The map is also a fantastic place to get some killing done. It's absolutely huge, which allows for that expanded 150 player limit, and has everything a survivor needs to hide in the shadows (and bushes) or go all out in a police vehicle and cause havoc on unsuspecting looters. And Daybreak makes it easier to get stuck in by not focusing too heavily on weapons and looting. You'll not find many mods, nor will you need to invest upwards of 20 minutes in a single location to find that level 3 backpack.
Looting up and spending a lot of time alone with your squad mates isn't a bad thing. In fact, it's one of the good points I like about PUBG — it's just different and that's a testament to Daybreak for keeping its game feeling familiar but unique when compared against rival games. There are a few handy features implemented into H1Z1, including grid selection at the beginning, which allows you to drop down at a specific spot on the map instead of spawning in randomly or having to hop out of a flying vehicle. (Be it a bus-come-balloon or an actual airplane.)
Responsive combat
The controls are responsive and everything feels fluid. There were a few hiccups at points, but overall performance wasn't too bad. It's similar to the latest release of PUBG — you're bound to hit an issue every-so-often but nothing that will stop you coming back for another round. Combat is also really good too, thanks to work on the already rather decent mechanics. It's more similar to PUBG than Fornite but I find the former to offer much better feedback with the blood splats when you actually hit someone. And you will miss many shots in H1Z1, especially at range.
But what happens when you've had enough of H1Z1 and wish to have a little downtime? Why you'll hop into a vehicle with a few other players in the new Auto Royale mode, of course! Think Rocket League, Mario Kart, Destruction Derby, and H1Z1 all placed into a blender. As expected, it's a lot of fun. There are 30 teams of four who are restricted to a single vehicle. There are weapons, ammo and power-ups to collect on the map, and some insane jumps to make. The goal is to take every other vehicle out and be the last crew standing.
When you're not surviving against others, H1Z1 is like a half-baked version of The Sims. There are so many customization options it's ridiculous (in a good way, if you're into this sort of thing). There are different skins for every piece of clothing, weapons, and more. PUBG is slowly adding more content to its optional system that requires you to part with cash but for the time being, there's no matching H1Z1 and it's a pleasant system to use. You can really get your character looking unique on the battlefield, which is easier said than done in PUBG.
You can unlock a lot of stuff in H1Z1 without spending a penny, but it'll require considerable amounts of time.
Still a good battle of the royales
If you left the community long ago for PUBG, you might want to fire H1Z1 up for a few rounds to see what's changed — it may surprise you. Newcomers to the sub-genre should definitely give it a shot as it's a different beast to Fortnite and PUBG. If you weren't a fan of the old mechanics in general and don't like the shooting system, it's going to be difficult to recommend H1Z1 again. Daybreak is working on some pretty neat changes, especially with the new Auto Royale mode, but it's still good ol' H1Z1 and that's a bit like marmite — you'll either love it or hate it.
It's not perfect and there are microtransactions that are interwoven with the experience, but if you can overlook the few issues it does have (like you would in a competitor title) you can have many hours of enjoyment here.
Get the Windows Central Newsletter
All the latest news, reviews, and guides for Windows and Xbox diehards.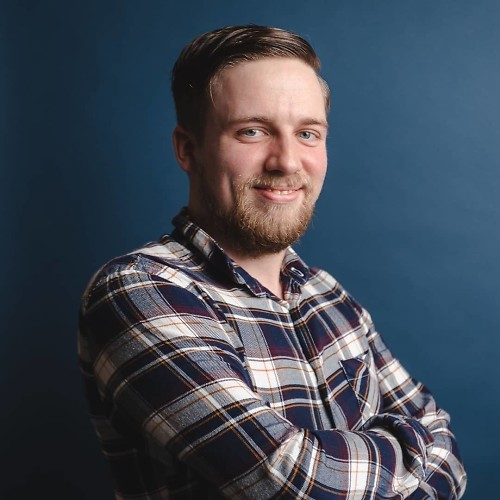 Rich Edmonds was formerly a Senior Editor of PC hardware at Windows Central, covering everything related to PC components and NAS. He's been involved in technology for more than a decade and knows a thing or two about the magic inside a PC chassis. You can follow him on Twitter at @RichEdmonds.