The Halo Channel makes its Windows 8.1 app debut today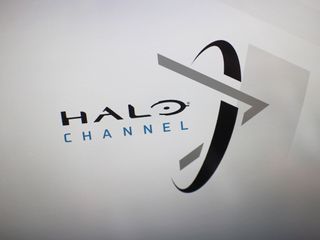 Just a few days after the launch of The Halo Channel app for the Xbox One, Microsoft has now released a version of the app for Windows 8.1 PC owners, allowing them to go deep into the fictional sci-fi game universe that's the cornerstone of Microsoft's gaming division.
Users will be able to find out a ton about the Halo backstory, along with all the games in the series. It also contains acceess to live action features, including the new multi-part Halo: Nightfall. Here's a quick look at its features:
Live and Timely Content – Original programming and entertainment, timely Halo news and live events, eSports, and Twitch integration will keep content fresh and relevant.
Interactive and Sharable – Interact with a personalized viewing experience, social sharing, and a best-in-class video platform.
Rewarding – Unlock exclusive in-game content for upcoming Halo titles by watching original Halo programming and entertainment, participating in interactive polls or trying your hand at trivia.
Multiplatform Access - Sync Windows 8.1 devices to your Xbox One, and use it as a controller or a second screen. Begin your viewing experience on one screen and seamlessly continue it on another.
The app is being launched as a companion of sorts to the new Xbox One game Halo: The Master Chief Collection. Let us know how you feel about both the game and the app in the comments.
Windows Central Newsletter
Get the best of Windows Central in your inbox, every day!
Store link goes to the eBay app....

It may very well be, they may just not have finished the Phone UI yet.

Yeah, really hoping it comes to Windows Phone.

I was wondering that no version for ARM tablets either.

Same its a shame they didn't go with xbv for nightfall

The synchronisation and continuous experience features sound interesting!

yassssssssssss awesome hope it works well enough

Was that the big MS announcement for today? Couldn't be just that mid range phone deal right? Who knows, maybe I got my days mixed up.

I barely found it in the windows store. Microsoft needs to filter out all the crappy third party apps

I searched Halo and it was the second app after Spartan Assault. Not sure how you were going about finding it.

Feels like old times and the app is very handy

Today? Not so. It was in the app store at least as far back as yesterday because that's when I got it :)

I should get around to watching nightfall now that I've got it. Won't be playing the games until my mate comes round (well maybe some multiplayer)

x86, x64 only it seems so no RT :/

I got the app yesterday around 6pm, but its alright. App is eh because I can't watch Halo: Nightfall without Halo:MCC

I do own it. After signing in to my account it still wouldn't let me watch the nightfall series.

I hope. Halo will be on PC T.T

PC people are the power hungry players. They want Halo 4 to push it to 4320p and 120 fps with the latest GTX 980, 4k displays, 16/32 gigs of ram, Overclocked top of the line i7 CPU. Etc~

That's why we choose PC as our gaming platform

Interestingly, that's exactly why I don't choose PC as my gaming platform.

Can y'all look into why there's no ARM version. I bought my Surface 2 for media consumption and this is very much media consumption. I hope this isn't a sign that Microsoft is giving up on RT users

Odd I downloaded it yesterday.

Why on Earth is this not compatible with RT.. I swear, Microsoft should just drop RT entirely if this is going to be the case..

shame theres no support for the surface rt tablets

Stinks... I bought the MCC digital version, and when i try to watch nightfall, it says "Buy Halo" instead of play... This app is damn buggy on both the XB1 and my SP2...