Halo: Reach now free for Xbox 360, Forza Horizon 2 demo for Xbox One goes live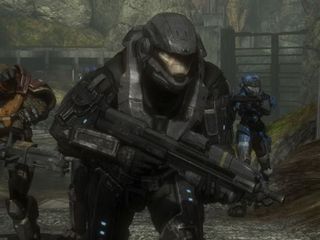 Xbox gamers have some new freebies to check out today as Microsoft is allowing Xbox 360 games with Xbox Live Gold to download the 2010 first person shooter Halo: Reach for free. Also, Xbox One owners can now download and play the demo of the upcoming open world racing game Forza Horizon 2.
The Halo: Reach offer is part of this month's Games for Gold promotion, which allows Xbox 360 owners to download the final Halo game from developer Bungie for the price of absolutely nothing until September 30. Bungie has recently launched their next game franchise, Destiny.
As far as the Xbox One, gamers can now download the demo for Forza Horizon 2 two weeks before the full game is released on September 30. The full version will have over 200 cars to access and drive in the game's version of southern Europe.
Will you be checking out these free games and demos today? Remember, you can use your Xbox One Smartglass app to add Forza Horizon 2 to your queue, so it is ready for you when you get home!
Source: Major Nelson on Twitter, Forza Motorsport on Twitter
Windows Central Newsletter
Get the best of Windows Central in your inbox, every day!
Halo Reach....another solo legendry achievement to kill for...aww mehn

If you have signed up for xbl rewards you can get a $5 credit for marketplace if you play 10hrs this month

Ooh really? Cuz I've been in the rewards program since 2012. I'm sure it'll be part of the punchcards...never really considered that.

Its a new thing now they started @ the beginning of the month you play the gwg game for that part of the month for the amount of time mentioned & if the game thats free during the month has dlc buying will also give you back points. Guess it was part of a relaunch they did on the 5th i Think it was

No worries, it's easy on Legendary. Only the last part of the last level is a pain.

Definitively getting halo:reach when I get home today

Downloading Horizon 2 now, so it's ready when I get home after work.

How can I start the demo download if I'm not at my Xbox? All smartglass says is play on xbox

Search for 'Forza Horizon 2 Demo' and tap 'Get it for free'. Easy peasy.

Tried it on Xbox One smartglass and it only says "play on Xbox", no get it free option.

Download the smartglass beta version and retry.

You'll get a few options for the game. Make sure you tap the one that says "Demo". If it's the right one, you should see 'Get it for free'.

Thanks Daniel (trust you to know). Party time

Make sure you select Forza Horizon 2 Demo.

I did, I'll post a screenshot when I'm home after school. It did the same with the NHL 15 demo.

Just grab it on my SmartGlass :D Will be ready when I get home.

YAAAASSSS My cd has been cracked for a while. Halo: Reach, here I come !

Mine too, the case was responsible for cracking it because it was almost impossible to take out.

So what was the games for gold game for xbox one for september?

Downloading the Forza demo while I'm at work and I'll download Halo after I get home. Remote purchasing is useful.

Reach has a region lock. Well done, MS, thanks!

Already installed and played a couple of races on the demo. I'm not quite sold on the game. The cars drive OK, going off-road is fun, but the braking feels weird. I've gotta take a break for furniture delivery, so more later. I like the game, but not enoguh to buy it without trying out The Crew first. I really hope I get into that beta.

Shit it takes along time to download/install a demo typical turn 10 the last time I transferred to a new hdd it toke a while to install the last platinum hits edition

I cannot dowmload halo: reach, because item isn't available in my region. That *****

You need a VPN at 1 and 80% of downloading.

Recommend one VPN that is FREE that works with Xbox Live. The only one that worked for me was CyberGhost

I googled how to use VPN on xbox, but not working :/

Do you have a laptop? Then you need CyberGhost and Connectify.

Yes, i have a laptop. I try CyberGhost and Connectify after work. I hope it helps me to download halo.

Log in at xbox.com and go to XBOX 360 games section. After that you click to buy Halo Reach, then it will appear "Free", pay with any account and you can download at Xbox :D

I tryed this method, but i must have a credit card for downloading free game, that is bullshit. I do not have credit card. I also tryed cyberghost and connectify, not working, still item isn't available in my region. I am so angry :)

Reach was such a great game. Really enjoyed that one.

Looks like fh2 will be great. One of the starter cars I haven't seen since blur

I wonder if Minecraft will ever be a Games with Gold.

One of the few people who didn't like Reach. I just finished Halo 4 over the weekend, loved every second of it.

Love smartglass should be ready when I get home.

Wtf... Games with gold for Xbox one is a demo?!?! That's stupid demos are free anyway, that's why it's called a demo.

Xbox released the Demo for FH2 the games for Gold this month was a XBLA game

The Demo was so short, I completed it in 30min didnt really do a good job of drawing people into the game. I am still super excited and cant wait till the 30th

The intro is soo amazing I want to download just that INTRO!!!

Demo not working for me? It freezes just after the playground games screen.