Hands-on with Windows 11 build 22557 and all its new features (video)
Check out what's new in the latest Windows 11 preview build!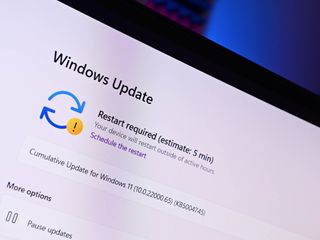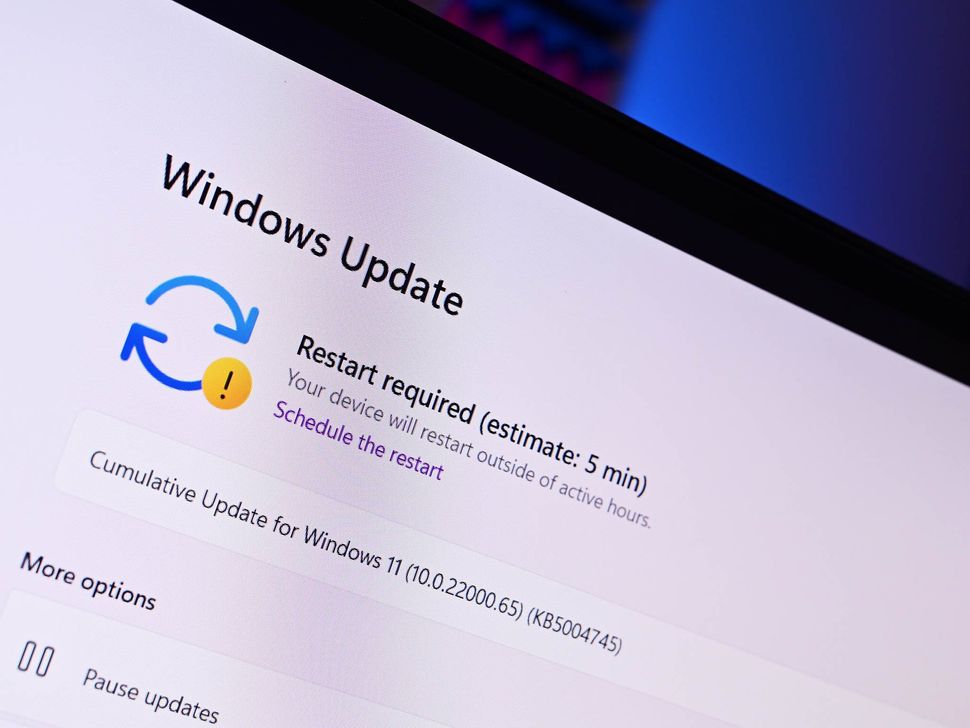 (Image credit: Daniel Rubino / Windows Central)
What you need to know
We go hands-on with the latest Windows 11 build.
It features lots of new things, including app folders in Start, new touch gestures, and more.
This new preview is rolling out now in the Insider Dev Channel.
Microsoft shipped a huge new Windows 11 preview build yesterday with lots of new features and changes, which means it's time we did another build video walkthrough to show you everything that's new on video! There's a lot to like here, including new app folders in Start, drag & drop on the Taskbar, improvements to the Notification Center, new gestures for tablets, and more.
It's all demoed in our latest hands-on video, which is available on YouTube now. Alternatively, you can watch the embedded video above!
The new touch gestures for tablet users should make using Windows 11 with a finger easier than before. You can now swipe up from the very bottom of the screen to access the Start menu, or swipe up from the System Tray area to access Quick Settings. Microsoft has also updated the Notification Center with new behavior that will follow your finger when using touch, rather than playing a preset animation when swiping out from the right.
There's also a new Live Captions feature that will analyse the audio you're playing on your device and attempt to display text subtitles if there's speech it can detect. It's pretty awesome, as it enables any content to have subtitles, even if the content creator didn't provide any.
My favorite feature in this new build is the new app folders. You can finally better organize your Start menu with folders for specific kinds of apps. I've set mine up to have Office all in one folder, which just makes sense. You can create folders by simple dragging one app icon over the other, just like on any other platform in existence. It works well, though I would like to see an option to name the folders down the line.
Overall, this new build is huge, and I suspect some of the features introduced in it will make their way back to the shipping build of Windows 11 before the next major OS release is made available. For now, what are you most excited about in 22557? Let us know in the comments.
Windows Central Newsletter
Get the best of Windows Central in in your inbox, every day!
Zac Bowden is a Senior Editor at Windows Central. Bringing you exclusive coverage into the world of Windows on PCs, tablets, phones, and more. Also an avid collector of rare Microsoft prototype devices! Keep in touch on Twitter: @zacbowden.
The app folders feature is very exciting! And the touch gestures seem quite nice as well. Plus lots of little quality of life improvements.

When this goes to general release, now that there are folders in Start, I think I can move to this on my main work systems. Other changes seem great too. Looks like little reason to stick with 10 at this point. I'll miss the Live Tiles and ability to group and size app icons on Start, but I can live without those (especially with third party widget support and some other improvements to the Widgets bar). Zac, do you have any way of knowing when the features will drop to General Release and which will only come with the next major Widows update, presumably in the fall?

Personally, I'm still holding out hope for some way to size and group apps. I agree that folders in the pinned app list is progress but not ideal for me. Maybe Widgets will one day launch their associated apps and not a website?

Start menu resizing and pinned apps grouping is indeed one of the features are still missing. I also waiting if they will bring back notification badges and Jump List on Start menu. What I'm very doubtful is Widgets on Start menu, at least for a while. I would rather bring Widgets to desktop first. Regarding Widgets, there was some leak mentioning about 3rd-party Widgets that seems to indicated running natively, so I guess Web Widgets are just one of the options to make one. If I was interpreting it correctly. It is just stupid that current Widgets simply opens Edge. Though Entertainment Widget actually opens Microsoft Store, so it is indeed capable of opening an actual native app. Microsoft just chose not to.

Oh yeah, jump lists and badges in the Start menu. That stuff is very basic! I have no clue what's going on with Widgets but I'm hopeful.

Jump Lists on the Start Menu need to return!

It is a huge oversight since Jump List works on All Apps list but not on Pinned apps section of Start menu.

Badges is really the one I'm worried it might not get returned, too few people seem to be submitting feedback about it. Seems like most just remember the whole Live Tiles but forgot that number badges on small Tiles. Can't blame you about the Widgets, very little information what's really up to it. Probably we will hear more on Build conference.

Seems to be stable and People/Map aren't asking to be refreshed in MS Store. We can hope they sorted that out, eh? No offramp from Dev yet.

I added the Amazon Appstore (and an Android app) that installed the Windows Subsystem for Android and despite shutting down the Windows Subsystem for Android it's taking forever to launch regular ARM apps on my Pro X. It's all sluggish.

The subsystem for Android is a real memory pig. Check your utilization as on a low memory system you may be thrashing pages to disk/ssd.

Nah, after I shut down WSA the memory freed up. Then I set WSA to not start automatically and rebooted.
It's still behaving sluggishly...

A good rundown. I like this new focus sessions feature. I use a pomodoro timer (Pomy, which is in the Store) but this might also work for that plus do the Focus toggling for you. I also strongly prefer the old snapping system for many situations (I can't believe that wasn't in W11 before), plus I like the new, third way of window snapping for those more complicated layouts (I don't like having to use a mouse cursor to point to my selection - it'd kill my flow). The little things like grabbing a file, hovering over the app in the taskbar (such that it is), and then dropping the file there is important. I feel bad for anyone using W11 that hasn't had that yet! Comin' along.

The old snapping system has always been there in W11, what do you mean?

That's what the video seems to be saying. I'm not in W11 yet so I don't know.

Zac made a mistake (see my other comment below), plus I think there has just been a misunderstanding. In any case, in terms of window management Windows 11 does not lack anything from 10.

No, that was just my mistake! He didn't say the old snapping system was re-introduced in this build.

He didn't say that, but he did say that something else was new to this build that actually wasn't.

Until they get Windows 11 to do things like folders on the start menu with names and taskbar showing running apps with an option not to group them. I am holding off upgrading. This thing is not complete yet. I want it to be complete, because I think gaming will be better then on Windows 10.

The good news is they have 3 more years (2025) to put back all the stuff they took out, or didn't get done before release. No one is being forced onto Win 11 just yet.

There is a mistake in the video, the only thing that has changed regarding manual resizing of snap layouts is that the acrylic sheet in place of the inactive app now also displays the app's icon. The acrylic sheet itself is not new.

I thought it was an RTM build not a Preview build?

What is it with the eternal "Evaluation copy" watermark down on the right? This OS has been officially released and available for use for several months, but it hasn't been... released yet?

"This build will not be offered to ARM64 PCs. We hope to be able to offer a new build for Insiders on ARM64 PCs soon." It's almost as if Microsoft wants to be behind Apple. Source: https://blogs.windows.com/windows-insider/2022/02/16/announcing-windows-...

Blurred, zoomed text while opening a folder is not nice. Not sure if is something that can be fixed or just limitations of the platform
Windows Central Newsletter
Thank you for signing up to Windows Central. You will receive a verification email shortly.
There was a problem. Please refresh the page and try again.