HERE Maps is working again for current Windows Phone and Windows 10 Mobile users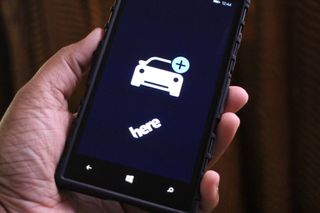 The HERE Maps app is working again for current Windows Phone and Windows 10 Mobile, thanks to a new update. It gets rid of a previous prompt to download a new version of the app that could not be downloaded.
The new version number is 3.10.164.1. However, this update is just for folks who have HERE Maps already installed on their device. The app is still not available to download from the Windows Store, due to a "technical issue" according to a HERE Maps rep. There's still no word on when it will be fixed.
Thanks to everyone for the tips
Download HERE Maps for Windows Phone
Good grief. You'd think they'd get the premier mapping app up and running for the os release. Shoddy. House it reappears soon my 950 is a dud without it.

Microsoft are pushing their own maps app. I am not sure why they would promote this

Because their maps app is simply much worse than HERE. I know what I'm talking, because while I could't use my here maps app i tried to use "maps" by microsoft and well, let's just say it's shit...

Yup HERE maps is far better and faster than the ms maps app.

+1! Add more intuitive too! Kinda that "Ode to WP8" stuff Jason Ward posted yesterday.

HERE Transit is excellent in my city. It's one of the few apps I have that I'd call "indispensible".

It seems like Microsoft is making a fool of us all. They have obvisouly decided to promote cortana and the new Windows map solution which is highly immature and in the current version on windows phone 8.1. cannnot even yet provide driving navigation and no interactive or voice navigation by the way but just only itinerary in a graphical and basic way. Mr Microsoft hey?! it would be nice to have a press release or something from your support telling us to go give up on windows and nokia phones... For goodness' sake for a start Here drive is far from being as good as OVI maps was (i.e. multiple stops navigations while here cannot do it anymore). And it was quite a good guiding system when Here maps isn't the best at all. So I bought my phone for the free off line GPS and now it's gone. So Microsoft go to ****. I had nokia phones for year and I was happy with it. Now you have finished to screw Nokia phones up with poor software, a platform deprived of so many apps Android has, and the quality of what made nokia phones so good its photo camera + GPS is slowly but very surely going bust at this rate. This had to be said loud and clear. Now if you can provide us with an official press release announcing the end of HERE maps, drive etc. that'd be great.

My point was not about which is better. It's about which is been pushed by MS. HERE anyway are focussing their efforts on Android and iOS. So while their app might be better now, it won't get any better on Windows. The Windows map app at least can.

You really think that with their market share of 3 percent (which is just borderline of a statistical error) Microsoft is in a position to "push" something? It looks more like yet another sign of incompetence to me. P.S. And yes, had to hard reset the 925 today because the little POS stopped making and recieving calls and now I am stuck without the ONLY useful app of the platform. Holly cow, how miserable they are.

Well you're lying, I have both apps and the one for Microsoft is better. Here is lacking alot of features, also the layout is old and outdated. Oh and not to mention voice navigation.

i loved here drive. It worked no matter where in the world i was. I admit it got lost a few times in the sourthern atlantic ocean but i enjoyed in N and S America along with northern, central and southern Europe. Losing Here drive means i feel i have no choice but to abandon windows mobile. Frankly that means i will most likely end up abandoning Microsoft as my goto tech company.

Why do you think the new Maps app is so bad? I wonder - are you using Windows 10? I find it to be pretty good for the most part - I really like that they have added street view, and such. I havent had any issues with it. Its not quite as good for businesses and stores, but for directions, navigation, streetview, satelite, 3D cities, etc - it far outpaces HERE imo.

I disagree.
Windows Maps has came a long way and I don't miss Here Drive at all. What does it have that Maps doesn't? Nothing.
As a matter of fact, it had more features now. HERE Drive never had multiple routes.

One of my favourite things Here Maps had was "My Commute" I could look at the tile, it would give me a summary of how long it would take to get home, click the tile it would show me my routes how and if there was congession on any so I could choose the best one. It was fantastic. And this is probably leads to the biggest problem with Windows 10 Maps - it only has a single entry point. You can argue if having so many separate apps was a good thing or not for Here, but if I wanted navigation I just had to tap a tile on my start screen, same for maps, transit and commute. And this lead to more task orientated navigation that I feel is just missing from the Windows 10 Maps app.

It would even do a simple search. Id see the address I want but the list would keep refreshing untill it found something completely random. Sooo glad to have HERE back

Yea here drive is my most used app. I deliver things everywhere and it makes my job alot easier

maybe they would like to retain the last few users..... I feel like MS are pushing me away , no phones no apps not even the promise of something coming. win mo 10 sucks so far. Nothing works and it is supposed to be at RTM.

I was super bummed about not having drive on my 950. I bought Sygic because of the reviews. But I am surprised by how good the built in app is since I last used it.

Did they remove the ability to specify which navigation app is preferred? I can't find it in WM10, and always get directed to maps... Thanks

I can't find a way either, but honestly, I think I like the built in better. It doesn't have lane assist, but it seems to be a much better experience. Sygic will be good for certain situations, but right now I think built in is cleaner.

The Maps app has been awful for me and also is the only map option when asking Cortana for directions while driving; no option to use other maps as default. As an Insider, Ok, but if I had a 950 and couldn't use other maps apps as default, such as any purchased, I'd be BS. My greatest beef with Maps is it takes me the wrong direction, left turn, a mile down a road, then do a u-turn. WTF? This is in the US, where we drive on the right side of the road and a right turn heading directly to a destination is the only sane route.

I haven't used the W10 nav yet, but your experience with it sounds like my experience with Drive. I hope that it improves.

If you use a mapping program such as HERE maps (assuming you are one of the lucky ones who can get it) or Gmaps (name in App store), those link out to all of your navigation apps (whereas MS maps does not).

The built in one for windows 10 mobile does the same job if not better.

Yep.
With all the updates it is better than Here Drive. I use it all day, everyday, all over the US.

Maybe if you live in US. In Finland it is useless. You can't find any stores or restaurants with Microsoft Maps

Yes !!! I was worried that it's oly me and app will never appear for my lumia. :D

Same here.. Big sigh of relief.

Heremap is currently not available. How can u download it?

If you have the WC app on your phone. Read this article from there and under More select Download App. Then the app will be dowloaded from the store. It worked for me. And now I got Here Maps back and it is running great.

And where the F%%% is Here Transit!??? Can MS / Here please fix this! ????

You can't. It's not in the store yet. And update could appear after a while in some regions.

I have the app on my phone, and also the update, which may have installed a few days ago after a hard reset. However, clicking the Download App link takes me to HERE Maps store link that says not available, also no Open button typical with already installed apps.

I note on my Lumia 520 running latest Windows 10 Mobile, HERE Maps is still not available at 09.05pm GMT

That's why iPhone and it's apps hail the mobile world & perfect quality assurance

Dunno about iPhone but quite a few of my friends bought one plus two lately and downloaded here maps without me even recommending it :)

Well, Wirh W10 you do not even need to. Built in Maps already does the job.

It hurts, but he is right..
I'm starting to dislike to hating windows lately after 3 yrs of support to Windows and still waiting for the next big update to fix the issue..

Ah, those famous Apple Maps...

you must have never used apple maps, that was a train wreck. google maps was my main and here maps was a backup cause it was able to store maps offline

True. Offline ability for HERE maps and drive is great, esp if you dont want to spend loads of data while travelling abroad. I used it on my trips to Taiwan and NZealand...

Nice. Too bad we cant get it.

Its currently unavailable... I uninstalled it few days back mistakenly.

You've only 2 options to get it back..
1. Hard Reset
2. Roll Back for W8.1 & Once Again Come back for W10

@John Callaham What about Here Drive? As I recall this one was also not working anymore after an update.

Yess its now available for my BLU WIN HD LTE

Had it installed for some time, still it's not fixed, i'm still getting that 'Download better version' message. i'm on the WM10

It's not only HERE maps, but others like Transit are also missing.

This never happened when HERE maps was a part of Nokia/Microsoft. Are they doing this intentionally to make a statement? I think so.

I get HERE Maps currently not available. Is this a region-specific (non-USA) version?

I'm getting not available message still

We can't download from Store !! Says Not Available

I'm still on WP8.1 and all's well. Lol

I just tried to download the HERE MAP...on to my new 950XL,,,and it says thatis not available?????

Same here. Then I realized I forgot to read the rest of the article... =/ "However, this update is just for folks who have HERE Maps already installed on their device. The app is still not available to download from the Windows Store, due to a "technical issue" according to a HERE Maps rep. There's still no word on when it will be fixed."

If you have the WC app on your phone. Read this article from there and under More select Download App. Then the app will be dowloaded from the store. It worked for me. And now I got Here Maps back and it is running great.

Yes..... Not available for LUMIA640 also

Hi everybody
I got Here Maps working again this morning but there is definitely a problem with the way it is pulling down traffic data, which I assumed would be the same as the Windows Maps app as that is supposed to be powered by Here data.
I have been using the Windows Maps app to plan my driving route to work as I have to decide whether to go on the M25 London orbital or not. I used Here maps this morning having got it working again, as I prefer the interface. When I opened it, somewhat to my surprise it showed very light traffic on my route via the M25. However, I quickly got stuck in traffic. I checked the traffic again just before committing to go onto the M25 and again it showed light traffic but there was actually heavy traffic once I was on the M25.
At this point I opened Windows Maps and looked across my route and it showed different and much more accurate traffic information. My suspicion is that the data coming through to Here maps was lagging and it was therefore reflective of a time earlier in the morning before the traffic built up.
The net effect was that I was unnecessarily late for work, which I can't allow to be repeated. I will be monitoring the accuracy of the two apps over the next week and will then make a decision which to use based on that analysis.
Even if the Here Maps app has slightly better features, I can't use it routinely if it provides inaccurate information.
Has anyone else had this problem since the update?

Not available for the 950 series.

I like the current map on my L950. Works well for me. It's the same recorded voice as here maps and it actually shows what side of the street the address is on. HERE didnt have this.This is great for night driving.

The address side and turn by turn text up top is nice, but I can't get the pleasant female UK voice here in the US. They're round-a-bouts, not rotaries.

I cant download mytube as well, man it's the pain that Apple are scare not to follow the same path with MS by merging both ios and MacOs. Too complicated, and easy to get negative feedbacks, killing their fame. Hope next year, win 10 can take off.

I think again they rolled back ! Same thing i did as you said.

A little topic, but has anyone been having problems with the drag down menu for notifications? Every time I drag down mine I get 100s of notifications from days past and it just keeps going, only way to stop is to drag it back up and ignore your notifications.

Little off topic? That's totally off topic!

The new bing maps preview is so good actually. Even on the web. Now Microsoft just need a good advertisement company which can help Bing get more users.

It's broken again. That was quick.

What about windows 8.1? I've been seeing app needs to be updated for over a few months now.

Not working on my One M8 when I updated. MyLumias are working fine now. Still gives me that fresh map update error now. It's very frustrating not having Here Maps. Please fix, Here!!! So I think they fixed the Lumia specific version when updating on Windows 10 Mobile

To have the Here suite in W10M first downgrade to WP8.1 install all the Here apps you require and than upgrade to the W10M insider program. All will be intact.

True. Not sure if the 950 are also supported on device recovery tool?!

Device Recovery tool supports Windows Phone 10.

Biggest feature missing for me in new Maps app is a driving mode without setting a destination. With HERE, you could load the maps and start driving... it would shift the view to show you roads ahead, follow you as you drive, and display current speed limit. It did that automatically when it detected you started to drive. Built-in Maps does those things only if you've set a destination.

It still has issues. At least for me, it is not able to handle any routes unless "unpaved roads" is selected as an option. This navigation app is in general crap especially since after all this time, it still cannot route you via a different road based on live traffic. This is simply a "me too" app for the platform. MS has done a terrible job adding new features and 3rd Party Navigation apps are no better.

950XL. Here installed from backup but not being able to download. Sorry, Here Drive is no longer available.

I de-installed the app because it was not working , here drive works fine. To be honest here maps is not so detailed. Use now openstreet maps with vectorial map. Even de pads in the woods are on it. Muts more use full then the not so detailed map from nokia.

why can download it say Here Maps currently unavailable i have 10.0-10586.11 version

I have asked Here several times by email if the removal of the windows 10 app is permanent, but they simply don't reply. I figure MS and Here had a falling out, giving windows phone users another reason to leave the platform. All the MS apps are too USA oriented and don't come anywhere close to the alternatives like Here. Apparently it still hasn't dawned on MS that there is a world outside the USA with different needs, sigh........ I'll postpone buying a 950 XL untill I know for sure there is a decent alternative to Here. Bunch of #@&% at MS, this is going to cost them loyal users (again). Will they ever learn?

MS Maps is getting better but text is too small . Navigatin is hard to build . Apple has not been able to make it with spending billions on it . MS should have bought the HERE maps also as a whole package but left the most valuable part of it out . Now spending millions I tried Sygic but HERE is the best that is why I am keeping my 1520

Doesn't work on my 830 unfortunately but the built in map for 10 mobile works just as good.

Can't able to find the bus routes..

It's still broken on my Icon (as is Windows Maps.)

nope still shows not compatible with my device, 950xl

According to Microsoft's training manuals Here Maps won't be coming back to Windows 10: http://www.drwindows.de/content/attachments/137221d1448459704-here_apps....

Better say IF it will be fixed...:/

Ok so to all you high tech smart people (yes geeks), hear it from a very different person, maybe Microsoft or you will care a bit, I'm a stay home mother, I'm 36 have a event decorating business only during summer, after having an iphone I decided to change to the Lumia 928 (Verizon),all I wanted was a better camera, after 2 months and 2 days before Christmas something internally went wrong, well after 16 days and 8 phones , yes 8 phones!!!! later they got it going, well I decided to get a better one (Icon) cause I like the windows format, I even got a surface, the camera was awesome not only for my business but for my family, and everyone in my family will ask me about the phone or to take pics with mine phone for social media, but I also like the HERE app it was way better in my opinion them iphone or android to get me where I need it or have an event, well even know I couldn't get all the app need it on windows I stuck with it, so I was with no phone for 3 weeks just waiting for the 950 on att, finally got it and the app is not available, Seriously Microsoft!!!!!, can they get their s**** together??!!, no wonder why alot of reviews or what some press had said is so bad, as a mother I want to be able to get the best camera out there to capture those great moments of my kids, as a business same I want to get the best and be able to put them on social media which windows have a great camera, well the same as me being able to get to one place without getting lost thanks to this maps crap, every time I ask Cortana it send me to a different state, the guy at the Microsoft store didn't even know what to do, I hardly have seen any advertise about the new phone and the stores don't know much, do they even want to sell anything?, do they just want to keep the same Microsoft costumers?, am i missing something? can anyone here enlighten me?, cause I can just hear everyone I know telling me "we toll you to get an iPhone,they are better"

Damn good rant! Very justified. You should post it On Microsoft's Windows Phone forum.

This why WP is a failure. Even when they convert someone, MS find a way to snatch defeat from the jaws of victory

I only switch to w10 mobile if here drive is available unconditionally from store. I know here drive works well for me. Defenitely I give Microsoft maps an objective try but when I don't like it I want to have here drive available.

Not for me, I am not seeing this update. Click on download from WC app open Store and HERE app page but only I can Open app not update.

I'll miss you here maps we were friends since the nokia n95

App is no longer available. That's what it says for me anyway.

If youve had it before, do a hard reset and reload all apps from scratch. If you have not had it before, then you wait like the rest of us not ready to do that hard reset and reload all our maps, music, apps, etc.

Not working for me yet. 1520 10 mobile, latest build.

Can I get you kind folks to stop blaming Microsoft for this app not working? Talk to Nokia about it...

What has Nokia to do with win10? This does not work in win 10. Win 8 and 7have no problem downloading from store.

This is Nokia's app and the onus is on them to update the app to work on Win10. Because it works on Win8 has nothing to do with it...

I'm sorry but I don't care I want here maps in the store if Microsoft are trying to play stupid games I'm just going to use gmaps or something else. Windows Maps doesn't quite match to HERE Maps. No word on HERE Transit though

In WP7, 8, 8.1 era, HERE is the best things to have on lumia, I show friends how cool HERE DRIVE are, until one day they start a journey to another platform. Now I don't have anything anymore to show friends how good windows phone are. Well, windows maps app on W10M is just as good as HERE, I prefer using it.

Nokia has sold HERE to a bunch of German Car companies. Not much MS or Nokia can do about it now.....

And that my be the only good thing in all of this, Mercedes needed better maps, at least in the USA.

I'm still on 8.1, but have noticed that the traffic data hasn't been accurate for a while. I have to go to back to Waze for traffic ( surprised that Waze is still working though).

Urgh. Why is it that I click reply to a specific comment (on the app) and it still sticks my reply at the bottom of the page.

it still doesnt let me download the here maps or here drive+.... i just bought lumia 950 today and im excited

I bought my 950 XL 2 days ago... forget Here... not on the store... I went to my account and tried to reinstalled from there and nothing! Also, no more "double tap to awake the phone"... I didn't try Maps yet but I loved Here Maps, Here Drive + on my 930... Usually I would download the offline map for the country I was going (last week The Netherlands) and the offline map gave me every direction, if I need a route from the hotel to a restaurant in 20 secs it was there... I even used it to see if the taxi driver was trying to rip me off!! But I love my 950 XL and I hope MS quickly fixes some mistakes. And I saw people complain about the battery... No issues there, as good or even better then the 930... and it charges very fast!

Yeah.....if it could stop randomly crashing, that'd be great.

there is no more here maps for windows phone

Who makes these decisons at Microsoft? Seriously Who?????????????? Not having here maps by default? Are they really that stupid?
Windows Central Newsletter
Get the best of Windows Central in in your inbox, every day!
Thank you for signing up to Windows Central. You will receive a verification email shortly.
There was a problem. Please refresh the page and try again.