Hipstamatic CEO talks about Oggl plans and support for Windows Phone 8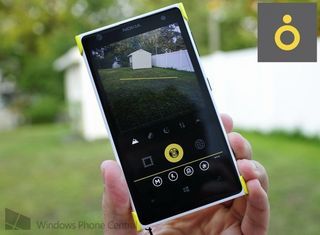 Hipstamatic is planning to bring photos back with a comeback this year. Instagram, 500px and other competitors are attempting to barge through and own as much of the mobile market as possible when it comes to photography. So what's on the cards for Hipstamatic? CEO Lucas Buick spoke to The Next Web, discussing plans as well as to talk about why the company is backing Windows Phone 8.
The result is Oggl, which is available on multiple platforms, including Windows Phone. The apps were recently updated (only yesterday) with numerous fixes and improvements. Sporting numerous filters, Oggl really enables you to go wild with photography on the go. It also makes sense for Hipstamatic to be on the platform with Nokia advancing its optics. With the best cameraphone around today, why wouldn't you want to be involved?
Nokia has been knocking balls out the park with numerous partnerships and deals signed with developers and companies to get apps and services on Windows Phone. The manufacturer knows it has to get content available for consumers to want to switch. It's interesting to note that Hipstamatic were in talks with Microsoft previously, but weren't interested in Windows Phone at the time.
The full article over on The Next Web is well worth the read. Going into all the little details like what's with the name "Oggl"? Wait, you actually want to know? Buick explains: "Early on we started focusing in on the trademark look of Hipstamatic, which is the icon; it's a lens with a yellow dot above it. Design wise, we wanted to flatten it out and go post modern with it, and we abstracted that out and it became an O. So we just started focusing in on names that started with O." Nothing too exciting, right?
Alas, rock on over and check out the full interview. Both apps are available for free and include a 60 day trial of all the "gear". You can download Oggl for all Windows Phone 8 devices from the store, but if you own a Nokia Lumia 1020, you'll be able to take advantage of Oggl Pro.
Source: The Next Web
Rich Edmonds is Senior Editor of PC hardware at Windows Central, covering everything related to PC components and NAS. He's been involved in technology for more than a decade and knows a thing or two about the magic inside a PC chassis. You can follow him over on Twitter at @RichEdmonds.
Lumia Lumia? Seems that got repeated at the end of the article.

Just wonder... what if they support 512MB devices...

Eeeck. Let them focus on getting it to run well on high end devices like the 92x and 1020 series. On my Lumia 925 it's been a hit and miss experience from the start. I really want them to do well and they get better with each update. But before they even think about 512MB devices they need to iron out issues in the hardware that can "handle it'.

The "hit and miss experience" is why I haven't downloaded this so far. It doesn't offer anything that other apps don't offer anyways (except proprietary filters maybe (and uploading to their network??), which I can live without).

I think then this line should be rewritten in the articlee "You can download Oggl for all Windows Phone 8 devices from the store,". dont u think? :)

You can't download Oggl for the NL1020, only Oggl Pro.

well my L720 still refuses to download, I guess marketplace specific issue if OGGL is available for 512mb ram devices already

But if you own Nokia Lumia 1020**** (end of the article)

I hadn't downloaded Oggl so far, but seeing that the company is committed to WP, I'm going to install it now.

Não está faltando o suporte para 512MB RAM?

Rich, the source link seems to be broken. It takes you to the wpcentral article instead of the Next Web article

Interesting I argued with them about it Today, why not releasing for 512mb devices. Here their answer. Hipstamatic LLC Aug 29, 2013 01:54PM EDT Hipstamatic Agent Hey there!
Thanks for your note. I double checked with our lead developer on this one.
The current requirement for RAM is due to the image processing we're using. We're working to optimize it and might be able to offer the app to lower RAM devices in the future. However, currently, we're only able to offer it for devices with at least 1 Gig of RAM.
I know that's not the answer you were hoping for, but hopefully that information helps?
Cheers!
Allan

The recent update is worst with some issues. Hope can fix soon. I like oggl!
1. Library photos disappeared.
2. Live tiles photo not appearing

pattayo_ib,
Library photos disappering is fixed in the latest version. I have to reinstall Oggl to get the issue fixed, just updating wont solve it. The pain of uninstalling and installing is you have to install all the lens and films again.
Regards,
Sony
Windows Central Newsletter
Thank you for signing up to Windows Central. You will receive a verification email shortly.
There was a problem. Please refresh the page and try again.