Hipstamatic updates both Oggl and Oggl Pro, improves sharing and more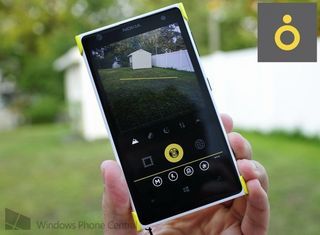 Hipstamatic's Oggl and Oggl Pro have been highly anticipated apps since their announcement in May. However, when they launched a month ago both apps received mixed reviews. You wanted to love them and use them, but performance issues hampered that desire. Since then both apps have been receiving fairly regular updates to address the shortcomings. Let's see what's new in the latest update for both Oggl and Oggl Pro.
Head to the Store and you'll see the apps sitting at version 1.0.8.106. What do you get after installing or updating?
Further fixes for user specific content handling
New improved registration & log in flow
Improved settings handling for social channels
Progress indicator in library for when images are processed.
Improved backstack flow for sharing.
The last update that came out about a week ago improved the start up speed of the app. This latest update makes taking pictures itself feel faster. When you snap a picture the image is added to your library. If you go to your image library before the app has had time to process the image (add filters) it will now show a cool progress indicator/animation letting you know the picture is processing. It's a small touch, but nice overall. We also logged ourselves out of the app to check out the improved regristration and log in flow. We couldn't exactly remember how it was before, but didn't have any issues putting our account info in and accessing Oggl.
We really want to see this app take off. Hopefully with continued support and updates it will get there sooner than later. And technically, this app is the only official way to get photos to Instagram if you think about it. Keep them updates coming Hipstamatic.
Both apps are free for Windows Phone users and include a 60 day trial of all the "gear". You can grab Oggl for all Windows Phone 8 devices in the Store. Oggl Pro is only available for folks with a Nokia Lumia 1020, get it in the Store. Otherwise QR codes below or swipe to the right in our app.
Get the Windows Central Newsletter
All the latest news, reviews, and guides for Windows and Xbox diehards.