Travel the world? HTC's 8X Windows Phone may be your choice. Here's why.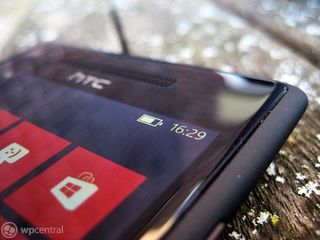 A few days ago we ran a story about Verizon HTC 8X being able to work on both AT&T and T-Mobile networks. Now another test carried out recently has showed the Chinese version of 8X shares the same feature.
The test was performed on a HTC 8X customized for China Telecom (CDMA carrier). The handset worked like a charm when switched to China Unicom (WCDMA carrier) using a different SIM card, on HSPA mode instead of the slow GPRS, as shown in the picture below...
The experiment also revealed that the Windows Phone also works on a GSM network. The screenshot below shows the same 8X working perfectly on China Mobile's EDGE network.
However, China Mobile's absurd TD-SCDMA network wasn't tested for compatibility. Even if that doesn't work (quite likely), being compatible with both WCDMA and CDMA is a great advantage already. I think this could be a global feature for the HTC 8X.
Here is an internal document with detailed network compatibility and frequencies of HTC 8X for all three Chinese carriers:
8X for China Unicom: WCDMA 2100/900 MHz / HSDPA 21Mbps, HSUPA 5.76Mbps, GSM/GRPS/EDGE 850/900/1800/1900 MHz
8X for China Telecom: CDMA2000 800/1900 MHz 1X/EVDO Rev. A DL 3.1Mbps, UL 1.8Mbps, WCDMA 2100/900MHz / HSDPA 14.4 Mbps, HSUPA 5.76 Mbps, GSM/GRPS/EDGE 850/900/1800/1900 MHz
8X for China Mobile: TD-SCDMA 1900/2000 MHz, DL 2.8Mbps, UL 2.2Mbps, GSM/GPRS/EDGE 900/1800/1900MHz
It's not clear why the version for China Telecom is particularly versatile, while the other two versions are restricted. In the background there's another sheet with network details for HTC 8S (Chinese versions). Half of it is covered, but from the length of text, it looks like China Telecom isn't getting the extraordinary network compatibility it has on 8X.
If you have done similar tests the 8X in your country, let us know how it goes in the comment field.
Source: WPDang
Get the Windows Central Newsletter
All the latest news, reviews, and guides for Windows and Xbox diehards.