HTC Fuze and Official Specs and Image Get Out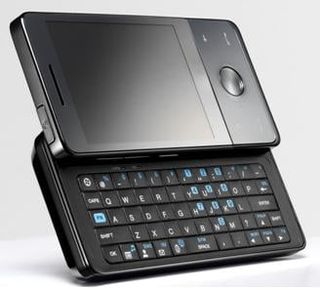 The HTC Wiki has an official wiki and an official image of the AT&T Fuze, aka the US, GSM version of the Touch Pro. Specs are right in line with what we've been talking about:
WM 6.1 Pro
Qualcomm 7201a, 528MHz Processor
2.8", 640x480 Touchscreen
Slide-out keyboard has a Start and OK button (yes, it matters)
850/1900/2100 3G bands, Quad-Band EDGE
WiFi, Bluetooth, GPS
3.1mp camera
1340 mAh battery which can get you up to 8 hours (really?) of talk time under ideal conditions (read: EDGE and nothing else going on)
The included software looks pretty decent as well: Opera Mobile 9.5, TouchFlo 3D, Remote Desktop, WorldCard, JetCet Print, Sprite Backup, Video Share, and Push to Talk.
We've already heard that the price should be $299 after contract, so all we need now is a release date.
[via Tilt Mobility]
Windows Central Newsletter
Get the best of Windows Central in your inbox, every day!
Yup thats the key question,,,,,,,, when this gunna hit att????? Before my trial with the pro runs out :confused: :cool:

I'm sooo ready for this phone. I hope that late October release date was for real. I'm getting this bad boy day 1 for sure. I'm on my second 8525 (got the first one warranty swapped for a bad speaker), and I'm about tired of it. I want some fresh new hotness!
What is this 'remote desktop' feature all about? I haven't heard of that yet.

Release still rumored for October 23 from the leaked document. Haven't seen anything more concrete than that yet. Please ATT don't make it any later. My 8525 just died as well and am already sick of the WM standard interface of the blackjack i607 i am using temporarily till this comes out.