HTC Promises Software Fix for Video Issues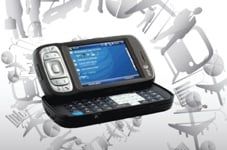 It turns out that the email we reported on last week by HTC CEO Peter Chou was, in fact, accurate. HTC does indeed have a fix they're currently testing for beleaguered video lovers with HTC devices.
Brighthand is reporting that HTC has released a statement confirming that they have a software fix that "dramatically" improves performance, one they hope to release soon.
The fix isn't a video driver - that would, as we gathered from our insider Q&A, be a massive undertaking involving (we suspect) nearly as much work as just flat-out making a new device. It's not ideal (as HTCClassAction.org fully explains), but maybe it's enough to tide us over. Maybe?
Here's the statement:
After the break (because we somehow managed to not post it when Engadget originally reported it back on January 25th), HTC's original, official statement on the issue.
I for one accept HTC's promise and plans. The lack of an optimized video driver isn't really the issue. The issue is poor graphics performance on a device that is advertised video capabilities.
I work in consumer electronics and have spent part of my career testing video drivers and software updates. I agree that it's a major undertaking to suddenly roll new video drivers in to the HTC Roms and have them be relatively bug free.
The issue is that the AT&T Tilt has PATHETIC graphics performance. I believe that the performance could have been better on other devices, but it wasn't until the Tilt that it became so bad that it was obvious. Web page scrolling alone is slow on the redraw and has worse performance than less-capable devices. It's actually quite ridiculous that just scrolling a web page isn't smooth. Video playback leaves something to be desired, but even simple scrolling and redrawing is poor.
Any effort to optimize the graphics performance should bring the Tilt up to par, provided they did identify the performance bottlenecks.
So I don't think we should care about the ATI drivers. Just a fix for the obvious issues.
I commend HTC for taking the effort they did and standing behind their product, to actually deliver what was advertised.
I for one will be happy if they do what they think they can do.

QUALCOMM Incorporated (NASDAQ:QCOM) has begun sampling the dual-CPU MSM7500 (Convergence Platform single-chip solution, enabling the first generation of converged devices that combine popular consumer electronics with the advanced power of CDMA2000 1xEV-DO Revision A networks. QUALCOMM's MSM7500 chipset will transform the wireless device into the ultimate personal multimedia experience, enabling devices from high-end PDAs and Smartphones to cost-effective wireless computers to portable video players, music centers, gaming consoles and more. With the processing capacity to match the high data-speed capabilities of Rev. A networks, the MSM7500 chipset creates new markets for the world's most popular consumer devices --including an 8.0 megapixel digital camera, camcorder-like video recorder, VGA resolution gaming, support for major audio and video formats, plus a dedicated applications processor to support the BREW solution and third- party operating systems -- with an integrated single-chipset solution.
"The MSM7500 chipset brings the industry's best personal media experience to wireless, enabling faster, widespread adoption of the high data-rate services that operators and consumers want," said Dr. Sanjay K. Jha, president of QUALCOMM CDMA Technologies. "By addressing historical performance issues -- power, display, speed, form-factor, network support and multimedia functionality -- the integrated architecture of the MSM7500 chipset provides OEMs with a solution that does not require separate chips or processors to deliver the next evolution in high-end multimedia."
The MSM7500 chipset boasts a power-efficient design with a dual-CPU architecture that integrates an ARM11 applications processor and an ARM9 modem processor to deliver the processing power required to run on-demand multimedia content over high-speed Rev. A networks. The MSM7500 chipset will:
* Deliver high-end multimedia with the integrated Launchpad suite and BREW support
* Support high-resolution VGA displays and TV-out to turn wireless handsets into personal media players and leverage the viewing experience of television monitors
* Provide a high-end gaming experience with an embedded ATI 3D graphics engine that further improves the user experience with 3D user interfaces
* Expand the Smartphone market with support for Linux and other third-party operating systems
* Provide support for wireless peripherals such as WiFi, Bluetooth, QUALCOMM's FLO solution, as well as popular broadcast standards
The MSM7500 chipset supports QUALCOMM's Launchpad suite of advanced multimedia, connectivity, position location, user interface and removable storage functionality, and QUALCOMM's BREW solution, which enables the download and monetization of advanced applications and content, allowing operators and OEMs to differentiate their products and services and increase revenues. QUALCOMM's chipsets are also compatible with the Java runtime environment (J2ME) which can be built entirely on the chipset as an extension to the BREW client.
QUALCOMM Incorporated develops and delivers digital wireless communications products and services based on the company's CDMA digital technology. Headquartered in San Diego, Calif., QUALCOMM is included in the S&P 500 Index and is a 2005 FORTUNE 500 company traded on The Nasdaq Stock Market under the ticker symbol QCOM.
QUALCOMM Incorporated can be found on the World Wide Web at http://www.qualcomm.com/
For more information, call 858/845-7571.
Original Source here
Windows Central Newsletter
Get the best of Windows Central in in your inbox, every day!
Thank you for signing up to Windows Central. You will receive a verification email shortly.
There was a problem. Please refresh the page and try again.