HTC shipped Mango ROMs leak on XDA including Verizon Trophy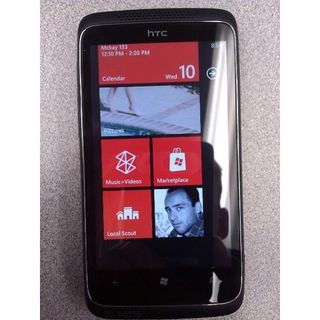 We covered the unbranded Mozart Mango ROM the other day and now like dominoes, the rest are here too--well most of them. Yes folks, leaked "final" builds of Mango updates for numerous HTC devices are now available for your unauthorized usage, meaning you are taking matters into your own hands.
What these ROMs (7720.68) offer over the RTM build is of course updated radios, some HTC customizations, presumably specific APIs for things like the compass and other unique tweaks to improve the Mango experience. So here's what's available:
7 Pro - RUU_Gold_S_HTC_Europe_3.02.401.01_Radio_5.69.09.29 a_22.50.50.21_Signed_GOLD_RELEASE.exe
Mozart - RUU_Mozart_S_HTC_Europe_4.06.401.00_5.69.09_RELEAS E.exe
Mozart - RUU_Mozart_S_HTC_RUS_4.06.411.00_5.69.09_RELEASE.exe
HD7 - RUU_Schubert_S_HTC_Europe_4.05.401.02_Radio_5.69.0 9.29a_22.50.50.21_Signed_SCHUBERT_RELEASE.exe
Trophy - RUU_Spark_S_HTC_Europe_4.06.401.00_5.69.09_RELEASE .exe
Trophy - RUU_Spark_W_S_VERIZON_WWE_2.01.605.04_2K_new_parti tion_RELEASE.exe
Most of those are Europe-only ROMs, so take heed but look at that last one--yup, for once Verizon HTC Trophy (review) users get something early! Head on over to XDA for all the goodness.
Daniel Rubino is the Editor-in-chief of Windows Central, head reviewer, podcast co-host, and analyst. He has been here covering Microsoft since 2007 when this site was called WMExperts (and later Windows Phone Central). His interests include Windows, Microsoft Surface, laptops, next-gen computing, and for some reason, watches. Before all this tech stuff, he worked on a Ph.D. in linguistics and ran the projectors at movie theaters, which has done absolutely nothing for his career.
Part of me wants to jump on that Trophy ROM right this instant, and part of me wants to wait for the official rollout.If I had a better idea of whether or not this means Verizon was actually planning in releasing it soon (as in the next couple weeks and not waste 2 months testing it) it would make the decision easier.

I don't think it will be in testing long. I've been using Mango Beta 2 since it was first released. And I can't say truthfully. I haven't found one bug.

While there may not be a bug that's apparent within Mango, Verizon basically declared their attitude on the platform from the rooftops with how long they took to finally release the phone and how long we had heard that it was in testing.

Me too. I am thinking of getting a second unlocked phone so I can test out the new mango changes. But I'm debating that too. I hope they are not so slow this time around. I really like my HTC Trophy and I know I'll love the mango update.

I feel the exact same way. Man.....decisions....decisions.

*Crosses fingers for Visual Voicemail on the Verizon Trophy*

Visual Voicemail was already confirmed for Mango...if they leave it out of the Verizon Trophy, I'll be really puzzled... o_O

I have GoVoice Free and use google voice as my visual voicemail. I think it works fretty well. I like it better than carrier voice mail because i can access it online very easily.

This has nothing to do with what they are asking about. GoVoice works good for Google Voice, nothing to do with carrier voicemail.It is carrier dependant and it is bulit into Mango, so time will tell.

I have a Zune HD and the thing I like about Microsoft is that when they roll out an update to the software, it goes out to every device, regardless if you have an HD or regular Zune. Wouldn't that be the same with our phones?

Seriously, why is LG never in the leaking game?

Has to do with the structure of HTC's FTP servers, location (Taiwan, China) and leaks in the OEM/carrier system. LG and Samsung are less prolific and have a harder system to "snoop".

I know. Only 2 DZ's have leaked for the Quantum and both are old (launch & nodo). Samsung seems to be leaking more and more these days. I do know that HTC is the leakest, and has been for a long time.It'd just be nice.

You have to be kidding me! Samsung Focus only got its ROM a few months ago and it's a 7008 ROM. It doesn't even have a NoDo ROM.

The big red bold letters on the XDA page scared me away... so I'll wait for the official Rollout on my HD7 >_

Bold red letters are only if you used DFT's HSPL for custom ROM flashing.

looks like the mango rollout will begin at any moment now.

I wouldn't mind following the instructions to upgrade to mango but what I care about the most is keeping my hd7 unlocked (even if some of the homebrew apps don't fully work in mango).

Please leak the Arrive ROM!

I've just flashed this rom, working like a charm. plus if your device is spl locked but you have a goldcard, you can flash it without a problem.

I can't connect to my Trophy via my PC to flash it. Can't work out what I'm doing wrong...

put your phone into bootloader by turning it off and holding your volume down and hold down the power as well. Once in bootloader plug into pc let drivers install. Run RUU an done.

Thanks for the response. I'm getting closer, but now it says it;s the wrong version. I have the HTC Trophy on Vodafone running the RTM Mango build. Do I need to do something different?

turn your device off. Hold down volume down and power button until your device goes into bootloader. PLug into PC via usb,let Windows install drivers. Run RUU and walla. (may need to turn off anti-virus) but works like a charm on the HTC trophy and battery life is much improved from the 7712 beta.

You're the man, Dave - thanks

I'm a fairly technically savvy user, but new to manually flashing my WP7. I seem to remember something about backing up your current configuration first in case you need to roll it back to receive future updates. Can you clarify whether that's necessary to do first, and if so, how? Thanks!

I'm running the 7720 RTM just fine, so I think I'll just wait till it hits the Verizon airwaves. At least until Monday after my test...then I may just load this up. :P

So if we do the RUU (thanks for the instructions on getting into the bootloader) update and there is some other kind of update later it would go without any issues.

Right, this is an official rom. any future updates will not be a problem. It is what the trophy will ship with once mango is release by verizon.

Many people have reported that the Verizon rom works great.Heads up for anyone who installs this or any version. It will nuke your phone (AKA hard reset) As it does this, if you are unlocked or used the CustClear.provxml method for unlimited sideload, Not sure if these are even possable.Just a FYI

Installed this on my HTC Trophy on Verizon. It runs great, but I have lost any 3g connection. Anyone know how to fix this?

I just upgraded my HTC Trophy on Verizon today, no issues at all. I had to tell my Win7 computer to find the drivers and d/l them. Once that was done it installed quickly and all set.Now I have 3G and everything seems fine (need to read up on the new features etc), but where is visual voicemail? Is this something that isn't in the Verizon final version, is it dependent on Verizon turning it on carrier side? If so then we will have to wait until they actually start releasing the update to get that feature which sucks.

Well, to start you need to enable Visual Voicemail through Verizon. It's a feature, a $2.99 a month feature (most carriers offer it for free, gota love verizon. You can call the up, tell them that your interested in the feature and they should just enable it on their account. Your phone might need a reboot before it showing up but, Not sure.It is also carrer dependant too, Verizon might not enable the feature on the device but, you wont know that for sure till Verizon officialy releases this.

Successfully applied this to my Verizon HTC Trophy. Everything is in working order and I've run into no errors yet. There's a noticeable increase in performance and I'm loving the faster, integrated Facebook integration. Some things I'm still yearning for are notification LED's for missed emails and texts (still only lights up for missed calls) and visual voicemail which is apparently MIA.

Verizon won't enable this until it is officially released. When I got my Trophy, they removed my visual voicemail (since it won't run on the pre-mango). I have not heard though if Verizon will actually release that again or not. The Windows Mobile app that verizon created was a major pain and caused my phone all kinds of problems.

RTM 7720 build seems to greatly improve battery life on my htc hd7 and of course it seems to run faster and smoother. So far it's been a good decision to upgrade. And I was already on 7712 before that. Anybody with similar results???
Windows Central Newsletter
Thank you for signing up to Windows Central. You will receive a verification email shortly.
There was a problem. Please refresh the page and try again.