HTC Vive Wireless Adapter vs. TPCast Wireless Adapter: Which should you buy?
We don't just limit ourselves to laptops and PCs at Windows Central; we also delve into the world of VR, which includes Windows Mixed Reality, Oculus Rift, and HTC Vive. If you're interested in a wireless adapter for the latter headset, we can help.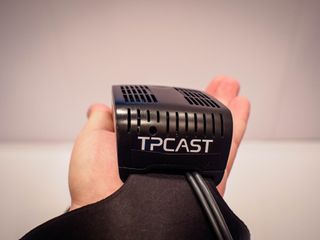 HTC Vive Wireless Adapter
Official adapter

This official adapter from HTC delivers a wireless experience that's indistinguishable from a wired one … save for the lack of cables. If you don't have an extra PCIe slot in your PC, though, it might not work.
For
Uses a 60GHz wireless signal
Works with both Vive and Vive Pro
Works with Deluxe Audio Strap
Supports up to a 20 square foot play area
"Near-zero" latency
Against
Requires a free PCIe slot in your PC
Vive Pro requires extra adapter
Third-party option

The TPCast wireless adapter has been around for awhile now, and it's proven to provide quality wireless VR. If you have the standard Vive (it doesn't work with Pro) and don't have an extra PCIe slot in your PC, this is a good option.
For
Uses a 60GHz wireless signal
Less than 2ms latency
Up to five hours battery life
Supports up to a 16 square foot play area
Against
Does not work with Vive Pro
Vive camera does not work
Extra router required during setup
Tech specs
Swipe to scroll horizontally
| Header Cell - Column 0 | Vive Wireless Adapter | TPCast Wireless Adapter |
| --- | --- | --- |
| Play area | 20 feet x 20 feet | 16 feet x 16 feet |
| Signal | 60GHz | 60GHz |
| Battery | Up to 2.5 hours | Up to 5 hours |
| Latency | "Near-zero" | Less than 2 ms |
| Weight | 4.55 ounces (129 grams) | 3.17 ounces (90 grams) |
Setup
Both of these products advertise a certain simplicity when it comes to setup, but there are some extra steps that generally get glossed over. In the case of the new official Vive adapter, you must have an extra PCIe 1x slot in your PC for an Intel WiGig card, which gets connected via coax cable to an antenna. That antenna can be mounted or can sit near your PC, as long as it has a view of your headset and attached wireless receiver.
The biggest issue here is having an extra PCIe slot in your PC. Those who do not will have to get creative, whether with something like an M.2 to PCIe adapter card or external bay. There's not yet any confirmation that anything other than a standard PCIe slot will work with the WiGig card, so if you're stuck with a workaround only, I'd wait until there is confirmation that other methods work.
The TPCast wireless adapter does not require a PCIe slot and instead uses a separate, standalone router to handle transmission between PC and headset. Yes, you have to set up and configure another router, but at least those using a laptop for VR (without space for a PCIe card) can use TPCast as long as they have an HDMI port. For best results, an Ethernet connection is also recommended between PC and TPCast router.
Both systems involve a lightweight receiver that easily mounts onto the top of the headset, plus a battery pack that can clip onto your belt (there are also some nifty 3D printed options for adding the TPCast battery to the back of the Vive headset). Likewise, both systems require extra installed software on the VR PC for final setup and configuration.
VR experience
When it comes to actually using these wireless adapters, we know that TPCast offers latency lower than 2ms, which translates to a VR experience that's essentially indistinguishable from one with a wired connection. Sure, there are signal drops and some hiccups to be expected — wireless bands see a lot of interference — but overall the payoff of having no tether outweighs any occasional performance issues.
TPCast's battery gets about five hours of life from a single charge, and you can buy extra batteries and hot-swap them out while on the go. That's a lot of time spent within VR, and if you have two batteries, you'll be able to charge one while using the other. This is especially handy if you're hosting a few people for a night of VR. As for range, you should be able to use the TPCast adapter in a VR space up to about 16 square feet. Unfortunately, the camera on your Vive will not work with the TPCast adapter, though a recent update has added microphone support.
The HTC Vive Wireless Adapter has yet to be widely tested, but it is expected that it will also offer a seamless transition from wired to wireless VR. HTC says it has "near-zero" latency, and pretty much anyone who's so far tested it says the experience is indeed on par with the wired option, save for a couple of hiccups to do with the wireless signal.
The Vive adapter's battery is smaller than that in the TPCast option, offering up about 2.5 hours of life from a charge. It's expected that HTC will also sell extra batteries for quick switches, and while the included battery appears to be quite similar to one HTC uses for phone accessories, no official Vive options have hit HTC's site.
Unlike TPCast, the official Vive adapter should support camera and microphone functions right out of the box. There's no word on HTC's site, but capabilities of the DisplayLink XR codec that the Vive adapter uses should make it possible. If you're prone to using the camera, you'll probably want to opt for the official adapter, though as far as a straight comparison between VR experiences, these are quite closely matched. You'll get better battery life out of the box with TPCast's option, though you should get a slightly larger play area with HTC's adapter.
One final thing to note is the number of simultaneous users possible in a play area. The official Vive adapter can handle three people with separate headsets and adapters in the same play space, while the standard TPCast adapter can only handle one.
Compatibility
Dropping $300 on an accessory for your Vive means you want it to last. The TPCast adapter is compatible with the standard Vive, though it will not work with the newer Vive Pro.
As for the HTC adapter, it is compatible with the HTC Vive and HTC Vive Pro, but you will have to buy an extra $60 adapter for the Pro. That brings the price up to about $360, but it's really the only option so far for the more recent Vive headset.
Those who have the Vive's Deluxe Audio Strap can use either adapter, as they are both compatible with the larger hardware.
Conclusion
If you're looking for a worthwhile accessory for your HTC Vive, a wireless adapter is indeed a top, if pricey, option. The official HTC Vive adapter works with the Vive and Vive Pro (though you do need an extra adapter), but it does require a PCIe slot for the Intel WiGig card. In any case, it should deliver a seamless wireless VR experience.
The TPCast adapter works with the standard Vive and just needs an HDMI port on your PC for a connection. It offers great battery life and doesn't require a PCIe slot in your PC. TPCast is still a good, if not official, option, and it will deliver a seamless VR experience.
For Vive and Vive Pro
HTC Vive Wireless Adapter
HTC's own adapter is here

The official Vive adapter works with standard and Pro headsets to deliver a wireless VR experience, though the requirement of a PCIe 1x slot might not be viable for some.
Third-party option
Proven wireless VR

The TPCast adapter has been proven to deliver a quality wireless VR experience, and it doesn't require a PCIe slot. However, it's not compatible with the Vive Pro.
Get the Windows Central Newsletter
All the latest news, reviews, and guides for Windows and Xbox diehards.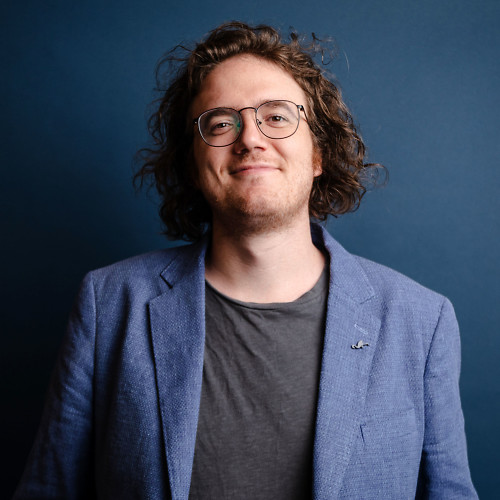 Senior Editor, Laptop Reviews
Cale Hunt is formerly a Senior Editor at Windows Central. He focuses mainly on laptop reviews, news, and accessory coverage. He's been reviewing laptops and accessories full-time since 2016, with hundreds of reviews published for Windows Central. He is an avid PC gamer and multi-platform user, and spends most of his time either tinkering with or writing about tech.