Huawei MateBook X review: An impressively thin laptop with outstanding audio
Huawei's first attempt at a laptop is a MacBook-like Ultrabook for Windows 10 users. It's mostly well executed, too, but there are a few sacrifices.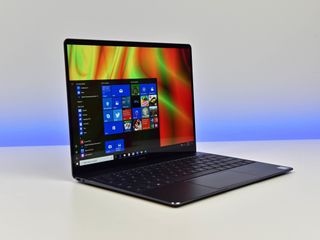 Huawei is a relatively new name to the Windows 10 world, but the company made some waves last year with its positively received MateBook tablet 2-in-1. For 2017, that device has been rebranded as MateBook E, but it is the new MateBook X that is turning heads.
The MateBook X is Huawei's first attempt at a premium Ultrabook, and for the most part, the company succeeded. Not only the is MateBook X a well-rounded PC, it pushes boundaries to reach current design limits.
Does a fanless 2.3-pound (1.05 kg) laptop that is only 12.5mm thin bring anything new to the Windows 10 world? You bet. It's not for everyone, but this staggeringly small laptop has a target audience that will appreciate it.
About this review
Huawei supplied a loaner MateBook X. The unit tested features a Core i5-7200U processor with 8GB of RAM and 256GB of storage retailing for $1,099 and "titanium gray" in color. The Core i7 model is available with 8GB of RAM and 512GB of storage for $1,299 and is available in "prestige gold."
QUALITY HARDWARE
Huawei MateBook X technical specifications
Despite lacking any processor cooling fan or visible vents, the MateBook X utilizes a typical dual-core Core i5 or i7 seventh-generation Intel "Kaby Lake" processor. Those processors are what Microsoft uses on the new Surface Pro and Surface Laptop – they are not Y-series (Core M) but regular laptop CPUs, which is notable.
Swipe to scroll horizontally
Category
Specification
Display
13-inch IPS, Corning Gorilla Glass, non-touch
sRGB 100-percent color gamut
350 nits
Display resolution
2160 x 1440 pixels at 200 pixels per inch (PPI)
Aspect Ratio: 3:2
Software
Windows 10 Pro 64-bit
Processor
Seventh-gen Intel Core i5-7200U
Seventh-gen Intel Core i7-7500U
Storage
256GB or 512GB Solid State Drive (SSD)
Memory
4GB or 8GB RAM
1,866Mhz LPDDR3
Graphics
Intel HD Graphics 620
Windows Hello
Two-in-one power button with touch fingerprint sensor
Front camera
1.0MP camera
Speakers
Stereo speakers with Dolby Atmos Sound System
Ports
Two USB-C ports (one on the left supporting data transfer, and charging and one on the right supporting data transfer and that connects to MateDock 2)
3.5mm stereo headset jack
Network
IEEE 802.11a/b/g/n/ac, 2.4/5GHz 2x2 MIMO
Bluetooth Wireless 4.1 technology
Battery life
10 hours of use
Weight
1.05 kg (2.31 lbs)
Dimensions
12.5 mm x 286 mm x 211 mm
Colors
Titanium gray, prestige gold, and rose gold (China only)
Looking at the MateBook X, nothing stands out as missing. There is no touch screen, negating any pen support, but apparently Huawei is targeting the business exec who just wants a thin, light laptop that doesn't cut corners.
Whether it is the Intel AC-8275 Wi-Fi chip, the Precision touchpad, the 3:2 aspect ratio, or those Dolby-tuned upward firing speakers, the MateBook X uses only premium, brand-name, and quality parts.
PUSHING LIMITS
Huawei MateBook X design
The heart of the MateBook X is its design. It feels like Huawei married the design principles behind the Apple MacBook and HP Spectre, adding a twist.
The MateBook X is just a smidge larger than a typical magazine. It's ridiculously thin and light and feels more like a tablet when closed than a laptop.
All the bells and whistles are here. The CNC-machined unibody metal design for the chassis with diamond-cut edges gives the MateBook X a refined and elegant look. The metal can pick up fingerprints and is easy to chip if dropped, but that's the tradeoff for premium materials versus plastic.
Weighing in at 2.3 pounds (1.05 kg) the MateBook X is very light but also dense feeling. There is no space in such a small chassis, and while it won't weigh you down when carrying it in a bag, it feels heavier than it is due to it being so compact.
There is not much twist in the chassis, but you can hear what is some minor creaking if you try to bend the laptop. It's nothing to worry about, but that's what separates Huawei's improved manufacturing from the historically-perfected lines of Apple.
Because there is no touch screen, the display is thin enough to allow it to be opened one-handed. Once open, you are greeted with a very minimal design of the display, keyboard, and trackpad.
That display sports 4.4mm bezel for the screen, giving the MateBook X an insane 88-percent screen-to-body ratio, besting everything in this class.
The only thing marring the clean and elegant look of the MateBook X's interior is the mandatory Intel sticker.
Finally, the bottom of the MateBook X is clean with only some FCC information and four rubber feet. Since there is no fan in this laptop, there are no intake vents making the overall design very uniform.
SATISFYING SCREEN
Huawei MateBook X display
Huawei made all the right choices with the MateBook X.
For example, the display is 3:2 aspect ratio with 2160 x 1440 resolution nearing 200 PPI. Ever since Microsoft pioneered the 3:2 aspect with its Surface line, I have seen more consumers wanting that style over the traditional – and wider – 16:9. Huawei using it tells me the company is tune with where the consumer market is going.
While not a touch screen, the 13-inch display is fantastic. There is a 100-percent sRGB rating for color accuracy, edge-to-edge Corning Gorilla Glass for protection, and a decent 350 nits of brightness. That brightness is OK but will struggle outdoors. While glossy, the screen leans towards not being excessively shiny.
Huawei also notes that the display features its "eye comfort technology that filters excessive blue light and alleviates eye fatigue." That may sound gimmicky, but I can say that it eases teh strain on my eyes.
The MateBook X's display is excellent. Its sharp colors are accurate, I didn't notice ghosting or light bleed, and it ranks amongst the best I have used.
FULL SIZE
MateBook X keyboard
Despite the excessively small chassis, Huawei put a full-size keyboard into the MateBook X. The keys are chicklet style like the Surface Pro 4's keyboard, and the overall design is reminiscent of HP's Spectre line of laptops.
Key travel is minimal at 1.2mm, which is on the low end for Ultrabooks, which typically aim for 1.3mm and peak around 1.5mm. While I would prefer 1.3mm, I can't say typing is bad on the MateBook X. The keys are spaced well enough apart and go edge to edge on the chassis, with very distinct key markings.
There is a function row with display brightness controls, keyboard backlight, volume controls, Wi-Fi toggle, MateBook Manager, and print screen. In another smart choice, Huawei lets you choose if the function keys respond to the F-key or control screen brightness.
The two-stage backlight also gets the job done and looks great in low-light situations. A sensor turns on the backlighting automatically, but users can manually turn it off with the dedicated function key.
The key response is decent, but the return curve could be slightly better. Huawei did not mess with a standard keyboard layout, either. There are no oddities with Shift, Enter, Delete, or Backspace that will cause confusion.
I value typing for long durations, and the MateBook X is an above average experience. Oh, I should also mention this keyboard is splash resistant meaning you can knock your glass of water on to this laptop and not worry. Very cool stuff!
PRECISE TOUCH
MateBook X trackpad
The MateBook X features a sufficient if not typical trackpad size. It's smooth glass and has a decent click to it. There is a bit of a rattle when lightly tapping the trackpad that I could live without. It is very slightly recessed with diamond-cut edges that serve as tactile boundary guides.
Huawei used Microsoft's Precision drivers in the MateBook X giving a highly accurate and smooth experience. Users also get the full cadre of Windows 10 gestures.
Besides the slight rattle in the trackpad when tapping, it's an above average experience.
DOLBY ATMOS
Huawei MateBook X speakers are astonishing
Huawei is making a big deal about its partnership with Dolby. Both companies worked together on the MateBook X's hardware (speakers) and software as this laptop is the first to feature Dolby's Atmos dynamic surround-sound system. Most companies just add in the software, but giving Dolby access to fine-tune and help design the actual speakers makes a substantial difference.
The MateBook X features two top-firing speakers located between the keyboard and display (I assume this also serves as passive venting for the CPU). The location is ideal as the sound is not muffled, and in effect, it bounces off the display at the user.
The sound itself reminds me very much of the iPhone 7 Plus's speakers, which have a slight mechanical tuning to them. With the Dolby Atmos software, the system can dynamically adjust sound curves based on the content that is currently playing, or users can override the setting and even customize it to their liking.
What is impressive – besides the clarity – is the volume. It can be very loud – louder than I would ever want to use it - and yet there is zero distortion. Voices are clear and distinct, which is ideal for movies and TV, and surround sound when using headphones is outstanding.
These are the best speakers on any laptop I have tried.
CLEVER, CLEVER
MateBook X fingerprint reader
At the top-right corner of the MateBook X's keyboard deck sits a round power button. That button also acts as a fingerprint reader that lets users log into Windows 10 without typing in a password via Windows Hello.
Taking it a step further, however, Huawei did some intelligent tinkering with that fingerprint reader. Typically, when the MateBook X (or any PC) is in hibernate mode or is being turned on via a "cold start" the user presses the power button, waits for the OS to boot, and then pushes the fingerprint reader to log into the system. Huawei cut out that last step. When a user powers on the MateBook X, it holds that fingerprint scan until it gets to the Windows login screen and logs the user in.
Eliminating one step in the power-on and login process may seem trivial, but when you do it multiple times a day, it's a pleasant surprise. It shows that Huawei is thinking about how to do simple, shrewd tricks that enhance the user experience. They succeed here, and it tells me Huawei gets its user base.
That fingerprint reader is also speedy and accurate.
Powerful Core i5 with no fan
MateBook X benchmarks
Huawei is rightly boasting that the MateBook X - both in Core i5 and Core i7 models - lacks a fan or any vent except for the speaker grill on the top keyboard deck. Our review unit uses the Core i5, and it's a good CPU, but there will be limits to it as well.
CPU
Huawei uses the same seventh-generation Intel "Kaby Lake" Core i5 processor in the MateBook X as Microsoft uses in the Surface Laptop Core i5. With a turbo boost to 3.1 GHz, it falls below the i5-7300U CPU found in the fanless Surface Pro (2017), which peaks at 3.5GHz.
Geekbench 4.0 benchmarks (higher is better)
Swipe to scroll horizontally
| Device | CPU | Single core | Multi core |
| --- | --- | --- | --- |
| MateBook X | i5-7200U | 3,786 | 7,570 |
| Surface Laptop i7 | i7-7660U | 4,714 | 9,535 |
| Surface Pro 2017 | i7-7660U | 4,513 | 9,346 |
| Samsung Notebook 9 15 Ext | i7-7500U | 4,316 | 8,320 |
| Surface Pro 2017 | i5-7300U | 4,302 | 8,482 |
| Lenovo X1 Carbon | i5-7300U | 4,139 | 8,311 |
| Dell XPS 13 (9360) | i7-6560U | 4,120 | 7,829 |
| HP Spectre 13 | i7-7500U | 4,100 | 7,469 |
| Surface Book | i7-6600U | 3,977 | 7,486 |
| Surface Laptop | i5-7200U | 3,725 | 7,523 |
| Surface Pro 4 | i5-6300U | 3,319 | 6,950 |
With a base frequency of 2.6GHz, the i5-7200U is an excellent processor, but the lack of vents and a fan results in more extreme power-state throttling to keep the MateBook X's chassis from getting too hot. In comparison, the MateBook X with Core i5 is similar to the Surface Laptop with Core i5 and ahead of the Core i4 Surface Pro 4.
GPU
The MateBoox X with Core i5 uses the standard Intel HD 620 for graphics. The Core i7 version also uses the same display adapter instead of Iris Plus 640.
Geekbench 4.0 OpenCL (higher is better)
Swipe to scroll horizontally
| Device | GPU | Compute score |
| --- | --- | --- |
| Huawei MateBook X | HD620 | 18,927 |
| Surface Book | GTX 965M | 64,108 |
| Surface Laptop i7 | Iris 640 | 31,010 |
| Surface Pro 2017 | Iris 640 | 30,678 |
| Surface Pro 2017 | HD620 | 20,688 |
| Surface Laptop i5 | HD620 | 19,256 |
| Surface Book | HD520 | 18,197 |
| Surface Pro 4 | HD520 | 17,395 |
There are no surprises with the Intel HD 620 in the MateBook X. The display adapter falls slightly behind the Core i5 Surface Laptop and Core i5 Surface Pro.
SSD
Huawei uses a better than average SSD in the MateBook X. The Samsung PM971 (MZ2LZ256) is a very new SSD that priortizes reduced power consumption while still delivering admirable read and write speeds.
CrystalDiskMark (higher is better)
Swipe to scroll horizontally
| Device | Read | Write |
| --- | --- | --- |
| Huawei MateBook X | 889 MB/s | 872 MB/s |
| Lenovo X1 Carbon | 1,518 MB/s | 1,188 MB/s |
| Samsung Notebook 9 Ext | 1,365 MB/s | 1,213 MB/s |
| Surface Pro 2017 | 1,284 MB/s | 963 MB/s |
| HP EliteBook x360 G2 | 1,129 MB/s | 916 MB/s |
| Dell XPS 13 (9360) | 1,287 MB/s | 794 MB/s |
| HP Spectre x360 15 | 1,128 MB/s | 862 MB/s |
| Surface Book | 1,018 MB/s | 967 MB/s |
| Surface Laptop | 423 MB/s | 237 MB/s |
While not the fastest SSD, the Samsung PM971 is an excellent solution for the MateBook X. To make an analogy, it is as if Huawei took the Surface Pro's storage solution and put it into the MateBook X, something Microsoft did not do for its Surface Laptop.
PCMark
Looking at PCMark Home Conventional – which is an overall performance test - the MateBook X falls between the HP EliteBook x360 G2 and HP Spectre x360 15 and ahead of the Surface Laptop with the same CPU and GPU.
PCMark (Home Conventional 3.0)
Swipe to scroll horizontally
| Device | Score | Comparison |
| --- | --- | --- |
| Huawei MateBook X | 2,726 | Better than 46 percent of all results |
| Surface Pro 2017 | 3,055 | Better than 57 percent of all results |
| Dell Latitude 5285 | 3,079 | Better than 57 percent of all results |
| Samsung Notebook 9 15 Ext | 2,998 | Better than 57 percent of all results |
| Lenovo X1 Carbon Core i5 | 2,965 | Better than 57 percent of all results |
| HP EliteBook x360 G2 | 2,916 | Better than 52 percent of all results |
| HP Spectre x360 15 | 2,472 | Better than 41 percent of all results |
| Surface Laptop Core i5 | 2,494 | Better than 40 percent of all results |
The MateBook X may be performing better due to the better SSD compared to the Surface Laptop, but it's not entirely clear either.
The Huawei MateBook X with Core i5 is a solid processor for 2017, but it falls behind laptops with similar configurations. The fact that it is fan-less is impressive, but there is a slight reduction in performance because of it. While such a reduction is likely unnoticeable for light computing tasks, it won't be a gaming or media editing powerhouse.
SACRIFICES WERE MADE
MateBook X battery life is just OK
Will you be shocked if I told you that a laptop that shares the size dimensions of a magazine and that weighs only 1.05kg but uses a full laptop processor falls behind on battery life? Probably not.
That's not to say the MateBook X has terrible power longevity. In my regular usage with the Core i5 model, I easily got between six and seven hours out of the MateBook X. That falls behind more recent laptops that are heavier and bulkier, but it's not a deal-killer either.
The 41.4 WHr battery helps keep the MateBook X from dying too soon, and the compact USB Type-C charger is easy to carry around.
To add some data to the mix, we used PCMark's battery test. The PCMark Home Battery Accelerated test uses the CPU and GPU together in a looping cadre of tasks like photo editing, video calls, and web browsing until the computer hits around 20 percent remaining battery.
PCMark 8 Home Battery Accelerated (H = hours, M = minutes)
Swipe to scroll horizontally
| PC | CPU | Results | Battery consumption |
| --- | --- | --- | --- |
| MateBook X | i5 | 3H 50M | 81 percent |
| Surface Laptop | i7 | 5H 15 M | 81 percent |
| Surface Pro | i5 | 5H 6M | 81 percent |
| Surface Laptop | i5 | 5H 1M | 81 percent |
| Surface Pro | i7 | 4H 0M | 81 percent |
The MateBook X nearly matches the Core i7 Surface Pro, which has a slightly larger battery and smaller display. Battery run-down tests are far from typical usage, but it is clear Huawei sacrificed battery life with being super thin and light. That tradeoff is not worth it for all people, but for some users it's fine.
Not much here
MateBook X I/O ports
Like many modern PCs that are going thin and light the MateBook X eschews input and output (I/O) port selection in favor of keeping things minimal.
There are just two USB Type-C ports – one on the left of the device, one on the right – that give users the ability to plug in peripherals. Further complicating things, only one of those ports – the right one – is used for data and display output, while the left is for charging and data only.
Neither support Thunderbolt 3 for 40Gbps data transfer.
Image 1 of 2
There is also a 3.5mm headphone jack. If the bottom half of the laptop got any thinner, the MateBook X literally could not support a standard headphone outlet.
Luckily, Huawei throws in its MateDock 2 into the box, which offers VGA, HDMI, USB-A, and Ethernet to expand the MateBook X's abilities.
Another limit
MateBook X camera is on the lean side
Going with 4.4mm display bezels and being this thin overall results in a disappointing 1MP front-facing camera. That's far below than what most compaines use in laptops these days and it shows especially in low-light situations.
Image 1 of 2
When appropriately lit it was not terrible, though. I think for Skype video calls it gets the job done and while a better camera is always nice to have, this is one of those tradeoffs.
Staying Cool
Huawei MateBook X thermals and throttling
Despite lacking fans, the MateBook X does not get very hot, even under a 30-minute CPU stress test.
Huawei claims to use "Microencapsulated Phase Change Material," which is evidently used in aerospace technology for its heat piping.
While that certainly helps, the MateBook X also throttles under extended durations reducing the thermal design power (TDP) to keep the chassis from getting too hot. While the MateBook X is not using CPU throttling, it uses power-state throttling (PL1), which is based on the temperature of the device itself. When that happens, the power to the processor is reduced, which also cuts back on the processor speeds. While a widespread practice in all Ultrabooks, the MateBook X is a bit more aggressive in power-state throttling due to its fanless design.
After 30-minutes of 100 percent CPU use instead of peak turbo speeds of 3.1GHz, the MateBook X was hovering between 1.9 GHz and 2.3 GHz. That's not terrible but worth noting.
The good news is the MateBook X never got above 100 degrees F (38 degrees C) on the bottom. In fact, it often stayed in the low 90 degrees F range. That's a very comfortable temperature for a Core i5 processor, although the Core i7 likely gets warmer.
AN EXCITING ENTRY
Conclusion: Huawei's MateBook X mostly gets it right
In using the MateBook X for the last few weeks, it is hard to find any fatal design choices. While there is no Thunderbolt 3, no touch screen, and battery life is only decent, these are tradeoffs with the goals of this device. Some users will perceive those as flaws, but those customers just really need a different PC.
The MateBook X succeeds at delivering premium manufacturing in a boundary-pushing design. Everything just worked, and it was a joy to pick up and use. Performance is also excellent and while you would not want to use the MateBook X for extensive gaming or video rendering, for productivity it's a beautiful experience.
Who should buy this PC? Students, business users, people who like to do light computing or folks who want an excellent video playback laptop. It's thin, sexy, and works well, but it is that combination of display and speakers that make it a killer media device.
People who do gaming, video rendering, or graphics intensive tasks will want something beefier.
Huawei's MateBook X is an impressive accomplishment for a first generation device. It's also a niche PC for people who want a premium laptop for light computing.
I worry some users may balk at the $1,099 price. Nonetheless, this is a premium laptop experience. All the parts used are top of the line. I also think there is a small but significant group of consumers who just want a non-touch stupidly-thin laptop that is not an Apple MacBook. That is what you get here.
But the MateBook X isn't some knockoff. Huawei is not recycling parts or using "white label" plans. It's all made and designed by the company, and it feels it.
Whether Huawei can compete with Dell, HP, and even Microsoft remains to be seen, but so far, I think it has a fighting chance, and the MateBook X is worth your consideration.
Pros:
Ridiculously thin and light.
Very good display with small screen bezels.
Best audio and speakers of any PC.
Handy fingerprint reader and power button combo.
Quality SSD and processor.
Quiet experience due to no CPU fan.
Cons:
Battery life is only OK.
CPU throttles under extended heavy load due to no fan.
Trackpad has a slight rattle.
No Thunderbolt 3 support.
Price may be off putting for some.
Get the Windows Central Newsletter
All the latest news, reviews, and guides for Windows and Xbox diehards.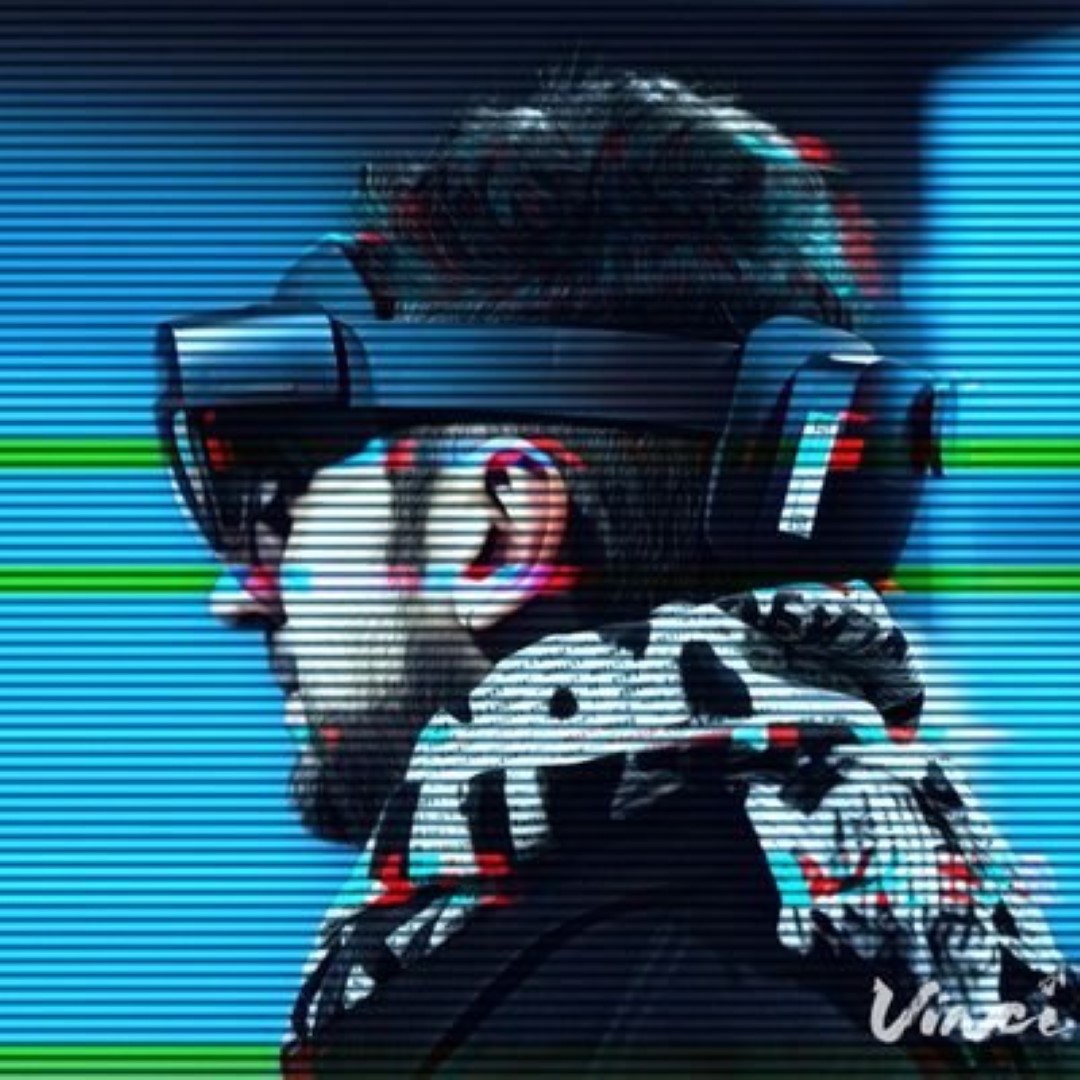 Daniel Rubino is the Editor-in-chief of Windows Central, head reviewer, podcast co-host, and analyst. He has been covering Microsoft since 2007 when this site was called WMExperts (and later Windows Phone Central). His interests include Windows, laptops, next-gen computing, and for some reason, watches. Before all this tech stuff, he worked on a Ph.D. in linguistics, watched people sleep (for medical purposes!), and ran the projectors at movie theaters because it was fun.