IBM veteran Lindsay-Rae McIntyre joins Microsoft as chief diversity officer
McIntyre previously spent more than 20 years at IBM, most recently heading up its own diversity efforts.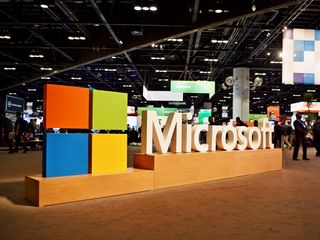 (Image credit: Windows Central)
Microsoft has announced (opens in new tab) that Lindsay-Rae McIntyre as its next chief diversity officer (CDO). In her role, McIntyre will drive Microsoft's internal initiatives to build a more diverse culture. McIntyre will also "play a key role in building partnerships and working with leading organizations outside of Microsoft to help advance diversity and inclusion in the tech sector overall," Microsoft says.
"I am excited to join Microsoft, a company that has not only adapted well to rapid change in the business landscape but elevated the standards of what we can expect in a technology provider when it comes to diversity and inclusion," McIntyre said. "I look forward to advancing that agenda and contributing to the foundation Microsoft is building."
McIntyre previously spent more than 20 years with IBM as an HR leader. Most recently, she headed up IBM's diversity efforts in the role of CDO and Vice President of HR. Prior to joining IBM, McIntyre was a Morehead Scholar at the University of North Carolina at Chapel Holl, where she earned a Bachelor of Arts degree with highest honors. She also attended Duke University, where she graduated from the Cross Continent MBA program at the Fuqua School for Business.
A candid discussion on Microsoft, African Americans, tech and inequality
Dan Thorp-Lancaster is the former Editor-in-Chief of Windows Central. He began working with Windows Central, Android Central, and iMore as a news writer in 2014 and is obsessed with tech of all sorts. You can follow Dan on Twitter @DthorpL and Instagram @heyitsdtl.
What a waste of money. Hire based on what the employee can do vs the color of their skin.

In tech you find people with melanin educated outside the US more competent than those lacking it educated domestically. More H1B Visa applications incoming!!!!

Then that should tell you how broken the education system is in the US. People from ethnical backgrounds have alot more disadvantages. Until you experience them yourself, you will never know. As a result of these disadvantages they tend to be more driven and hardworking. It's a symptom of bias in society stemming from who-you-know recruitment. It's due to this fallacy that the role of chief diversity officer exists in many corporations.

I'm sure she will also champion diversity of ideas, not just diversity of skin color....right?

As a bisexual mixed race person, I find the pushes for diversity over qualifications sickening.

Do you use a hybrid OS device too?

I actually do! But awesome joke. :D

Sounds like Microsoft's plan to become IBM 2.0 is progressing well. They're now even poaching the staff.

Chief Diversity Officer??? Unreal. So hire someone who wouldn't know if something other than their hard work, skills, qualifications got them there, and knowning others may see their qualifications with an astrick beside them. That'll breed respect in the workplace!!!! Here's an idea: Hire the most qualified for the job.

Could they just call her hr manager instead? Probably trying to please a croud who won't be pleased that she's white. Absolutely ridiculous.

That's the point of a diversity (HR) officer, to ensure hiring decisions are not based on non-business related factors like race, sex, disability prejudice etc. Otherwise we'd have even more people with your level of understanding, Jlz, making poor business decisions.

No, you have it backwards. And if you believe high-visibility corporations do not institute a quota you need to work in corporate more and open your eyes. There's a reason why the title is Chief DIVERSITY Officer and not Exec VP of HR. No doubt this position will also be a bridge between HR, General Council, and Internal auditing.

Do you know why such a quota was put in place? To prevent people hiring people who they know and in the past people from different backgrounds were over looked despite being better qualified for the job. Since most corporate jobs in the past where filled by caucasians, the diversity officer role was created. If the situation was flipped and Caucasians were not hired then a specific role would have been created to hire more caucasians. It's called demographic work force representation or simply, equal opportunities for all.
Windows Central Newsletter
Thank you for signing up to Windows Central. You will receive a verification email shortly.
There was a problem. Please refresh the page and try again.