Microsoft sends out invites for press event in India, Lumia 830 launch imminent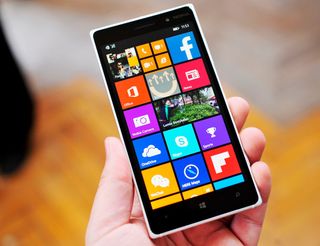 Nokia India, the subsidiary of Microsoft Mobile, has sent out press invites for media event in New Delhi scheduled for October 1, 2014. While the invite does not specify the plans for the afternoon, from what we know, the Lumia 830 will be launched at the event. Again, there's no price indication and the rumors put the price to be anywhere from ₹21,000-30,000 (US$340-480). The Lumia 820 was priced at ₹26,000, and that could be a pretty good price point for this 'affordable flagship' phone, although I'll sheepishly confess that a higher price tag for the device wouldn't be a huge negative.
While the rumor mills have been abuzz with Lumia 930, the device is not likely to be launched this week. Microsoft might have decided to give the flagship, and therefore priced at a premium, device a skip.
Then there's Lumia 730, a successor of the very popular Lumia 720. Most sources have been tight-lipped over its launch. There's not been a shrug like that for the Lumia 930, or a nod like that for the Lumia 830. Maybe the device is announced to be made available a little later, or we are all surprised with the simultaneous launch of the phones. If Lumia 830 is priced at over ₹25,000, a sub-₹20,000 Lumia 730 would be a great alternative for customers looking for a mid-range dual SIM smartphone.
While no phone accessories will be announced (sad, I know), a nifty, utility device might just be launched. Also, while there will be no exclusive tie-up with any online retailer as is increasingly becoming a trend in India, there might be a special promotion in partnership with one. Anyway, I'll be there at the event and bring you all the updates from the ground, and we'll put all these rumors and uncertainties to rest. I'm definitely eyeing the Lumia 830 to replace my aging Lumia 920. What's your pick?
Windows Central Newsletter
Get the best of Windows Central in in your inbox, every day!
+730 if they price it below 15000.

Exactly..! Noo. Price should be 14500 it will be a good price and it was leaked by some source on gsmarena as confirmed price for India ..! :/

Why not? In fact, for you it would be free, because you are special and must have a mid-range phone at a low-end price.

14,500 is not low end, low end is 5-9K. If Moto G 2 is being sold at 12-13K, then surely go ahead and try to price 730 at 16-18k and see Nokia further going down.

Exxxactly ..!! Slyronit .! Moto g is too loaded with functions in that price bracket plus microsoft has already cut many things in 730(like capacitive buttons,physical camera button ) so hope so surely they are for a reason to keep price low :)

Told you already, 1 October ;)

" Microsoft mobile oy" ??
don't tell me Lumia will be oy ! This name is disgusting , it's a real shit , Lumia must still Lumia forever , its made its name now you can't change it , and btw Lumia is a very beautiful name not like this two lettered name ! Fuck

You need to read and learn what "oy" is before littering this comment section with ignorance.

Microsoft Mobile Oy is the name of the division they bought from Nokia, not the phone itself.

Lol... You need to read more. Oy is not a device name...

"oy" is a Finnish usage and it is roughly like saying Inc, Incorporated or Pvt. Ltd.(like its said in india)... Its not will never be a part of the branding...

Hm. They must have forgotten me.....no invitation here.

830, if it's priced under 25k.

730 if the price it below 15000.

Yes I am hoping for such a price. Going to definitely buy this. Sent from somewhere. Don't worry I ain't illegal.

I compared my 920 with 830, only pros would be battery (200 Mah more), a better camera and Snapdragon 400 which works slightly faster than s4. 920 would still win at display and size.

Oh really ?? Please do some research before commenting. o_O

I need an invite please #LumiaForever

Wow come on Microsoft launch 2 lumias faster if you want to compete against mid range android .going luminicious.

Not more than 25k for Lumia 830 pls..

Which one is better lookin 720 or 730 I like 720....

Of course 730 is better in every thing.

I had estimated the prices correctly then. But we need the 930 here. Come on now. Diwali is almost here and we need the fireworks.

Dear Abhishek baxi, your English is so good that every indian will ask over here that when they're launching 730! :D And as I guess both phones will be available excluding 930 from 2nd October !

I will love to see a 730 dual sim

Why not the L930, its stated coming soon.. Maybe a L930 n L830 release on 1st ? Or maybe I should w8 for d next flagship, don't wanna downgrade my camera from L1020 :-(

Maybe a 1030 is in the works? You never know :)

No phone accessories means no swappable back covers and no wireless charging flip covers for the Lumia 830?????!!!!! It's a disaster! It's a bad decision, very bad! I was looking forward to buy the Lumia 830 with the clipping flip case... But, alas! :( Hey Baxi, please do inform us about what more will be included with the Lumia 830 package box!

At last. At last. Thank the gods above.

Is there a way I could trade my 820 + some extra bucks for the 830?

Once the phone is officially released, Nokia store can give you a clear picture. Although I doubt you'd be given a good deal out of the ageing 820.

may be in local retailers lke the mobile store etc..

I don't care if the 830 is priced 30k. I'm getting it without a second thought. I'm having wet dreams about that phone.

Lumia 930 ya lumia 730.. According to me lumia 830 such a crap fully bullshit phone.. Dnt knw y nokia put. 0.9mp camera in front.

They put only 1.2MP on 1520.

He actually thinks that MP are the most important thing in a camera. Sent from somewhere. Don't worry I ain't illegal.

I was waiting for 830 to replace my 920. But then Low internal memory plus Snapdragon 400 (no Hey Cortana!) made me to buy 1520. :D n I love it. Though its big.. I can handle it.

Wow... Now just one thing... Nit only 830 release 730 along with it...Msft

To truly win the hearts of the Indian population, Microsoft must seriously price the 730 below 10k and the 830 at around 15k...

This guy is a dreamer. Dream on my child.

No way that's gonna happen.

Oh thats very funny. You know you get cheap chinese company phones at that price range with highend specs but not good quality branded phones. Posted via the Windows Phone Central App for Android

As far as I remember the 820 was launched around 30-32k, being sold at 28-29k at retailers. They also said that 830 and 730 would launch at prices lower than their predecessors. The 720 was launched at 24-25k.

I don't think 820 was 28-29k, it was 24-26k..

920 was selling at 38k, so launched around 40k. 820 was around 10k cheaper and 720 was 6-8k cheaper than 820. That's the math I did. Maybe im wrong. Its almost 2 years ago now.

you are right, I remember it retailing at 28K

720 was for 18k. i preordered one before launch. Posted via Windows Phone Central App

considering recent developements Microsoft might release Lumia 930 as well. the Nokia India site braught back the missing Lumia 930 page, and yesterday their official store in Idiatimes listed all 4 varients of Lumia 930 as coming soon...

Further a Nokia Support official mentioned to me that L930 will be released prior to Diwali and asked me to make space in my Credit Card :)

I hope they do, considering these new developments.

730 is pureview like 720 or not?? Many are saying it's just 6.5 MP no pure view..

its a 6.7MP carl zeiss which is based off the pureview sensor its not a full fledged pureview though it is still better than most other phone cameras and is the best low light phone sensor(even better than 1020,820 and 920 only in low light)

The 720 was never a pure-view camera. It was a f/1.9 6.7MP carl zeiss camera. The same camera has been used in the 730/735. They are in no way slouch. They pack quite a punch

Whatever... I have to decide which one to buy once it launches.. 830 or 730.. Please have a Lumia buy back offer introduced along with it. :)

go for 730 bro, 830 is overpriced for the incremental value it adds

Lumia 930 re-appeared on the site as "Comming Soon", I wish they launch 930 aswell. I've been waiting for 930 for long now.

i pre ordered the 920, so that makes it about a year and 9 months old, and i've been looking for a replacement for a while now.. n being a MS and Nokia fan, i've limited options.. while iPhone 6, the One Plus, or the M8 / Z3 are good alts.. To me, my new phone has to have a flagship processor i.e snapdragon 80x, better camera >= 10mp with OIS, and a way better battery life.. i've been getting 12-16 hours only for my 920, which other than the over heating and a flickering display have been my only issues with it.. Still in love with the design, and build.. but i dont see a phone that i can move to.. the 1520 was always too big.. the 930 doesnt get me the glance screen (yea not a big deal), and its not available.. the 830 is a tad better, but gets disqualified on processor, which actually is a big deal, esp if you're looking to future proof the phone.. And then the moto 360 is around the corner.. i know it'll not sync with my phone, but i'll still prolly buy it :) - maybe buy a droid and throw it in the bag to sync :P

http://www.google.com/url?q=http://www.nokia.com/in-en/phones/phone/lumi...

Below 16000 and 25000 are good price for 730 and 830

Microsoft needs to understand that India needs better phones sooner than later. I waited out for 920 a lot and just before it was launched went and got a Galaxy Note. Dumped happliy for a Lumia 925. The delay in bringing the phones is tad to much almost by a year. Too bad mate!

the price rage given is too wide, almost 21000 to 29000, represents a difference of nearly 40%. I think the realistic value would be around 25K, the rage really shoudl be between 24-26K. I do hope though that they price 830 at 21K and 730 at 15K. that wil leave room for 930 (though the author clearly think it is going to be missed) at around 30K. Any price above these price points will hit the sales of these new devices. Just for comparision Moto-G (new version) is for 13K, MotoX at around 17K and Nexus 5(16GB) is available for around 27K in India. Nokia (MS) would be making a huge mistake by pricing 730, 830 and 930 above these three phones. They all have comparable, if not better, specs and already are popular in the market. It will be nearly impossible to lure android users to windows platform at price points higher than these devices.

Pricing is very crucial at this point as Android One is giving real hardtime to Microsoft and If microsoft is not able to make a comeback this festival season is India. Then this might be too late. Lumia has developed an image in the mind of Indian customers that its price will definitely going down in next few months and people tend to wait for couple of months. In the meantime new devices loses their charm in the market and replaced by some cheap alternative. If Lumia 730 goes anywhere above 15K in India, then its not going to take off and Lumia 830 should be around 22K.

Yup, manav you are absolutely right. I totally agree with your points.
Even I m hoping that MS should launch it's L730 for around 15k; and L830 for 22k to 24k.

Satya Nadella is in Delhi tomorrow, I dont think they will just launch one phone, I think it will be 930 & 830.

Hope Lumia 930 will released i am waiting from long time to get a Nokia Flagship especially L930 which has 20MP to prove my friends what Nokia is capable (Proving my friends is secondary, i need a Nokia flagship badly).

What about L735 ? Posted via the Windows Phone Central App for Android

Can anyone tell me when the started this conference any timing ?

Has the event started already ?

nice phone all new features and attractive look with different colors which inhance your personality
Windows Central Newsletter
Thank you for signing up to Windows Central. You will receive a verification email shortly.
There was a problem. Please refresh the page and try again.