Inside the majestic music of Ori and the Will of the Wisps with composer Gareth Coker
I recently connected with composer Gareth Coker to learn a little bit more about how video game composition works, how it pertains to the stunning music of Ori and the Will of the Wisps.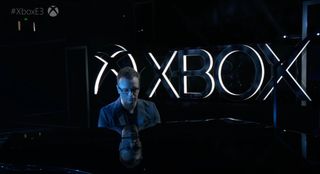 (Image credit: Microsoft)
Ori and the Will of the Wisps is one of the few games I've played that feels so impeccably tight between all of its constituent parts, working in close harmony. A massive pillar of that is the game's music, which is a key element of breathing life and emotion into Moon Studios' stunning artwork.
I recently connected with Moon Studios collaborator and Ori composer Gareth Coker to learn a little bit more about how video game composition works and how it pertains to Ori and the Will of the Wisps. We also discussed how the industry could do more to build on the importance of music and musicians in the medium.
Must-buy
(opens in new tab)
Ori and the Will of the Wisps
A work of art.

Ori and the Will of the Wisps is tight, deep, stunning, and evocative. A huge artistic achievement, and a must-buy Xbox and PC game.
From Space Invaders to Primal Carnage, to Ori
Gareth Coker is a British-born composer who led the soundscaping for both Ori and the Blind Forest and Ori and the Will of the Wisps. Few games stick out in my mind for their music, but for me, Ori sits up there with the DOOMs and Final Fantasies of the world, for its majesty, complexity, and general beauty.
When I asked where Coker got his start in the business, he took me on a nostalgic trip down memory lane. Hearing about Coker's experiences with Amstrad and ZX Spectrum gaming as a youngster took me back to my own childhood days, with my trusty old Atari 2600. The music of those games was restricted to glitchy chip-tunes. Still, it was ultimately these experiences that led Coker forward into the gaming industry, spending his teens writing music and eventually ascending into music school itself.
What intrigued me about Gareth's story pertained to the emphasis on working with people, rather than music. Video games present a unique challenge that many of us take for granted, lining music up with storyboards, then animators, and then game mechanics as well, arguably more complex than building soundtracks for movies or shows. Gareth told me that it was time he spent in Japan, teaching English, which helped him develop and nurture professional relationships. He noted that the Japanese working culture and sense of togetherness helped build his own working sensibilities.
After working on student films, games, and independent titles like Primal Carnage, eventually, Gareth was contacted by Thomas Mahler from Moon Studios to score a game that hadn't even been named yet. That game was Ori.
Building Ori with Moon Studios
Every game studio has its own culture, many of which are currently being upended by work-from-home practices stemming from the global pandemic. Moon Studios was always a bit unique in this regard, already designed from the ground-up for the ability to work from home. Gareth Coker gave us a few more insights into Moon Studios' fluidity, and their uncanny ability to very closely marry all of their game's different elements, into a tightly-knit, cohesive whole.
Moon Studios' size created fluidity and agility, with everybody talking directly to each other, rather than going through leadership and other middle-management connective tissue that you often seen in larger teams. I ultimately think that reflects in the game's combat, visuals, and music, as almost uniquely cohesive — creating a whole that can be difficult to separate into different parts. They all just blend so well together, feeling as though the art informs the gameplay and vice versa.
The Coker orchestral process
I asked Gareth to offer some detail on how he collaborated with Moon Studios, step-by-step, to build the game's excellent score. For Gareth, the gameplay is key, playing a game while working music into it alongside it, rather than by working from concept art or a script. In a game like Ori that is about movement and interactive elegance, the importance to actually feel the game is probably elevated even further. The results speak for themselves, too.
I asked if the game's music treatment had ever impacted the gameplay at all, changing and altering things. Gareth remarked that while not directly, building more choreographed sequences such as the chase scenes or Ori's evocative cutscenes are more of a back and forth process than perhaps other aspects of the score. Gareth also emphasized the importance of nailing the music in a game like Ori, which has no traditional dialogue.
I remarked about how Ori seems to have very layered, dynamic music. The boss battles get gradually more dramatic the further in you go, and the chase sequences seamlessly blend into the overall score, dipping back and forth between cutscene and live gameplay. The soundtrack follows the goals of the game's other design elements, looking to subtly nudge you forward, and impart a sense of progress on the player as Ori grows.
On the wider game music industry
Beyond Ori, I wanted to get a sense of where the wider music industry is as pertains to games. There's certainly a sense that some games outperform others when it comes to music, and I wanted to find out why that might be.
Stems are essentially parts of a musical score that can be taken apart and re-cut, looped, and extended to create new-sounding tracks. Games with huge playtimes like open-world titles and RPGs will often re-cut music several times over to fit a broader gameplay length without everything feeling repetitive.
Without a particularly strong audio team, or a less restrictive minute count, Gareth argued that some of those more "handcrafted" moments can get lost in the ether, as a result.
Wrapping up with some favorite soundtracks
Gareth's emphasis on "moments" in games struck a chord in me (pun intended), especially given the example from that moment in Final Fantasy VII. Wrapping up, we spoke about some of Gareth's favorite soundtracks of recent times and further back, noting Final Fantasy, Bioshock, and the work that went into Assassin's Creed titles across the years. There was one title that stood out in particular for its audio work, the notable Hellblade, which won various awards for its claustrophobic sound treatment.
Finally, a big thanks to Gareth Coker for catching up with us. You can see more of Gareth's work over here.
Video game discourse tends to focus on visuals, frame rates, resolution, gameplay, and so on. Still, I echo Coker's sentiments that it's often the music that can trigger memories of those game's most special moments. Every now and then, if you don't already, take a moment to put the controller down and really listen to the music in a game. It might surprise you.
Must-buy
(opens in new tab)
Ori and the Will of the Wisps
A work of art.

Ori and the Will of the Wisps is tight, deep, stunning, and evocative. A huge artistic achievement, and a must-buy Xbox and PC game.
Xbox
(opens in new tab)
Main
Windows Central Newsletter
Get the best of Windows Central in your inbox, every day!
Jez Corden a Managing Editor at Windows Central, focusing primarily on all things Xbox and gaming. Jez is known for breaking exclusive news and analysis as relates to the Microsoft ecosystem while being powered by caffeine. Follow on Twitter @JezCorden and listen to his Xbox Two podcast, all about, you guessed it, Xbox!
Great article. The game is a masterpiece. Still a bit underrated, because it's so good it already deserves a place in the pantheon of the best games ever.

Thank you for writing this article of the interview it was another much needed deep dive into the work that goes on to great great moments in games that'll be remembered for many years after.