Jez's 15 best Xbox One games of 2016
2016 was a pretty packed year for quality Xbox One games, so much so I struggled to keep up.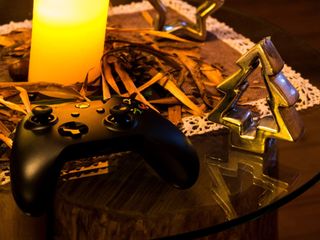 "Missed expectations" could sum up my feelings about games in 2016. I expected DOOM to be weak, but it turned out to be amazing. I expected The Division to take over my life, but it lasted me all of a week or two. And I expected Final Fantasy XV to be terrible, but it turned out to be pretty great. I also didn't expect I'd be awarding a fairly low-key indie title as my personal game of the year for 2016.
Windows Central editors have already voted for our official best Xbox One games of 2016, and you should definitely check that out. But these are my personal picks, navigating those fuzzy feelings of nostalgia and subjective reasoning.
15. The Elder Scrolls V: Skyrim Special Edition
I loathe to include a remaster but man, Skyrim is just too damn good. I've sunk hundreds of hours into this game on Xbox 360 and PC, and Skyrim Special Edition came around at just the right time for me to want to jump back in.
Skyrim Special Edition adds a bunch of new visual effects and enhancements, breathing new life into the 5-year old RPG. It also comes with all of its DLC packs, including the huge Dragonborn expansion. If that wasn't enough, Skyrim Special Edition also boasts an enormous amount of mods on Xbox One, bringing everything from new gameplay elements to bug fixes. This is an essential purchase for any RPG fan unless you're still burned out from the first time around.
14. ReCore
ReCore was a fun action platformer that I maintain is deeply underrated. While the game is flawed, it was among my favorite titles of the year for its unique action combat, charming characters, art, and intriguing premise.
ReCore reminded me of how I felt when I played State of Decay for the first time. The sense that it was a low budget effort from a smaller team brimming with love and good intentions that weren't fully realized. Like I expect State of Decay 2 to rectify the first game's shortcomings, I sincerely hope a ReCore sequel gets greenlit down the road for the same reason.
13. Overwatch
Overwatch took me by surprise. Up until the game's public beta test, I'd completely dismissed its existence, having gotten long bored of Team Fortress 2's brand of class-based objective-heavy multiplayer FPS. But rather than copy the formula, Overwatch advanced it.
Blizzard's brand of easy-to-play hard-to-master really shines in Overwatch. Its deceptive simplicity helped it achieve a large player base relatively quickly, but the way its 23 heroes' abilities overlap and interact makes Overwatch explosively dynamic, and players are constantly figuring out new ways to exploit the game's maps and mechanics. Competitive FPS fans should at least give Overwatch a try!
12. Far Cry Primal
Having found Far Cry 4 a little tedious, I was really impressed with Far Cry Primal, which received a relatively low-key launch in February 2016.
Ditching the drugs, guns, and criminal underworlds of previous games, Far Cry Primal takes the franchise into a Mesolithic paradise, as beautiful as it is savage. Far Cry Primal's open world is one of the most beautifully realized out there, and its combat is every bit as brutal as you might expect. Just watch out for those honey badgers.
11. XCOM 2
XCOM 2 has been available on PC for a while, but it landed on Xbox One in the summer of 2016 bringing its alien-mashing turn-based strategic goodness along with it.
XCOM 2 is a turn-based strategy game that tasks players to overthrow an alien force that has taken over the world. Build up your base, research new weapons, and deploy them in battle, XCOM 2 is as addictive as they come. And I bloody love it.
10. Gears of War 4
Gears of War 4 felt like the return of an old friend after years apart, chainsaw in one hand, chain grenade in the other.
Gears has always been a couch co-op tradition in my family, and I was super pleased that The Coalition managed to include split-screen despite Halo 5's disappointing failure to do so. Beyond a solid story campaign, Gears 4's Horde mode is the most addictive and rewarding in the series, allowing you to progress various classes with new abilities and skills. Gears 4 is also an Xbox Play Anywhere title, making it a great option for gaming on the go.
9. Battlefield 1
Battlefield 1 is one of the most celebrated shooters of 2016 and for good reasons. Battlefield 1's sobering reconstruction of the horrors of WW1 is brimming with meticulous authenticity while paying homage to those lost in the senseless conflict.
Battlefield 1 examines the first industrial-scale war with grace and technical prowess. It is one of the most gorgeous games on Xbox One, taking place across gargantuan open maps for up to 64 players. With levels of environmental destruction not seen since Battlefield Bad Company 2, intense and atmospheric visuals and sound, and the most brutal Battlefield combat in the entire franchise, this is a must-buy game for fans of tactical multiplayer FPS.
8. Layers of Fear
Here's another game that took me by surprise. I'm generally not a fan of horror games that ditch combat mechanics as a way to invoke vulnerability, but Layers of Fear isn't your typical horror game.
Layers of Fear is more like an interactive story, following the tragic tale of a failing professional artist, and how his declining mental state affects his family around him. As you dive deeper into the story, the walls of reality begin to melt, drawing towards a prolific and maddening conclusion. Layers of Fear is set in the first person and uses clever camera tricks and your peripheral vision against you, invoking the same paranoia felt by its characters.
Layers of Fear is full of wonderful subtleties and is well worth considering if you're open minded towards games that are a little different.
7. Quantum Break
Quantum Break was easily one of 2016's most underappreciated games, both in terms of its gameplay and delivery.
Quantum Break, developed by the legends at Remedy Entertainment, made use of big-budget actors to produce a slick action game that incorporated a live action TV show. Sadly, the live action portion didn't resonate with a lot of critics, who felt it neutered the game's pacing. There are some valid criticisms to be made of Quantum Break's TV segments, but it was carefully designed to be optional, telling a tale that ran concurrent to, but not consequentially to, the main playable campaign. Both the live and digital performances from the likes of Lance Reddick, Shawn Ashmore, and Aiden Gillen were stunning.
Quantum Break is a pure action adventure game, where your super-hero powers to bend space in time are at the forefront of your arsenal, with guns as a means to execute enemies wrapped in pockets of gorgeously shattered time.
I think Quantum Break deserved a better critical reception than it got, and like Alan Wake, it will probably achieve some degree of cult status down the line. For its explosive visuals, satisfying combat, and great characters, Quantum Break will retain a special place in my Xbox library.
6. SUPERHOT
I played SUPERHOT at Gamescom 2014 and appreciated its unique, bullet-time puzzle-shooter gameplay. But when it launched last year, I discovered the game was so much more than it seemed.
SUPERHOT weaves a metanarrative where you play as yourself, discovering a cracked VR game called "superhot.exe." The game shatters the fourth wall (and maybe even the fifth and sixth) in clever ways, making you wonder what exactly is real, and what is part of superhot.exe.
One thing holds true. SUPERHOT is one of the most innovative shooters I've played in years.
5. INSIDE
From the (slightly deranged) minds at Playdead comes INSIDE, hot on the tail of their critically acclaimed puzzler Limbo. INSIDE shares common themes with Limbo, from its side-scrolling perspective, dark and twisted setting with a young, troubled lad as a protagonist. INSIDE is strewn through Limbo's proven formula taking the format to all-new terrifying dimensions.
INSIDE is relentlessly polished, hauntingly beautiful, and deceptively subtle, with a climax that is equal parts shocking, and maddening. This is one puzzle platformer every Xbox owner should try.
4. DOOM
DOOM is the fist-pounding return of one of the franchises that started it all while proving the old idiom: if it ain't broke, don't fix it.
Ditching DOOM 3's shift to survival horror, DOOM revives the classic shooter franchise by taking it back to its gory, demon-slaughtering roots. DOOM espouses a sort of gameplay purity often lost in modern FPS titles, while deconstructing genre stereotypes it helped create. Make no mistake; id Software reclaimed its throne as shooter royalty with this game, and every shooter fan should pick it up.
3. Astroneer
Here's another huge surprise this year. Astroneer practically came out of nowhere for me towards the end of 2016, and I've barely been able to put it down.
Astroneer is an Xbox Play Anywhere UWP title that works across Xbox One and Windows 10, allowing players to craft, build, and explore procedurally generated worlds in outer space. Despite its Game Preview in-development status, Astroneer is easily one of 2016's standout titles for me, and it will be an exciting one to watch as it moves towards its full launch in 2018.
2. Final Fantasy XV
Runner-up for my game of the year in 2016 is Final Fantasy XV, although you might not think that from the fairly critical review I gave it recently.
My reasons are pretty dumb: I just love Final Fantasy. The common lore, the creatures, and characters, all hold a dear place in my heart, as it is the franchise that opened my eyes to gaming as a passion, rather than just a pass-time.
FFXV is by no means perfect, in fact, I'd argue that there are far better games on this list, but I was simply so happy that FFXV wasn't a total train wreck after spending over ten years in development hell that it became one of my biggest gaming joys this year.
Simply seeing enemies like Tonberries appear towards the end of the game put a smile on my face. Facing off against a Malboro, battling gigantic summons like Leviathan. After waiting for so long to put FFXIII behind me, and while waiting in vain for FFXIV to hit Xbox One, FFXV pressed all the right buttons for my inner child longing to experience something as good as Final Fantasy VII again. I just hope that the future of the franchise will make for better games, and will enjoy far better execution and project management. It will be interesting to see where Final Fantasy goes from here.
1. The Flame in the Flood
And finally, my game of the year for 2016 was The Flame in the Flood!
Every time people ask me what my favorite game of 2016 was, I immediately think of The Flame in the Flood. The atmosphere, the gameplay, the soundtrack, and the warped visuals hit all the right notes for me, and it effortlessly takes place as one of my favorite Xbox One games of all time.
The Flame in the Flood is a survival roguelite which has you guide Scout and her trusty canine companion, Aesop, downriver in a post-societal America. There are no zombies in this apocalyptic world, and no human enemies. It is Nature itself that's trying to kill you, and you need to use every scrap you can scavenge, every drop of water you can filter, and every morsel you can consume to survive.
Some of my most tense, most moving, and most memorable gameplay moments occurred as a result of The Flame in the Flood's dynamic, procedurally generated world, brimming with emergent dangers and carefully balanced mechanisms to aid your journey. I loved this game, and hopefully, you will too!
Bonus: GWENT: A Witcher Card Game
Considering this game is only in closed beta, I felt it was unfair to include it on the list. But, it's already one of my favorite games on Xbox One.
One of the most surprising aspects of The Witcher 3 was Gwent, its addictive card-based mini-game. Modders quickly went to work spinning Gwent into standalone versions, and CD Projekt RED even printed some physical cards from the game.
Citing fan feedback, the studio began work on a real standalone version of Gwent, set for release sometime in 2017. Even in its early form, Gwent is highly addictive, rewarding, and satisfyingly strategic. The full game will support content roaming between Xbox and Windows 10, and will even feature an RPG-like single player campaign. This is one to watch.
Over to you!
What were your favorite games of 2016? Is there something I'm crazy for not including? Let me know in the comments!
Get the Windows Central Newsletter
All the latest news, reviews, and guides for Windows and Xbox diehards.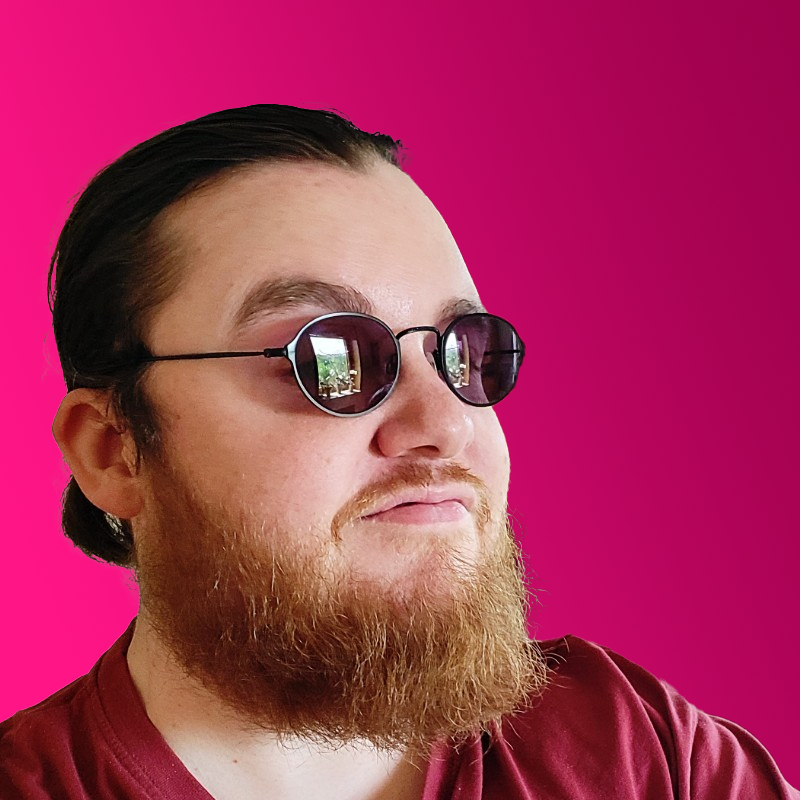 Jez Corden a Managing Editor at Windows Central, focusing primarily on all things Xbox and gaming. Jez is known for breaking exclusive news and analysis as relates to the Microsoft ecosystem while being powered by caffeine. Follow on Twitter @JezCorden and listen to his Xbox Two podcast, all about, you guessed it, Xbox!