Jez's Official 2016 Jezzy Video Game Awards
So video game award shows are a thing, and I figured I should put together my own, with categories that really matter.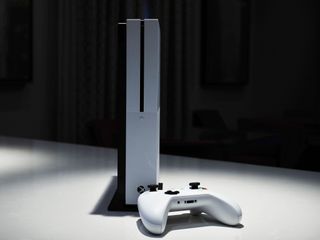 The Game Awards are the closest thing we seem to have to the Oscars, where the video game industry's heavy weights come together to celebrate the best gaming has to offer. This year saw Blizzard's Overwatch take the ultimate prize for the game of the year, with Inside taking best indie and best art direction. DOOM also picked up winning trophies for best action and best music, with Forza Horizon 3 taking best racer.
The Jezzies aren't for that. While we do have an official (and serious) Best of 2016 games awards coming up soon, I felt the need to celebrate some under-appreciated aspects of this year in video games. These categories were chosen with the help of Windows Central Xbox forum users and pals on my Twitter feed.
Without further deliberation, here are the 2016 Jezzy Game Awards, presented with joy, sarcasm, and pain.
Best Game Deserving of a Sequel but Probably Won't Get One Award: ReCore
We got a lot of new IP in 2017, from Tom Clancy's The Division to Quantum Break, but the industry's shift to perpetually-updated Games as a Service combined with the sky-high expectations set for new franchises seems to be squashing the potential for game concepts to survive past their first entry.
ReCore sits at a punishingly unfair 63/100 rating on Metacritic, limiting the chances of it ever getting a sequel. And it is a damn shame. ReCore might not be perfect, but its blend of companion-heavy action combat, vibrant art style, and addictive platforming is a winning formula that could easily be rectified with a more ambitious sequel, with the budget to match.
ReCore represents a humble idea with a ton of potential, given its open-world format, unique robot progression systems, and whimsical characters. Fans of ReCore can only hope for more this sort of thing, perhaps in vain.
Best Video Game Companion Award: Far Cry Primal's honey badger
When we discuss video game companions, many immediately think of Fallout's resident canine, Dogmeat. For all of Dogmeat's faithfulness, loyalty and intelligence, none of these traits can compete with the raw, unbridled fury that is Far Cry Primal's honey badger.
Far Cry Primal allows you to tame all sorts of Mesolithic creatures, from sabertooth tigers to wooly mammoths, but the prehistoric honey badger trumps them all by being pure evil. The honey badger doesn't forgive, it has no sympathy and knows absolutely no mercy. It simply kills with a violent rage that would give DOOM's hell creatures pause, emboldened by the harrowing cries of its victims. And you can command and tame one in Far Cry Primal. Awesome.
Best Worst Character Award: Final Fantasy XV's Prompto
Everything about Final Fantasy XV's Prompto is maddening. From his Hot Topic pop punk attire to his incessant bad jokes, insufferable positivity, and obsession with selfies. Prompto is my antithesis, my nemesis. If there is one character I'd love to see battle, and lose, to Far Cry Primal's honey badger, it is Prompto.
Warning: FFXV Chapter 1 minor spoilers are ahead. The worst thing about his constantly chipper attitude is that it's all a front. Prompto reveals his inner emo during random conversations with Noctis during motel stops in FFXV, whining about high school inadequacies to the main character, who should have far more important things on his mind — like saving the world. Prompto reveals his self-obsession during these little chats, shrugging off the fact that the Niflheim Empire has probably vaporized the high school he hated (along with his classmates) during the game's first chapter. What a jerk!
Prompto's one saving grace is that he is FFXV's weakest character, meaning that you get to see him die. A lot!
Biggest WTF award: INSIDE
Seriously, INSIDE... what the hell. There are no words. It must be seen to be believed.
Most Epic Cash-Grab Award: Call of Duty: Infinite Warfare Deluxe Edition
To make up for the most disliked reveal trailer in YouTube history, Activision decided to add some salt into the wounds by forcefully bundling a huge space combat mod into its launch of Call of Duty: Modern Warfare Remastered.
Dubbed "Infinite Warfare," the space mod for Modern Warfare that literally three people asked for sent the price of Call of Duty: Modern Warfare Remastered skyrocketing (get it?), forcing gamers to fork over extra to get their remastered nostalgia fix.
Like all video game controversies, this led to all sorts of memes on Reddit and other sites, where users took to posting their begrudgingly purchased Legacy Editions, with Infinite Warfare MS Paint'ed over on the cover. We doth protest, but we handed over our cash anyway, as usual. Good job Activision!
Best Game I Expected To Suck But Totally Didn't Award: Layers of Fear
In the post-Amnesia world of me-too walking-sims-pretending-to-be-horror-games genre, I felt the urge to dismiss Layers of Fear immediately. I wish I hadn't, because it is the best Xbox One horror game released in 2016.
There are no combat mechanics, no run-and-hide systems. Instead, Layers of Fear drives the player forwards with a genuinely mystifying plot of family tragedy, professional stresses, and dark psychosis. Layers of Fear is a wonderful game not for the faint at heart, full of great art and ominous atmospherics, wrapped in an utterly twisted, and genuinely captivating narrative. If you're a horror fan, please give it a try!
Jez's Very Important Award For Best Gore: DOOM
This is a very, very important category (get it?). The artistry of violence is too often unsung in gaming, dare I say, even shunned by some outlets. "Games are too violent," they cry, but I say nay! Good gore gives weapons a sense of impact, a touch of immersive realism that elevates the way action games feel. If I shoot a demon in the face with a rocket launcher, I want to see viscera! I want to see bone fragments. Give me brain matter!
In 2016, DOOM shrugs off stiff competition from the likes of Gears of War 4 and Dead Rising 4 to take the crown. DOOMguy is so violent that he is feared by the denizens of Hell itself. Tear through enemies with the super shotgun, frolick in the crimson entrails from demons vaporized by the Gauss Cannon, and commit hell beast genocide with the utterly ridiculous BFG 9000. DOOM's violence is remorseless, unrelenting, and simply beautiful. It is this year's winner of one of my most prestigious and totally awesome awards. Congrats id Software!
Sean Murray Award for Most Overhyped Game: Everything
That's right, just like we learned in pre-school, everybody wins!
If 2016 taught us anything, it's that the hype train for video games is getting a little silly. The amount of wishful thinking, combined with the media's need to capitalize on that hype, those slick, highly edited trailers and, occasionally, outright lies about upcoming games led to some incredibly huge disappointments in 2016. While some games are certainly more guilty than others (far more guilty), perhaps it's time the industry took a step back and took a more considered approach to the way they induce expectations. And it would also help if we, as gamers, stopped buying into it so much...
Best Game in Jez's Endless Backlog Award: XCOM 2
...Unless that hype is XCOM hype, obviously! Fresh on the back of XCOM: Enemy Within on Xbox One backward compatibility, my excitement for XCOM 2 could not be understated.
I waited patiently to bask in its strategic, turn-based glory. Alas, soon after, the Fall-Winter games rush began, and in a whirlwind of first world problems, I found myself without the time to properly commit myself to this excellent game.
One day, XCOM 2, I will find you again, whiskey glass in one hand, controller in the other.
Don Mattrick Award for Best Villain: Quantum Break's Lance Reddick as Martin Hatch
My introduction to Lance Reddick was in the stellar crime drama The Wire, where he portrays a career cop, representing one of the least corruptible of the show's characters. I was intrigued to learn he would be portraying a villain in Microsoft's time-bending action game — Quantum Break — but I didn't expect just how well Reddick would take to the role.
Martin Hatch is the game's most mysterious, most enigmatic character, and the paradoxes surrounding his nature are a little maddening. It's all the more disturbing knowing Quantum Break probably won't get a sequel, leaving us with a huge range of unanswered questions. In the case of Martin Hatch, perhaps the inscrutability simply adds to the character's power.
Without spoiling, Martin Hatch reveals himself at the very beginning of the game, and as the game progresses, you learn that he's not simply a supporting character. In both Quantum Break's motion-capped in-game scenes and the game's well-produced live action sequences, Lance Reddick's portrayal of Martin Hatch is persistently cold, calculating, and downright unnerving. The character's mannerisms and quiet demeanor belie Hatch's avarice, driven by hidden motivations. While the entire cast of Quantum Break does a great job, Lance Reddick's depiction of Hatch gave the game (quite literally) new dimensions.
Best Instrument of Death Award: Battlefield 1's Flame Trooper Kit
2016 was a gnarly year for video game weaponry. The gadgets of Watch Dogs 2, the occult powers of Dishonored 2, new toys in Gears of War 4, and the return of the BFG9000 in DOOM. However, not even Titanfall 2's gigantic katana-wielding Ronin mech could best my favorite Instrument of Death this year. Battlefield 1's Flame Trooper Kit.
A mere lick of the Kleinflammenwerfer's oil-spewing flame cannon sends enemy players screaming in all directions. The way to deal with a fire in Battlefield 1 is to drop to a prone position, but so few players do it, making it all the more enjoyable, all the more sadistic.
The Flame Trooper Kit also dons players with boosted armor, allowing a temporary stint of unbridled power. Catching a group of enemy players unaware with the flamethrower is so, so much fun, that it easily trumps 2016's other instruments of death. Congrats DICE!
Best Xbox Beard of 2016 Award: Josh Stein
As a beard bro (or, more like, too-lazy-to-shave bro), I always find myself impressed by a well-kept face of fur.
For this most prestigious of awards, I deferred to none other than Xbox head Phil Spencer himself, who's day-to-day knowledge and experience of Xbox Beards far exceeds my own. No camera can adequately capture the real essence of a good beard, after all.
After mere seconds of deliberation, Phil Spencer bestowed Xbox Community Manager Josh Stein (@Steinekin) with one of this ceremony's most important accolades.
Congratulations Mr. Stein!
Jez's Most Anticipated Game Award: Vampyr
While 2017 will see the likes of Red Dead Redemption 2 and Mass Effect Andromeda break cover, we all know that these AAA behemoths will more than likely be worth the price of entry. But I find myself most intrigued by DontNOD Entertainment's Vampyr, which is part of an increasingly intriguing 2017 lineup published by Focus Home Interactive.
DontNOD is best known for the wildly popular graphic adventure Life is Strange, but Vampyr looks as though it could be far more ambitious. As an ARPG with combat that sits somewhere between Dark Souls and Devil May Cry, Vampyr takes place in a Victorian-era London in the grip of a flu pandemic.
Players must navigate a dark world, unravel a mysterious branching plot, and manage the health of the main character by choosing whether to save or drink the blood of the game's innocent (and sometimes, not so innocent) NPCs.
The mechanics, gameplay, and setting of Vampyr are intruiguing, but it will also be interesting to see whether DontNOD can crack the RPG genre, which is frankly crying out for new titles on Xbox One. DontNOT told me that they want to reclaim vampirism from the likes of Twilight, which is also, a very noble goal.
Jez's Favorite 2016 Game That Wasn't The Witcher 3 Award: The Flame in the Flood
And finally, we have reached the most important Jez Game Awards accolade, my personal favorite title of 2016! And that super important and authoritative honor goes to The Molasses Flood's The Flame in the Flood.
The Flame in the Flood is the best game you (probably) didn't play this year, created by a fresh indie outlet comprised of major industry talent. The Flame in the Flood is an excellent survival roguelike with a twisted and vibrant art style, with punishingly rewarding gameplay that launched earlier in 2016 via ID@Xbox.
The Flame in the Flood tasks players to guide Scout and her trusty dog, Aesop, downriver in a flooded, post-societal America. Procedural ruins, haunting forests, and wild beasts await Scout, who must use her wits and cunning to survive. I adored my time with The Flame in the Flood, which also features one of the year's greatest soundtracks.
Lure deadly beasts into crafted traps, filter gross water, desperately hunt firewood and skin those pesky critters — The Flame in the Flood is as addictive as it is wonderful, and I simply cannot recommend it enough.
And that's a wrap!
2016 is drawing to a close, and 2017 is shaping up to be a really interesting year in gaming. More and more titles are shipping as services, with perpetual updates in exchange for cosmetic DLC. We have the next Xbox — Project Scorpio — on the horizon, and games like Sea of Thieves, State of Decay 2 and Crackdown 3 are all primed to make big debuts.
What were your favorite (or least favorite) game industry moments of 2016? What was your favorite game? Let us know in the comments!
Get the Windows Central Newsletter
All the latest news, reviews, and guides for Windows and Xbox diehards.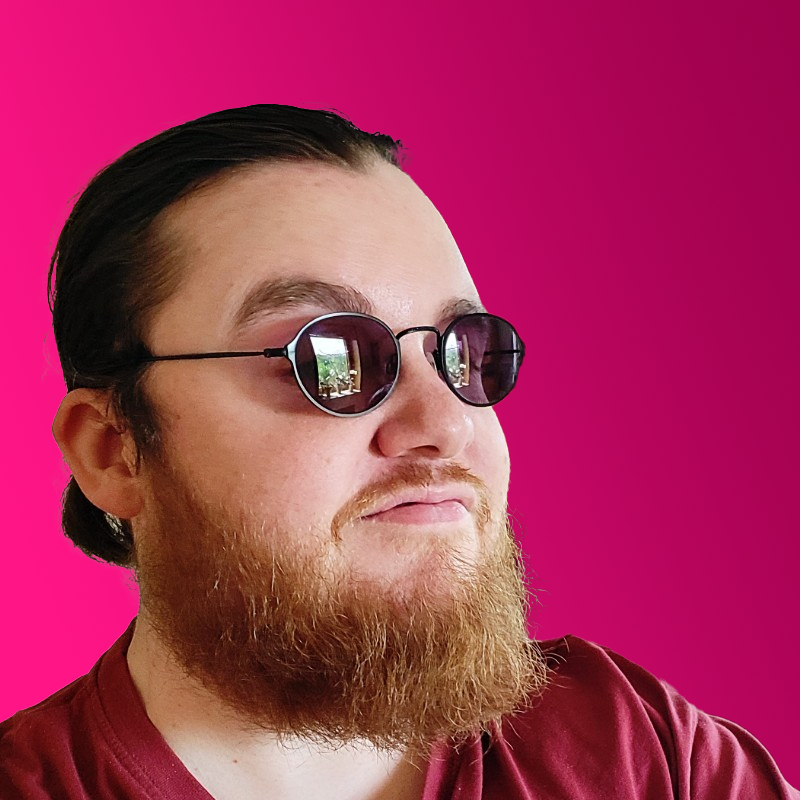 Jez Corden a Managing Editor at Windows Central, focusing primarily on all things Xbox and gaming. Jez is known for breaking exclusive news and analysis as relates to the Microsoft ecosystem while being powered by caffeine. Follow on Twitter @JezCorden and listen to his Xbox Two podcast, all about, you guessed it, Xbox!