Jio launches in India: Free voice calls, lowest LTE tariffs in the world
Jio is here to make high-speed 4G accessible to Indians.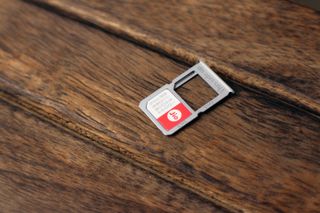 After months of delays, Reliance Industries head Mukesh Ambani launched Jio, the first LTE-only network in the country. The network has been active for several months, albeit in a pre-launch mode with SIM cards doled out to select customers. With today's announcement, the network is now open to all in India, with registrations kicking off from September 5.
There's a lot to talk about, but the main highlight with Jio is its disruptive pricing, with the carrier offering the lowest LTE data rates in the world. In a first for the Indian market, Jio is offering free unlimited voice calls for its entire userbase across India, even those on roaming.
Reliance Industries poured a staggering $20 billion into setting up Jio's infrastructure and acquiring spectrum license for its 4G services, and we're finally starting to see the results of that investment. Let's break the salient points down:
Free voice calls for everyone
Free voice calls will be a game-changer for Jio. Ambani announced that all Jio customers would get unlimited domestic voice calls, including calls to other networks. So, if you're calling a friend who's on Airtel from your Jio number, you won't incur any charges. Jio is also abolishing roaming charges, which means that you no longer have to worry about additional tariff when moving states. You also don't have to worry about blackout days (festivals, holidays, and such) if you're on Jio, as the carrier isn't going to charge anything extra on these days.
Essentially, if you're a Jio subscriber, all voice calls are free.
Affordable LTE is finally here
The main draw with Jio is its LTE pricing. By providing 1GB of 4G data for as low as ₹50 ($0.75), Jio will revolutionize the telecom industry in the country and make high-speed internet accessible to everyone. The network will offer all-inclusive tariffs, which includes voice, data, texts, and access to its digital content services all bundled in a single plan. Here's the tariff breakdown:
The most affordable option gives you 300MB of data for ₹149 ($2.25). You won't be able to use your data plan as a Wi-Fi hotspot, but you do get 100 texts and access to Jio's content ecosystem. The next tier will be the one that most customers will choose, as it offers 4GB of 4G data for ₹499 ($7.45). On top of that, you get unlimited 4G at night (no mention as to what Jio categorizes as nighttime, but it's usually between 11 p.m. and 6 a.m. for other carriers), unlimited calls and texts, and an additional 8GB of data through JioNet, a network of public Wi-Fi hotspots. To put things into context, Airtel offers 1GB of 4G for ₹255 ($3.80).
The ₹999 ($15) plan is the one that I'll be opting for, as it gives 10GB of LTE data and 20GB of public Wi-Fi in addition to unlimited texts, calls, as well as access to Jio's content platform. Furthermore, if you're a student, you get 25% more data for free. All you need to do is show your ID during activation to be eligible.
The sweet spot for LTE plans is at ₹250, and Jio does have a plan that gives you 2GB of 4G data and unlimited LTE at night along with 4GB public Wi-Fi data tethering for ₹299 ($4.65). The caveat here is that the plan is valid for 21 days, and not 28 days as most of the other plans listed above.
Jio's launch will undoubtedly make Airtel, Vodafone, and other carriers re-evaluate their pricing strategy for LTE. Competition is a wonderful thing.
Jio digital content ecosystem
Jio has built up an extensive digital content ecosystem that includes a music and video streaming service, live streaming of TV channels, and so much more. Jio is offering a catalog of 2.8 million songs, 6000 movies, as well as thousands of TV shows and magazines. We'll take a detailed look at Jio's digital ecosystem and all the services on offer later this year, but for now, all you need to know is that the entire suite of Jio apps is available for free to all customers until December 31, 2017.
That includes free access to JioPlay, JioBeats, JioOnDemand, JioXpressNews, JioDrive, JioMags, JioSecurity, and JioMoney.
LTE devices starting at just ₹2,999
Reliance started rolling out its affordable Lyf branded devices earlier this year, and at today's announcement Ambani said that the carrier will roll out an LTE-enabled handset that will retail for just ₹2,999 ($45). During Jio's trial phase, you had to get a Lyf phone to receive a Jio SIM, but that is no longer the case. Jio is also rolling out the JioFi Wi-Fi hotspot for ₹1,999 ($30).
Free LTE and calls for everyone this year
Still not convinced? As an introductory offer, Jio is offering unlimited data and to everyone for free until the end of the year. The offer will be valid from September 5. The goal for Jio is to acquire 100 million customers as fast as possible as the carrier expands to cover 90% of India's population by March 2017.
To make the process seamless, Jio will start taking digital activations at Reliance Digital stores across the country. Activation requires an Aadhaar card.
Gigabit internet!
We're short on specifics for this one, but Ambani revealed at the end of his presentation that Jio would start rolling Gigabit internet over optical fiber. He didn't reveal a timeline, only stating that the service will initially be offered in the top 100 cities in India. Given the pathetic state of broadband access in India, Jio's foray into this segment will be welcomed by many.
I have been switching carriers over the last ten years to find one that suited my data needs. I finally settled on Airtel last year after the carrier launched its 4G network. I got my hands on a Jio SIM earlier this month, and everything about the service is excellent. The carrier consistently offers faster speeds than Airtel in the same location, and the quality of service is a notch above.
Jio will start taking registrations from Monday, September 5, at Reliance Digital stores all across the country. With free data and voice calls on offer, there's absolutely no reason not to give the service a go.
Windows Central Newsletter
Get the best of Windows Central in your inbox, every day!
Harish Jonnalagadda is a Senior Editor overseeing Asia for Android Central, Windows Central's sister site. When not reviewing phones, he's testing PC hardware, including video cards, motherboards, gaming accessories, and keyboards.
I'm not sure that my Lumia 830 supports VoLTE or not, anyone have info about it?

List of Smartphones that Support VOLTE - https://en.m.wikipedia.org/wiki/List_of_smartphones_with_HD_Voice_support

Yes. It's there in the list

None of the Lumia phones in India support volte, this has been confirmed by many users , Jio has asked Lumia users to contact Microsoft for firmware update.

Hmm. I really want to use jio. But all devuces in my house are 4g enabled lumias or 3g androids.

Major cities uncovered by network, only northeast and bengal. Delhi chennai Banglore and Mumbai

All the major cities and towns are covered, more than 80% of India is covered and the aim is 100% coverage within 2 years

"if you're a student, you get 25% more data for free."
This is really awesome.
Reliance is killing it!

This will definitely be revolutionary. We have been through the cheapest SMS and Call rate war period in the late 2010s. I think this will exactly be the same.

Yeah, I had 100,000 sms for a month in Vodafone Bihar circle in 2009 Posted via the Windows Central App for Android

Sadly, I recieved 0 messages from you

Sadly Jio apps are available only for Android and iOS. Who knows there will be Windows app.

Considering absolutely no new devices or focus on Windows phones in India, I don't think they would come to the platform. The only positive thing is the JioFi hotspot device as many people will use that on PCs, so there might be a reason for them to consider UWP apps.

I don't understand you. The latest Lumias like L950/XL, L550, L650 all are available here. Plus we get updates on time. So what is this "no new devices or focus on WP in India"??

But how many people actually buy them? The value for money quotient is much better these days on Android phones and hence people are gravitating to the Droid world. No other OEMs have plans to launch new Windows phones in India.

Lack of Advertisements. I remember when Nokia advertises Lumias(In movies too). Also L535 was greatly advertised. But i haven't saw any ads of these newer phones. Many don't know about W10M.
About "Value for Money" Lol I'm blaming chinese OEMs like Xiaomi and Le. Why would people even buy Samsung or LG when there are these Chinese Phones which provide same specs at low price.

550 and 650 aren't worth advertising. MS does advertise the 950 series, but only for Continuum which most people here don't care for anyway.

I see iPhone and Samsung ads on TV,newspaper and every other places. But not L950. People don't care about Continuum because they don't understand the whole concept. Continuum is a great feature.

We don't really have lots of TVs around waiting to be Continuum'ed, So while it is a great feature, it isn't even 1% practical.

Microsoft should promote this

Microsoft should promote this

All the TV's since the last 4-5 years have HDMI. That's enough for Continuum.

Question along with how many of em are bought is how many of em are available!! The microsoft store in Chandigarh doesn't have Lumia 650 in stock since past month !! I waited for long and I think its better to give a pass than buying !! So does many users think

Do check jio's website..it says jio apps for windows phone are on the road map.

I would like to add that dont hope too much for a windows app....my brother works in jio.....and he has said specifically that windows app is not their priority....yes maybe in distant future they might bring out an app.....i m trying to convince him regarding the app...main problem is market share....and they will rightfully target the greater population.....as far as i can see maybe after an year they might think of a windows app....hope they do at the earliest.....

Don't make silly comments,your brother knows nothing.Guys check jio's website.It says specifically, jio apps for windows phone are on the road map.

Rare moments, when the entire world is Jealous of India ;)

while editing a comment is good, completely changing the entire opinion and context by editing is not a healthy way in a forum. im forced to do that like u as your editing of the previous comment makes mine look like out of this world. If possible have 1 opinion and stand by it :)

Lol sorry I want to delete my comment. But I can't.

Hehe if anyone is jealous right now then they are the other carriers.

The wifi data is not for tethering. It is data quota for Jio's public wifi hotspots which are called JioNet.

Yeah, I got excited and thought that it was tethering. Fixed it. Thanks!

Hi Harish! There are lots of confussion whether lumias in India support VoLTE or not. Request you to write an article on that. As a reporter it is easy for you to get information from microsoft regarding this because when we ask about this from microsoft they just give us scripted replies.

btw y is this article not available on the WC site. I cant access this article from the web but only the app.

Set the site's region to India.

Yup.. thanks.. Site region to global or India did the trick...

Yes Jio is giving nice deal. But Unlocked Lumia 950xl which I am using does not support VoLte :( may be in the future Microsoft can push an update to unlock its VoLte capability.. So till the time we can use jio for data only.

All the x50 Lumia's except 550 (not sure about 550) support VoLTE. !!!

No Lumia in India supports VOLTE, it is only on spec sheet and needs a firmware update from MS to enable it.

Basically all 4g enabled lumias can support VoLTE. their processors allow it and i dont see any other limitation other than SW/FW.

Yes, my Lumia 650 supports VoLTE since ive seen it working in the shop, but I haven't switched to 4G yet so haven't used it. Will do sometime in the future.
And obviously L950, 950XL also support VoLTE.

Reliance is the only reason why telecom service are so affordable in India..they are the one to keep check to other operaters again and again..

Yes, already my service provide called me and told me that I can use 3G pack in 4G speed.. LOL it was AIRTEL Posted via the Windows Central App for Android

Well... We already get similar prices in France, for years. What I'm interested in, Harish, is what those prices actually represents compared to the usual "cost of life" in India. For instance, what is the average salary? Are those 15$ comparable to the same amount in the US?
Thanks

Not even close. Annual median salary is just below $1,500. That's why Jio's plans make a lot of sense. For years, carriers have played fast and loose with data pricing, and this will bring them in line, or lose out millions of customers.

But, right now no Windows Phone is supporting VoLTE calling.... Jio support team is saying - You should have an OS update to access VoLTE... Microsoft Support team says - Service provide should configure.... How to use VoLTE on Lumia 950???

I think L950 do support VoLTE.

Yes....but not now... I am already using Jio sim.... Only supporting 4G internet...

Then have to wait for an update from Microsoft

How are you using jio sim on a lumia?

So, you aren't able to do a normal call ?

Microsoft has not yet provided fimware update for Jio 4G Volte, other Android phones like Mot G etc have received it.

L650, 950, 950XL supports VoLTE by default

No , it needs specific firmware update. No Lumia phone in India supports VOLTE. None of the phones are working as VOLTE as of now, checked by many users. Jio has asked the customers request firmware update from Ms.

Most probably take a few years to come to Surat.

Will windows phone support

What of carrier support for app purchase through billing? As of now only Idea supports it

I've a pre launch sim. But, it does work in dual sim mode on my lenovo vibe p1. I have to use only jio sim in the sim tray to get it working. But, when I put two sims, vodafone and jio together, jio sim doesn't work, it doesn't even connect to jio servers, means no jio signals. Why is this happening?

How is the coverage? Where are you located

Pathetic coverage. Only 1-2 signal bars. I am in kanpur (uttar pradesh).

And practical speed is mere 300-400 kbps or even less.

Your phone might not support Dual Standby on 4G. Many phones have these kinds of limitations like 4G would only work on primary sim slot or if you have 4G on both sim cards, only one of them would work with 4G at a time while the other would fall to 2G/3G. Jio only has 4G networks and hence no fall back is possible and you lose the network.

Lumia 650, 950, 950XL have dual 4G ;)

It does support dual stand by 4g. Primary sim is vodafone 3g.

Can i use it on 3G? My phone supports only 3G.

You can use it on 3G but there is a trick...google it...and voila...u can use jio sim on 3G Phone.

Might be possible with a trick, but I doubt it. Other networks switch to 2G and 3G on 4G unsupported devices, but Jio operates only on 4G.

No, Jio is a 4G LTE only network.

Wen in US?
Their yearly cost seems equal to my monthly.

Hey man. All this is just crap. They'll slowly increase pricing for future customers to gain back the money lost now.

Earlier on comments I found people asking 'WHEN IN INDIA'.
Now time have changed my friend Posted via the Windows Central App for Android

The craziest thing ?!!
No Lumia is supported in the initial release. They are giving SIM's to only Android based phone users.
The user downloads the JIO app and scans a QR code to get activation. It's obviously not there for Windows. -_-

No, Abhilash bro. From 5 sept it is available to all the users. Now tell me jio app is not even available for iOS too. I don't think they want to lose their iOS customers after all they contribute the high paying customers. You can say that the easy way may not be available to windows mobile users but there must be some way. Don't worry about it.

No, Jio App is available for iOS too

Android is 97% share holder of total mobile I think. If I am wrong please correct me. Posted via the Windows Central App for Android

Oh, come on..... Here goes...ahem..."when in India?"

Do operators charge more on special days in India? Region wise roaming chrage was knowing to me.

Yeah on 2-3 days in a year. Posted via the Windows Central App for Android

No apps for jio on windows. No LET in most windows phones? Glad I bought an Android. Posted via the Windows Central App for Android

Does my 1520 supports VoLTE

I dont think it does now. But maybe a SW/FW update can enable it...but who knows if MS will enable it?

No support for windows phone till now and this mobile nations team is just nothing than a bullshit page that is as good as to collect news and eat our data...no active interest to somehow get the jio support for windows phones....

I hold responsible partly to the microsoft but being an ethusiast i thot this website is also a well wisher and die hard windows ethusiast working to develop windows...no its only a mere news channel as if v already dont hav enough of these bullshit....

No jio windows....pity windows central app pity microsoft pity reilance jio....

"क्रांति ला दिया रे रिलायंस टेलीकोम ने.....जीयो जीते रहो अंबानी."

Free unlimited internet and calls! Does anyone remember Kingsman Secret Service? ;)

Reliance jio supports LTE Band 3(1800) and and LTE Band 40(2300).I think most of the Lumias have at least band 1800 like Lumia 1020.Dont know about 950 and 950xl.However newer phones have both of the band supported.So not having VoLTE can have three reasons- 1-Both bands not supported 2-Not having jio apps as android devices make call by the jio app by requiring the apps to be set as default call/msg app 3-Software update on the part of microsoft.

The main thing is firmware update, none of the Lumia phones have working volte in India, this has been confirmed by both jio and many users. Jio has asked the Lumia users to contact Microsoft for firmware update.

Ah. Who knows if they will enable. Even if they do they might leave out the older 30,40 series that support it.

"HD voice call" is the feature that is synonym with the VoLTE.
Lumia 550,640xl lte,650,950,950xl all these support VoLTE. So, don't blame microsoft. As far as VoWiFi is considered then it only supported by 650,950,950xl. So you won't be able to call when you're in underground metro as will not get LTE signal you will be using only WiFi hotspot for the connectivity. Here the article for the reference. http://m.windowscentral.com/4g-india-everything-you-need-know One more thing frequency bands has no relation to this feature. VoLTE is different feature. And how can 1020 even support LTE. It was no where advertised as LTE featured phone. How will it support VoLTE?

Lumia 650, 950, 950XL supports MORE number of bands than L1020 does btw.

BTW jio apps are on the roadmap, check jio's website.

I going to switch from my airtel to jio

Someone please help me to understand how the data plan is cheaper. For those with less usages such as 1 or 2 Gb per month, the cost is almost 500/- per month. That hardly is cheap. It is comparable to data plans offered by other telecom providers and, if we don't consider free calls, may be even costlier. What am I missing?

There is a plan with 2 GB & 4GB hotspot data for ₹299 for 21days. But it is still better than those ₹299 for 1.2GB 4G for 28 days that hardly works.. I'm ready to pay for it as soon as they don't throttle the speed of net on the basis of which website is being opening.

Will this Jio sim support in Lumia 650??