Advertisement Feature
Keep all of your favorite media in one place with Western Digital's drives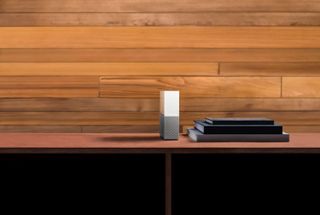 (Image credit: WD)
As our digital media collection grows, so do our storage needs. If you have an increasing collection of HD and 4K movies, or if you create your own music and video projects, then you could benefit from the many hard drive options Western Digital® has to offer.
With a lineup consisting of capacious desktop drives, personal cloud storage, and speedy SSDs, WD® and SanDisk® products offer you a variety of ways to store, transport, and backup your media.
Store your favorite movies
(opens in new tab)
Western Digital Storage Products
With desktop, cloud, and portable storage options, WD offers a plethora of ways to save your media.
Though there are a lot of streaming services out there, it pays to have your own digital media collection so you don't have to pay a bunch of monthly fees. Given that you never really know when your favorite shows or movies could be pulled from streaming, it makes sense for a lot of people to own that content and save it digitally.
If your media collection is mainly kept in one place like a desktop computer, then a sizable desktop hard drive could be the right choice for you. WD's My Book™ desktop hard drive (opens in new tab) is a great choice thanks to its high-capacity options and reliability. Desktop drives are also a great option for content creators as they are an inexpensive way to add a ton of easy-access capacity to your workstation.
For many, access to your media library from various devices is of key importance. If you want to create a personal cloud for your content, WD's My Cloud Home™ is a solid choice. These are available from 2TB* to as much as 8TB* in capacity and allow you to access your data from all of your devices using the mobile app, your desktop, or the My Cloud™ website.**
If portability is more of a concern for you, then a fast and durable SSD like the SanDisk Extreme® Portable SSD (opens in new tab) should be your go-to. Not only do these provide you with plenty of space for your content, but the rugged drives are water- and dust-resistant with an IP55 rating**** . They also help protect the content within from shock and vibrations, too.
Content creators might also benefit from the step-up in terms of speed with the SanDisk Extreme Pro™ Portable SSD V2 (opens in new tab). It offers powerful NVMe™ solid state performance with read/write speeds of up to 2000MB/s*** which makes moving around large music and video projects much quicker. It's still just as rugged with the same IP55 rating and impact-resistance**** but also has an aluminum casing for added durability.
Of course, Western Digital's varied line-up of storage products features many more ways to keep your media in one place, so be sure to check out Western Digital's site (opens in new tab)
* As used for storage capacity, 1GB = 1 billion bytes and 1TB = one trillion bytes. Actual user capacity may be less depending on operating environment.
** App or Cloud account registration may be required. Apps and Cloud services may be changed, terminated or interrupted at any time and may vary by country. Compatibility may vary depending on user's hardware configuration, software version and operating system.
*** As used for transfer rate, 1 MB/s = 1 million bytes per second. Based on internal testing; performance may vary depending upon host device, usage conditions, drive capacity, and other factors.
**** Based on internal testing. IEC 60529 IP55: Tested to withstand water flow (30 kPa) at 3 min.; limited dust contact does not interfere with operation. Must be clean and dry before use."
Product specifications subject to change without notice. Pictures shown may vary from actual products. Western Digital Technologies, Inc. is the seller of record and licensee in the Americas of SanDisk products.
Windows Central Newsletter
Thank you for signing up to Windows Central. You will receive a verification email shortly.
There was a problem. Please refresh the page and try again.