Latest Unity 3D game creation tools add Windows 10 universal app support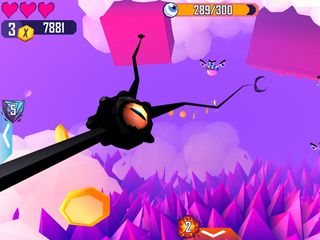 Game developers can now start using the popular Unity 3D tools to make titles for all Windows 10-based devices. The just launched version 5.2 version of Unity 3D now supports theUniversal Windows Platform, which will allow developers to make games that will run on Windows 10, Windows 10 Mobile and the Xbox One when its upcoming dashboard update is released.
Unity 3D added:
There's quite a number of other features for game developers to check out in Unity 3D 5.2, and you can check them out in its extensive change log. The full Unity Pro version is available for $1,500 or for $75 a month.
Source: Unity 3D
Awesome! I've been using Unity to make Windows Phone games, and I'm looking forward to installing this update.

Cool, what games have you made (if they're on the store yet)? I'm still learning my way around the Unity stuff, but thanks to MS virtual academy I'm already pretty good with C#

Hey! Are your games in the store? Link please! I'd love to support our developers

I've only published one game so far, but it was mostly just to test Unity. I'm currently working on a game that is a lot better. But anyway, here is the one that I have published: https://www.windowscentral.com/e?link=https2F%2Fclick.linksynergy.co...

Check mine too :)
https://www.windowscentral.com/e?link=https2F%2Fclick.linksynergy.co...
...
Or just search for ChainRX
...
hope you like it ;)

You can try my Unity game. Star Sailor: http://windowsphone.com/s?appid=b4ecf0b1-78e5-4213-b724-2080607e0a61 or https://www.microsoft.com/store/apps/9nblgggzqg0x

Downloaded! What an interesting concept, it should be marked as a windows phone original :D

Awesome! Unity is a really cool 3D (and 2D) cross-platform game development environment, and now it's even better :D

This is good news...but wm doesn't lack games, it lacks apps...hope this will change...

They need to make it as painless as possible for games to go from IOS /Android to Windows 10. Especially all those plugins... They just need to work.

Yep...those prime31 plugins are really confusing in wp8+ devices... Hope everything gets fixed now

This is why Unity has gotten really many users and tutorials. because they support so many platforms, it's nice they added Windows 10. so more power to the users.
While this is good news, I wish Autodesk with Stingray would have supported Windows 10 store games as well on this first release. I hope they do on the next year or something. it seems autodesk is friends with Microsoft technologies like Hololens in Maya and such. I like Stingray and while it's new and all, it's nice, and its cheap since comes with Maya LT suscription, so it's really cheap but yeah, no Windows Store support or Windows Phone it's boring but I will just say "it's their first release" I hope they do something about it, because Unity is really working hard to bring their engine to as many platforms as they can, and that's how you make a good image even if Unity is not really used on the AAA games, but it's more about mobile and small games.

And here I thought Tentacles was getting another instalment ._.
Windows Central Newsletter
Thank you for signing up to Windows Central. You will receive a verification email shortly.
There was a problem. Please refresh the page and try again.