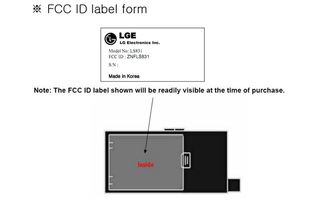 We first caught wind of the LG LS831 the last week of August when it made an appearance on WP Bench and I'm A WP7, but we didn't know anything about it. Well, this mystery phone has just made it past the FCC and it looks like it's a CDMA phone with WP7.5 on it. The LS831 was tested in the Baltimore area and could be coming to Sprint or Verizon in the near future. It has also popped up on WP Bench again:
It's good to see some handsets slated for the CDMA carriers, as it looked like Windows Phone was being shown much love.
Source: BlogOfMobile; Via: Nanapho
Windows Central Newsletter
Get the best of Windows Central in in your inbox, every day!
I really want to replace my Arrive with something bigger. Doubt its going to be what I want though.

so if its a 4" screen or bigger as suggested by fwaifs thats not bigger? than your 3.7 screen on the arrive which is like a tilt2 with windows phone 7.

Suggested is not official. If its 4 or better and for sprint I am in. Oh and the arrive is 3.6 inches

Yeah let's hope it's the LG Fantasy, that looked promising. No idea on exact specs, but the screen size looks 4+" and the design isn't bad. Hopefully it will have some decent memory and such. Original LG image leak linked below. Only one WP, the Fantasy in this batch.http://pocketnow.com/smartphone-news/lgs-remaining-2011-smartphones-reve...

I hope it will come from SPRINT. Need more wp7 for sprint. Tired of Android phones

I was hoping the Fantasy was a CDMA device!! Much like fwaits in his above post, I have been watching and hoping for it since it came out on LG's roadmap. While we really are not sure it is the Fantasy, sure makes sense. This is what I have been cheerleading for since their roadmap came out: LG needs a hit, and CDMA needs WP support. With WP, LG doesn't need to worry about a skin to stand apart, and can put out great devices trusting Microsoft to provide outstanding software. Just SEEMS like a natural, doesn't it????
Windows Central Newsletter
Thank you for signing up to Windows Central. You will receive a verification email shortly.
There was a problem. Please refresh the page and try again.