LinkedIn co-founder Reid Hoffman could join Microsoft's board of directors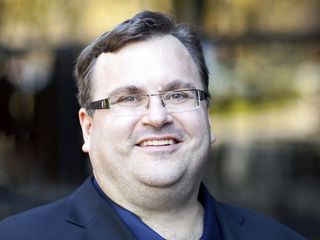 A new report says that LinkedIn co-founder Reid Hoffman could become the newest member of the board of directors at Microsoft. He could join sometime after Microsoft's previous announced $26.2 billion deal to acquire LinkedIn is completed.
The story adds that if Hoffman is elected to Microsoft's board, it could serve as a way to help improve the company's dealings with Silicon Valley-based tech businesses. Besides his involvement in the funding and founding of LinkedIn, Hoffman was also among the board of directors at PayPal when it first started, He was also one of the first investors in Facebook and has put money in many other businesses, including Airbnb. Hoffman is also on the board of Mozilla Corporation, which makes the Firefox web browser that competes with Microsoft's Internet Explorer and Edge.
Holy smokes, does $26 billion sound like about $20 billion too much??

You would think so until you consider the people using it are most likely the people sitting at the table making decisions about feeding millions in to Microsoft coffers,

Jesus. They're no social media like Facebook or twitter but they hold important infos, and business folks.

All cash & board seat. Not a bad deal. Nutella is crazy.

It sounds like a Nokiatization

Nadella must see alot more than I do. I think this whole thing is crazy.

Microsofts new ad campain #FIRED! ha ha I like it.

This is just to shut this guy up....he did not want to sell out, but the other guy did!

I am using several professional networks. Linkedin is the most useless of all. The most frequented group on it is "liars and spammers". It needs to be rebuilt from scratch.
Windows Central Newsletter
Thank you for signing up to Windows Central. You will receive a verification email shortly.
There was a problem. Please refresh the page and try again.